Emarosa: From Fan To Frontman Quotes
Before my falling out with Bradley, I enjoyed writing about his career. My new gig at Substream gave me the opportunity to write his first print feature. This was a two-page spread that joined my Beartooth cover story in issue 41 of Substream Magazine.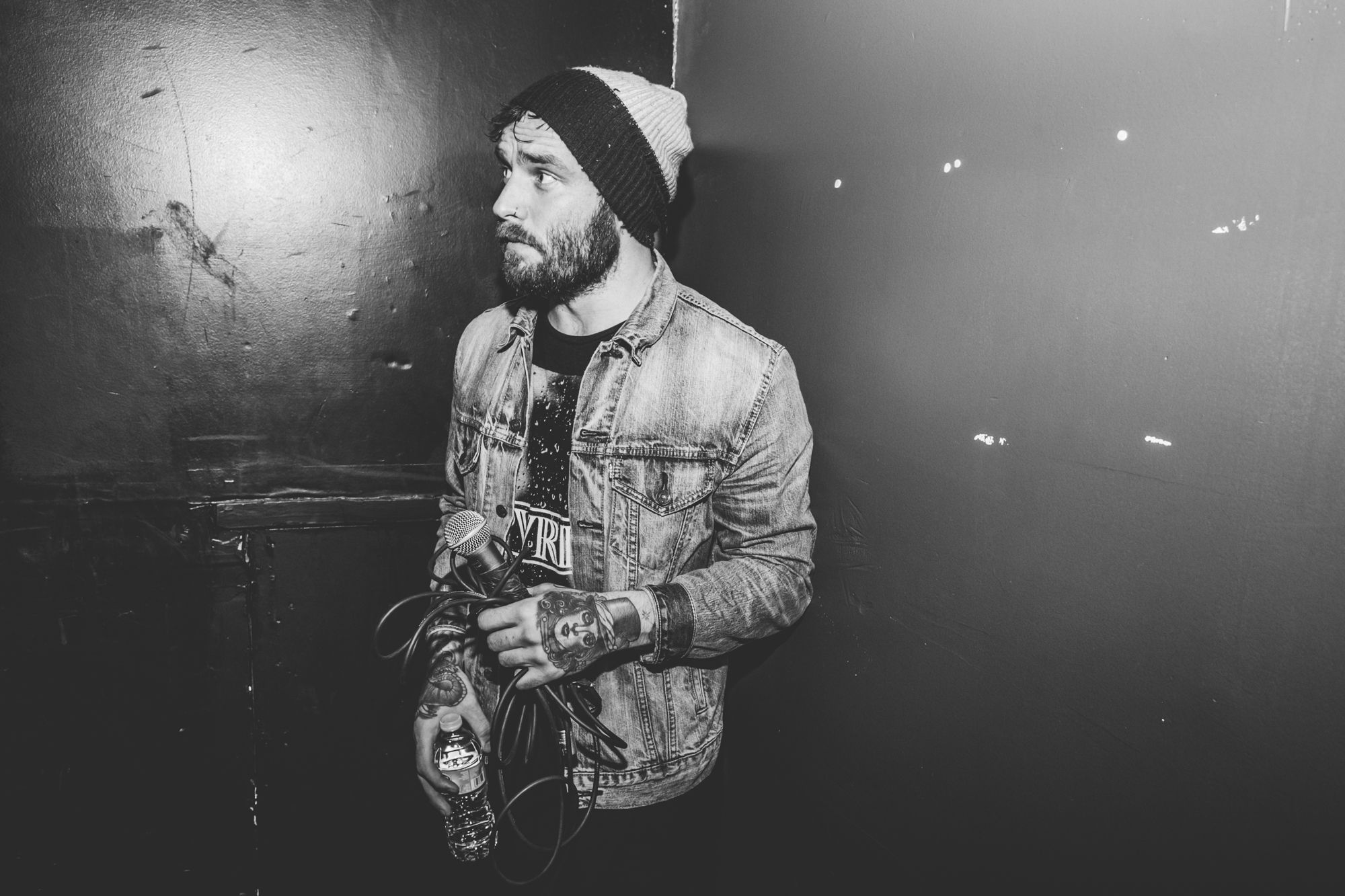 When I first met Bradley Walden, he was selling his mattress to go on tour. A DIY musician from Detroit, Walden was determined to stay on the road with his then-band Squid the Whale.
A growing favorite in the alternative music blogosphere, Squid made a name for themselves on charisma and musical ability. Their presence demanded attention in such a way that would give the illusion of veteran-level experience. In fact, they were four guys from the mitten who wrote some groovy jams that people latched themselves onto. Their fan-base was growing proportionally to their desire to make it big and it's this that would ultimately be their downfall.
The pressure to get signed was mounting. The record they began writing in 2012 was seemingly their end-all. "Sign or die" became the unspoken mantra within the group. There was interest, label reps were coming to shows and sticking around to chat. Before any could bite however, the group disbanded. If they would have stuck it out for a bit longer, it's a sure bet they would currently be discussing the release date of their first full-length with Walden at the helm. Alas, it's Emarosa who are having that discussion with Walden as their frontman. A match made in heaven, but not immediately so.
In January of 2012, Emarosa reached out to Walden with an audition opportunity for vocalist of their band. Nearly a year removed from the firing of their former vocalist, and after trying out a handful of capable singers, they sent the singer of Squid The Whale a series of demos in hopes that he would be the one. He was. The sound fit and he was formally offered the spot. He took it, then turned it down.
The following year was Squid's biggest year, but also their most difficult. They cut their full length record down by half and released it as an EP. The road also took its toll. By the end of their first and final US tour, frustration had peaked and the end had been spelled out in bright crimson letters. Squid the Whale was without a vocalist yet again.
In the months following, Walden took to writing, planning a solo effort. More Pop-R&B than Rock & Soul, there was potential there for a solid career. Still, the opportunity presented by Emarosa a year earlier lingered in the singer's mind. It wasn't long after that the two parties reconnected. Bradley secretly joined the band and made the move to Lexington, KY to write the band's new record, Versus.
With a record written and recorded as well as a full US tour under his belt, Walden reflects on his place in Emarosa and his acceptance by the fans of the band that have been waiting so long for their return.
"Joining the band, I thought there would be a lot more negativity and criticism against me. I didn't know what to expect from a fan standpoint," says Walden sitting in a Waffle House booth with me in Columbus, OH after Emarosa's set, "I was confident in my ability, but even if I was Aretha Franklin, there was that group of people who have already made up their minds that this wasn't going to be as good as it used to be. To my surprise, there has been a ridiculous amount of positive feedback from fans and friends. It was a much easier transition than I anticipated. I thought it would be a nightmare, but I wanted to prove to myself that I could do it. Besides, I was tired on waiting on the band to do something. I thought, 'Well I'll just do it.'" He clarifies, "I love this band, and I wanted them back too. It's a great opportunity for me and I think the fans recognize that I'm a fan of Emarosa too. I'm just thankful for that."
Now that the band has returned to the road, they're tasked with assembling set-lists that will show off their new vocalist. Walden talks about playing the group's older songs in favor of the new ones. "I was one of the band members that wanted to play the old songs. This band was gone for three and a half years with no touring and no music. The fans that stuck around, stuck around because of those songs. I feel like it would be disrespectful to them to come back and not play any of the songs they love."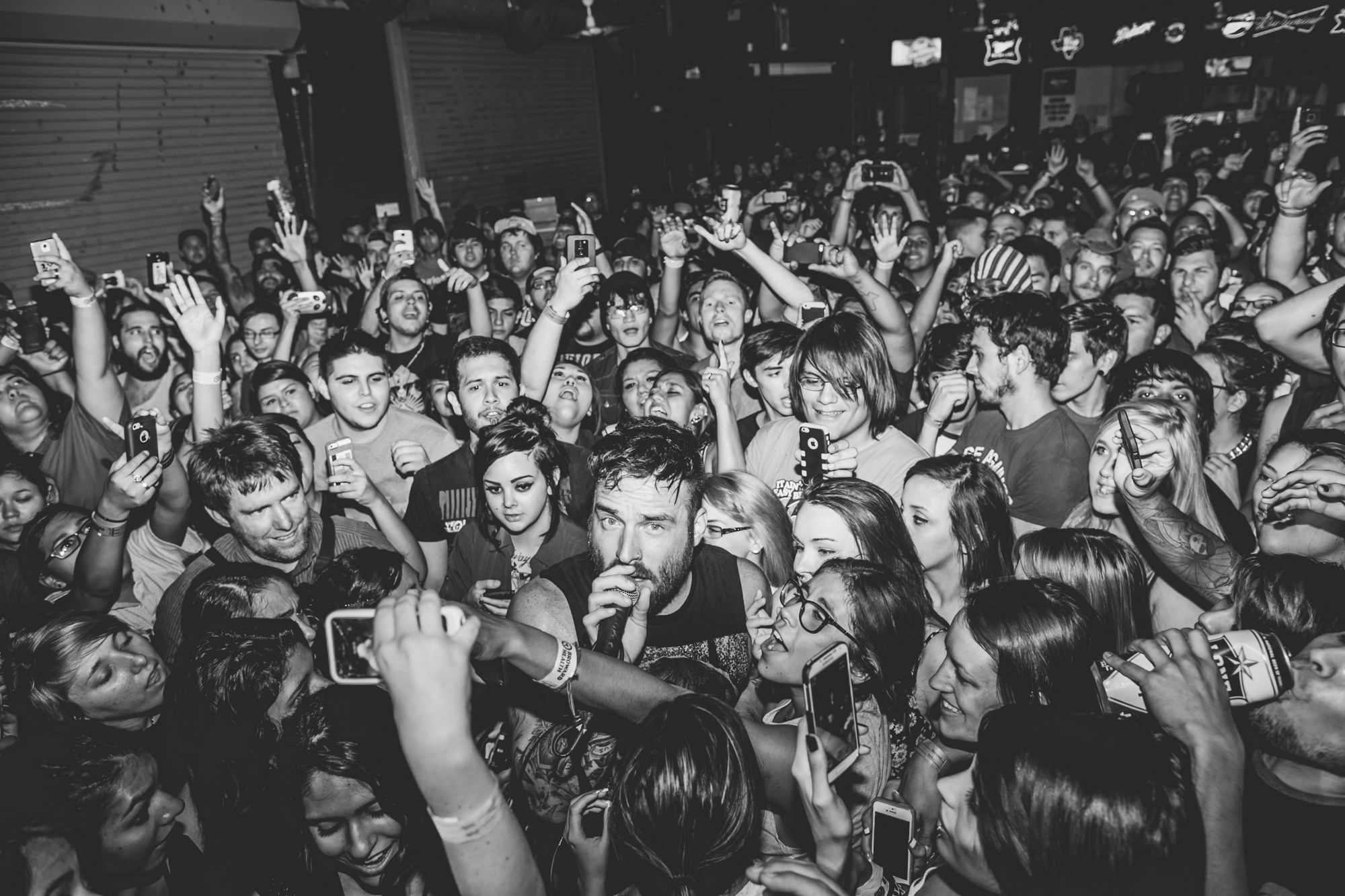 I wondered how he, as a passionate songwriter himself, felt performing songs every night that he didn't write. "I get to put my own personal spin on it, which is the most fun. You know, I loved those songs before I joined the band. So the fact that I get to perform them and sing them with other Emarosa fans is my most favorite part of performing live. These people have waited three and a half years just like I have and it's all culminating to that show and that moment."
It's natural in cases like Walden's for a fan-base to reject the idea of a new singer fronting their favorite band. In almost a divorce-like situation, there is often a loyalty quandary where devotion to the band battles the love of the prior singer. When posed with that idea, Walden explains, "When we start performing, there are kids who are skeptical for obvious reasons and there are those who know who I am and are amped. They've either seen videos of me or heard from word of mouth. So once we start, I don't want to be on stage. I go straight out into the crowd to be with the fans, performing those songs." He continues, "As far as interaction goes, the fans have been awesome. They've been so supportive and just so excited to have their favorite band back."
It's not all positive. Internet criticism, while small in number, exists to torment any creative. I ask him how he deals with that. He admits, "Not well. I'm a human being. After every show, I look and see what kids are saying online." Still, he's coping. "I've gone back to read a lot of what Patrick Stump used to say, because he also had to deal with fan negativity about vocals and how he took it personally. One thousand people could say 'that was amazing,' but it just takes one person that says they're disappointed to bring you down. I'm working on it."
Walden will have plenty of time for that in his time with Emarosa. With festivals and tours on the horizon, he looks forward to every show with newfound enthusiasm. "I just give the performance that I would want to see. I don't plan it out thinking 'I need to do this so that they love me.' I just find this whole other world and I go into it. Because if I overthink it, I'll mess up and get upset. Music is an emotion."