2022: A Year In Review
This year has felt particularly long, but my memory of it feels very short. Maybe it's the effects of Long COVID, maybe it's age. I'm nearly 30 after all.
Get Promoted
Work came with a lot of change this year. I managed to get promoted to Senior Developer shortly before my manager took an elevated role in the organization. Around the same time, I took on some new projects servicing entirely new areas of the business using some technologies I enjoy working in[1] and some I haven't quite come around to yet.[2]
Overall, this has been the most fulfilling year of employment I've had in a long time.
Roam About
We traveled a lot this year, to more places than usual, and for more reasons. After our great experiences last year, we hit more National Parks, cities, and stops than ever before—visiting friends and family wherever we could.
February
Our year of travel started with a surprise trip to the Grand Canyon for my birthday. I didn't know our destination until we were boarding the plane.
---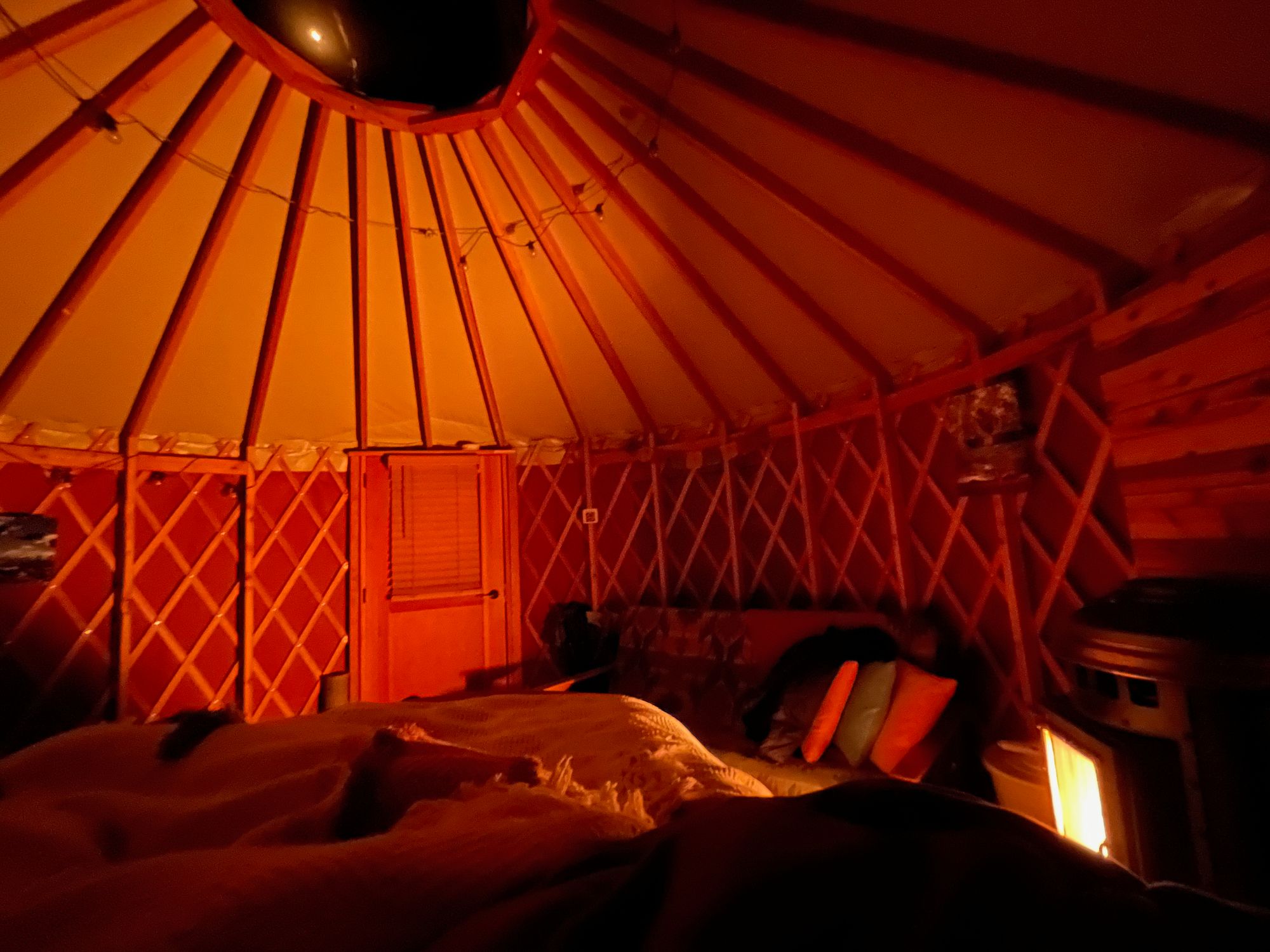 This trip was really nice. We stayed in a yurt with a pellet-burning stove where the visible stars were more abundant than I'd ever seen. The star field above was capture by my iPhone 12 Pro Max.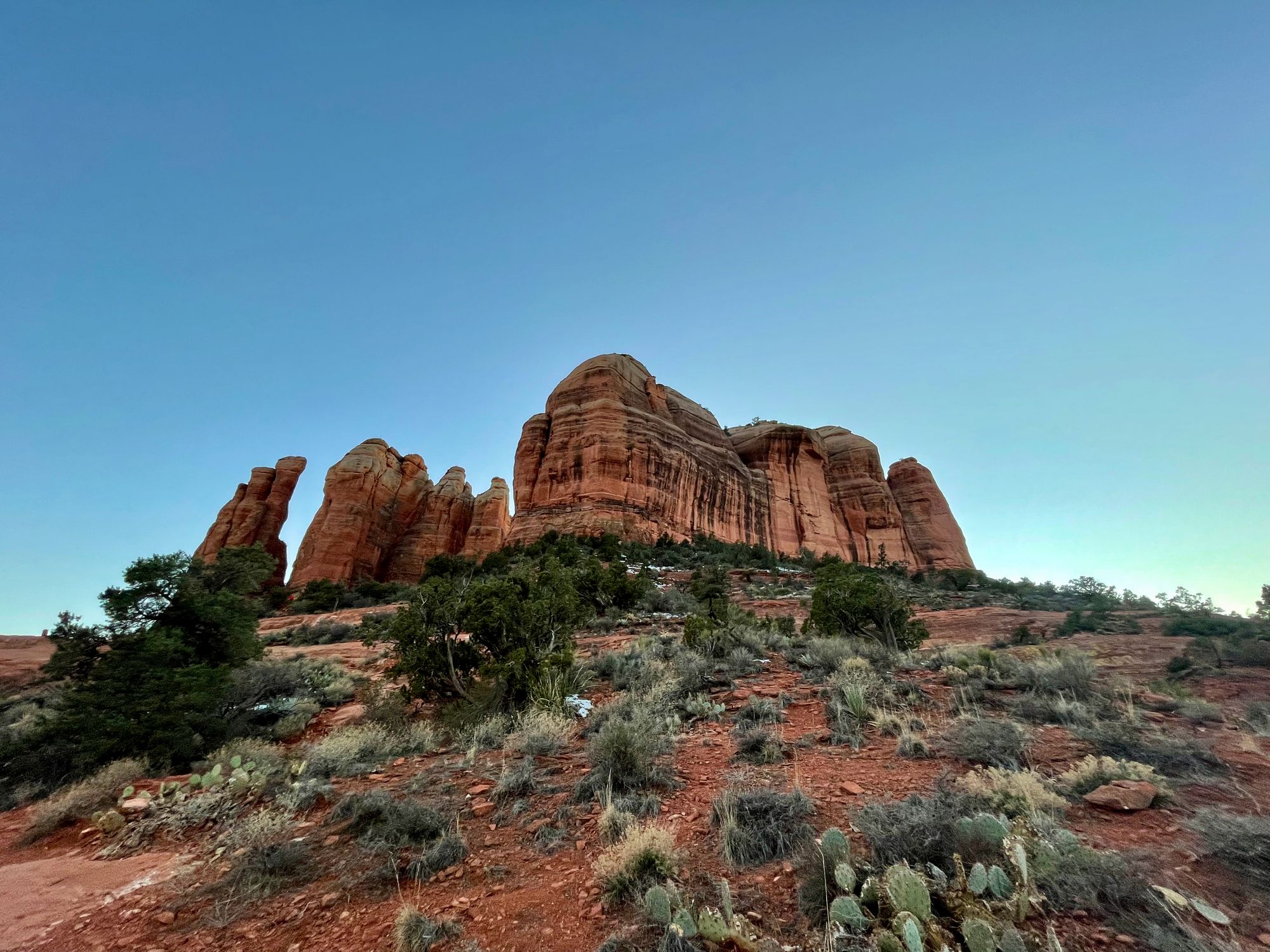 Being that it was February, the parks weren't all that busy. Temperatures were low and there was snow on the ground. The views and hikes were indescribable. The experience was marked only by a spontaneous bloody nose on a trek into the canyon that lasted for a few hours.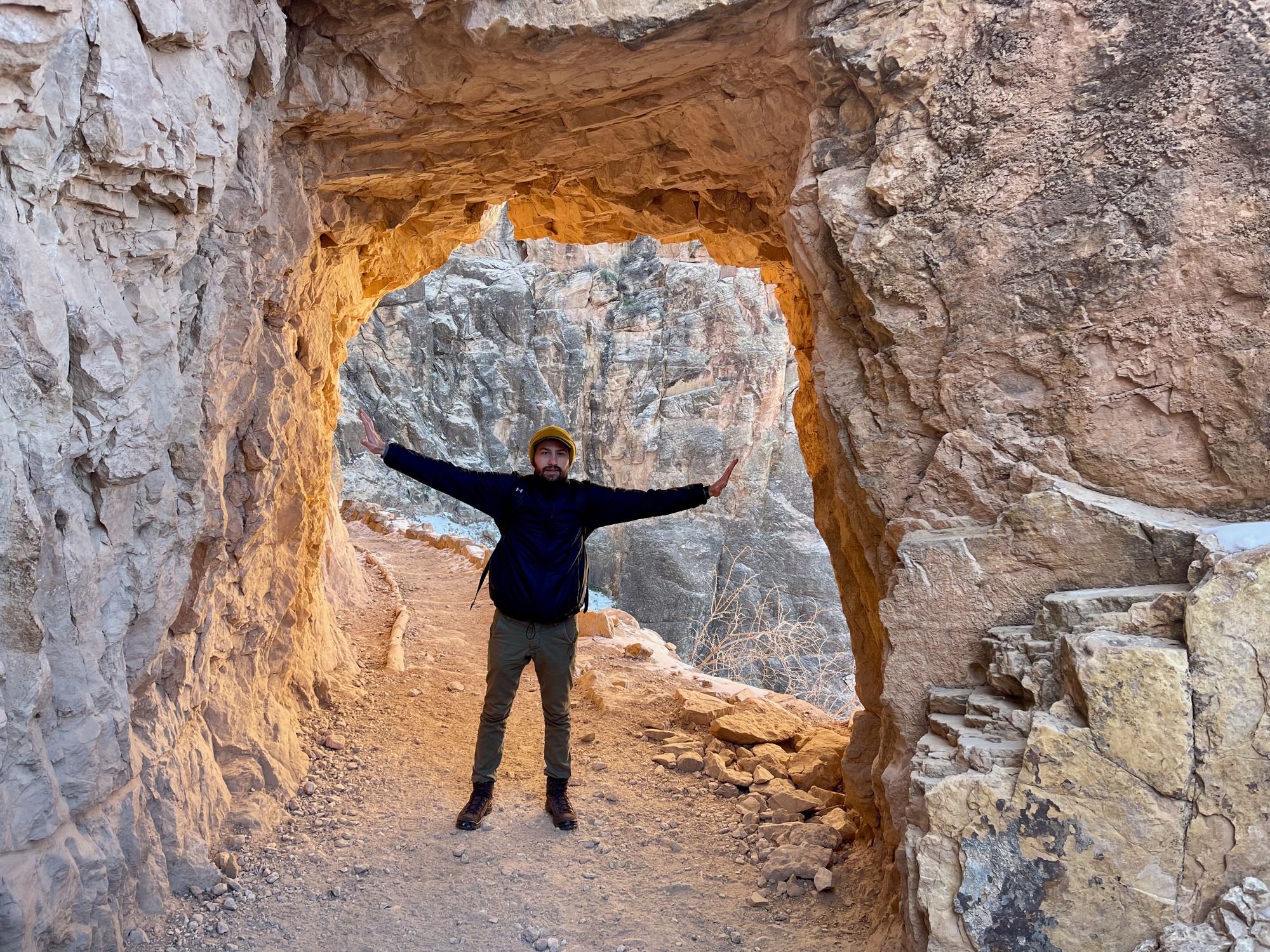 If you look closely enough in the first photo, you can see the exact moment it started to flow.
What I found most interesting, while huddled along a wall on the narrow and winding path into the canyon, was that none of the fresh-faced hikers descending the path stopped to ask about me or offer any assistance, but the hikers coming up—the ones that had already been hiking uphill for hours after staying the night at a base camp—all stopped to check in and offer their tissues and tampons to a stranger. My gratitude to those kind travelers.
March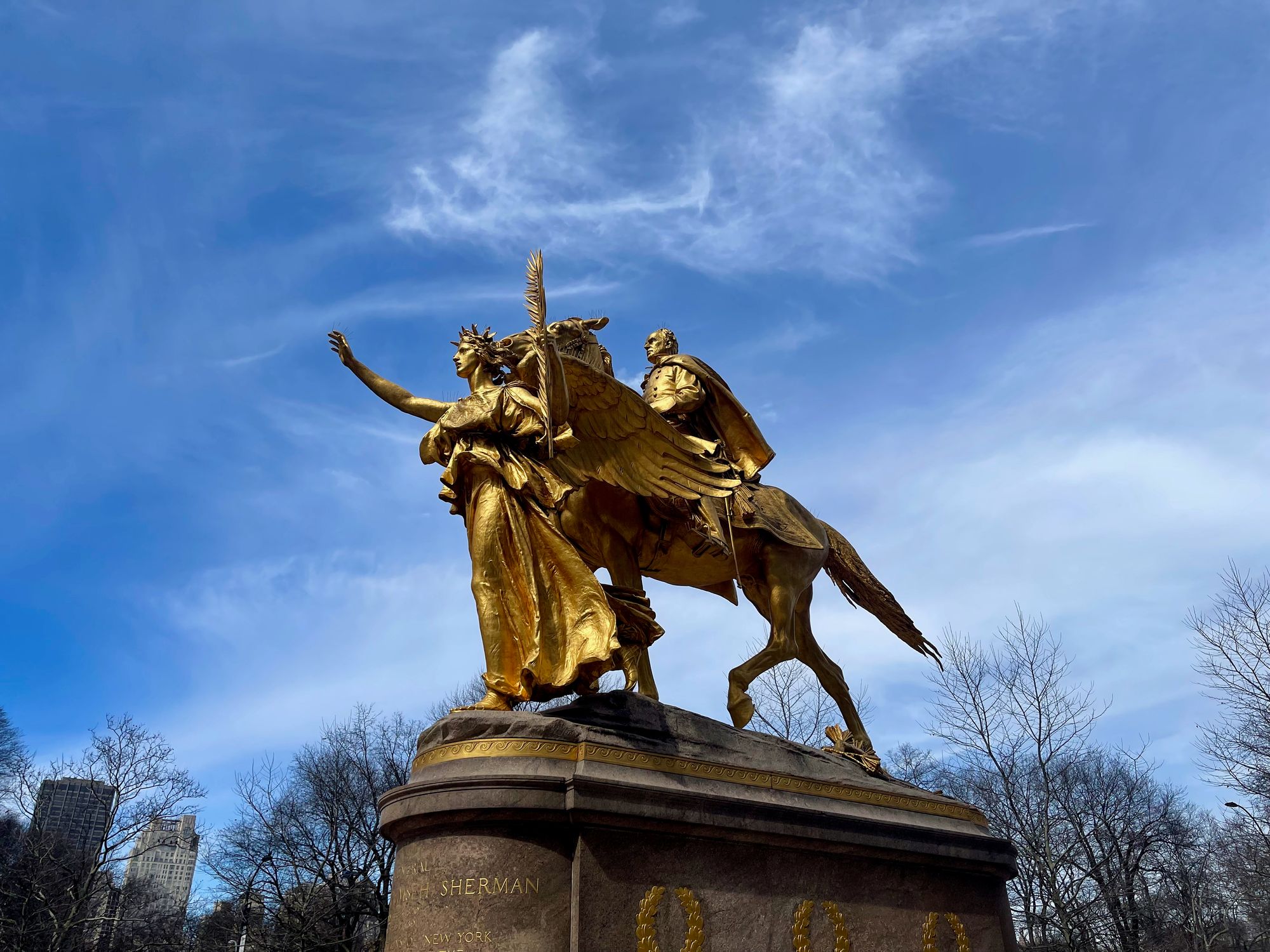 Just a few weeks later, we found ourselves in NYC to see Mansions play Dig Up The Dead. At 5 days, this was my longest stay in the city. We took in a few museums, time with friends and lots of restaurants.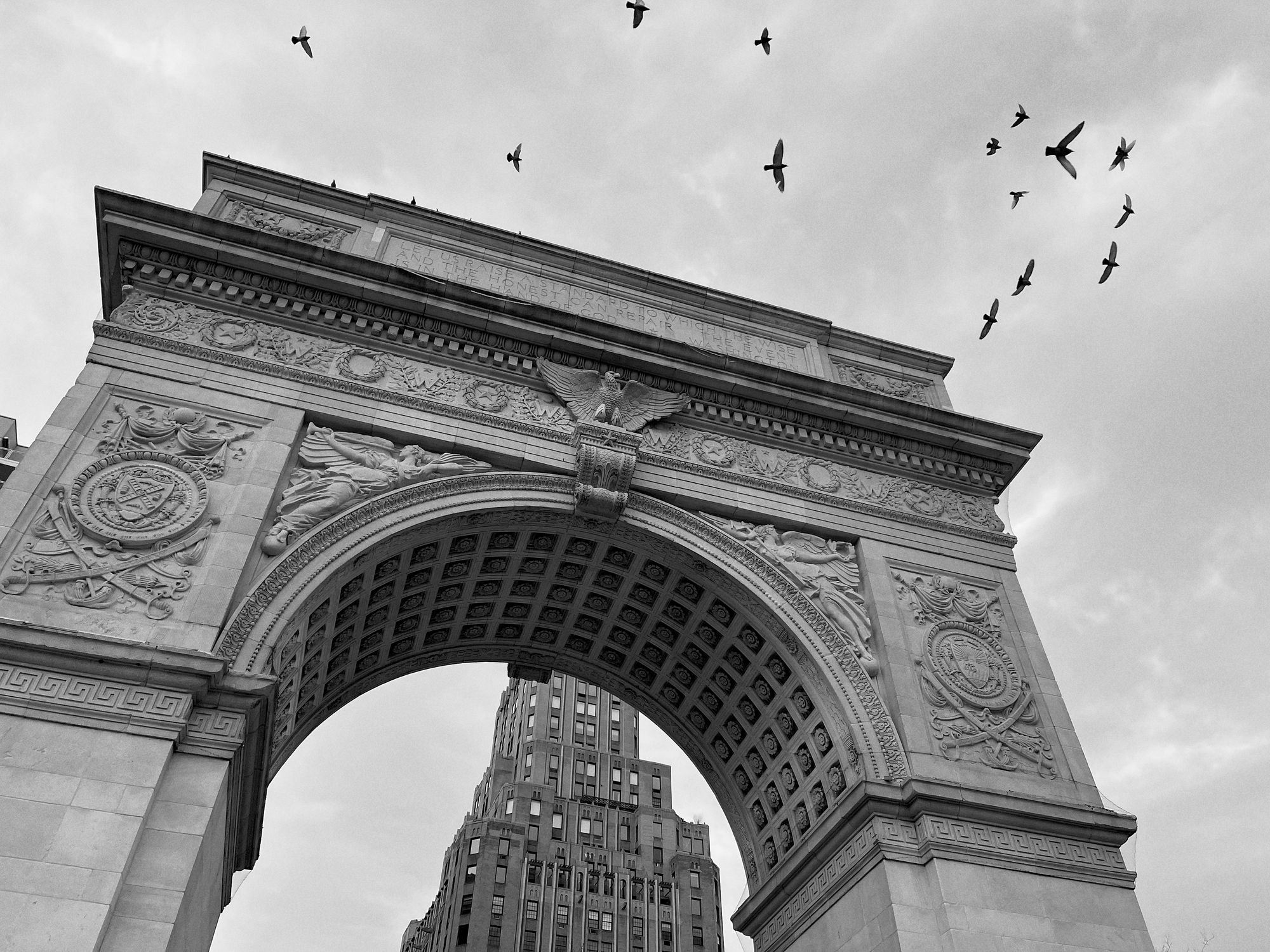 When it comes to architecture, I'm particularly fond of black and white photographs. Stripping away color allows the light and lines of the building to really pop.
As anxiety-inducing as I find the city, I find it's the best place in the world for my particular brand of street photography.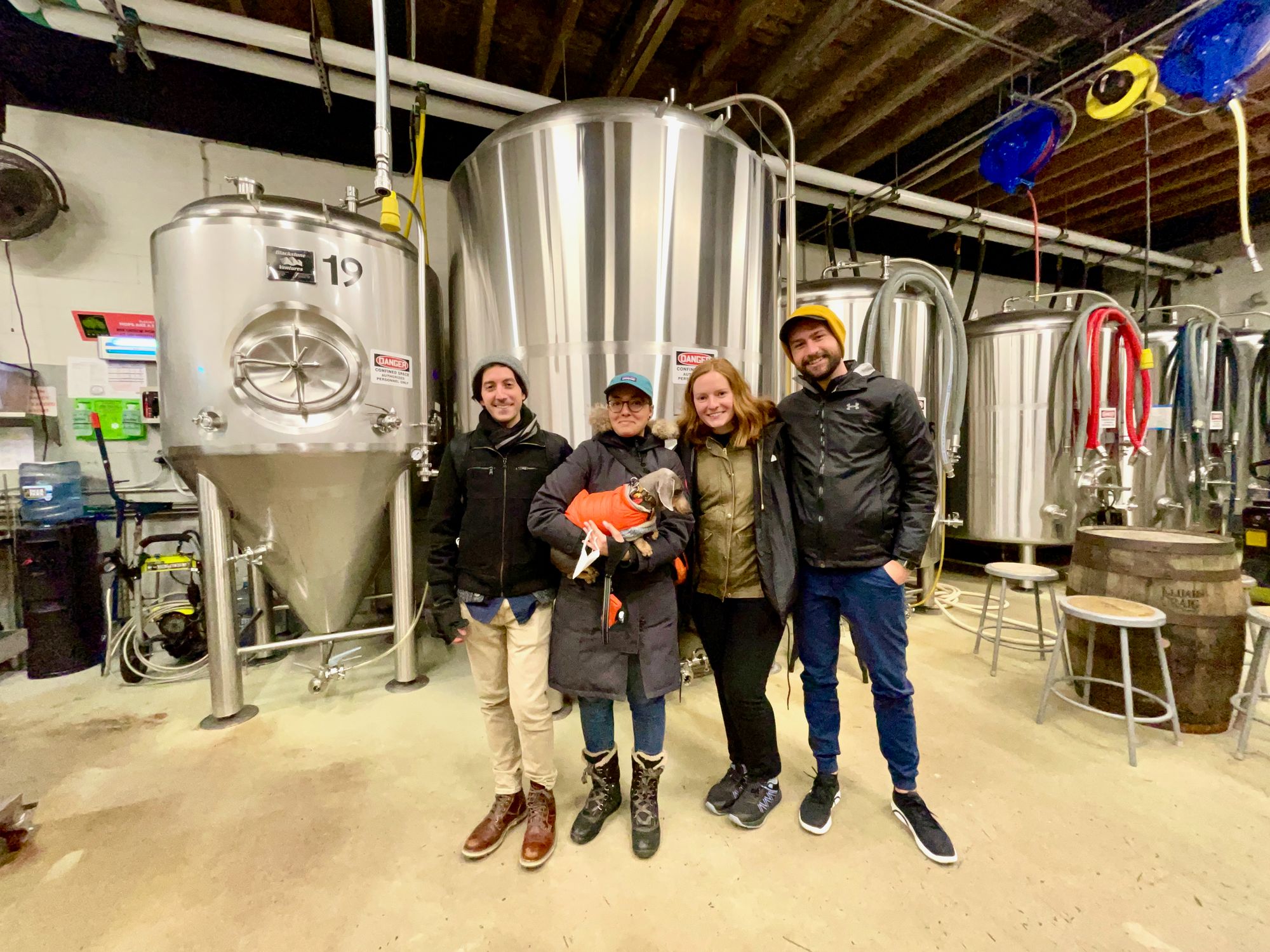 We ran into Jack, Tanya, and Zack at the show and the next day we got to spend some time with Mike, Erin, and—of course—Olivia the Blue Hound.
July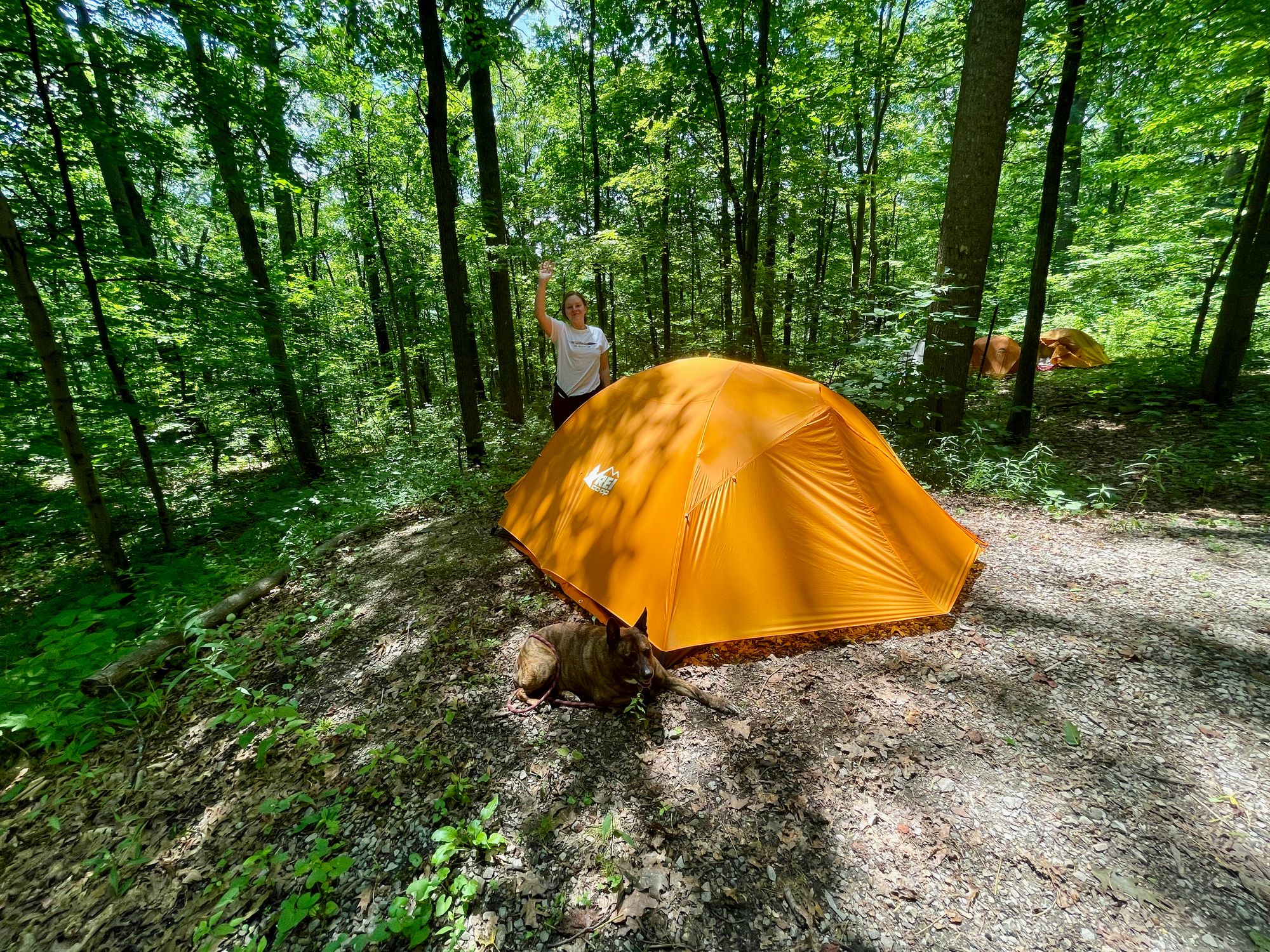 Over the July 4th weekend, we camped out in Ohiopyle. Beautiful river ways and hikes. [1]
September
---
My injury to boast from this trip was a nasty sting to the knee that required antibiotics. 🙃 ↩︎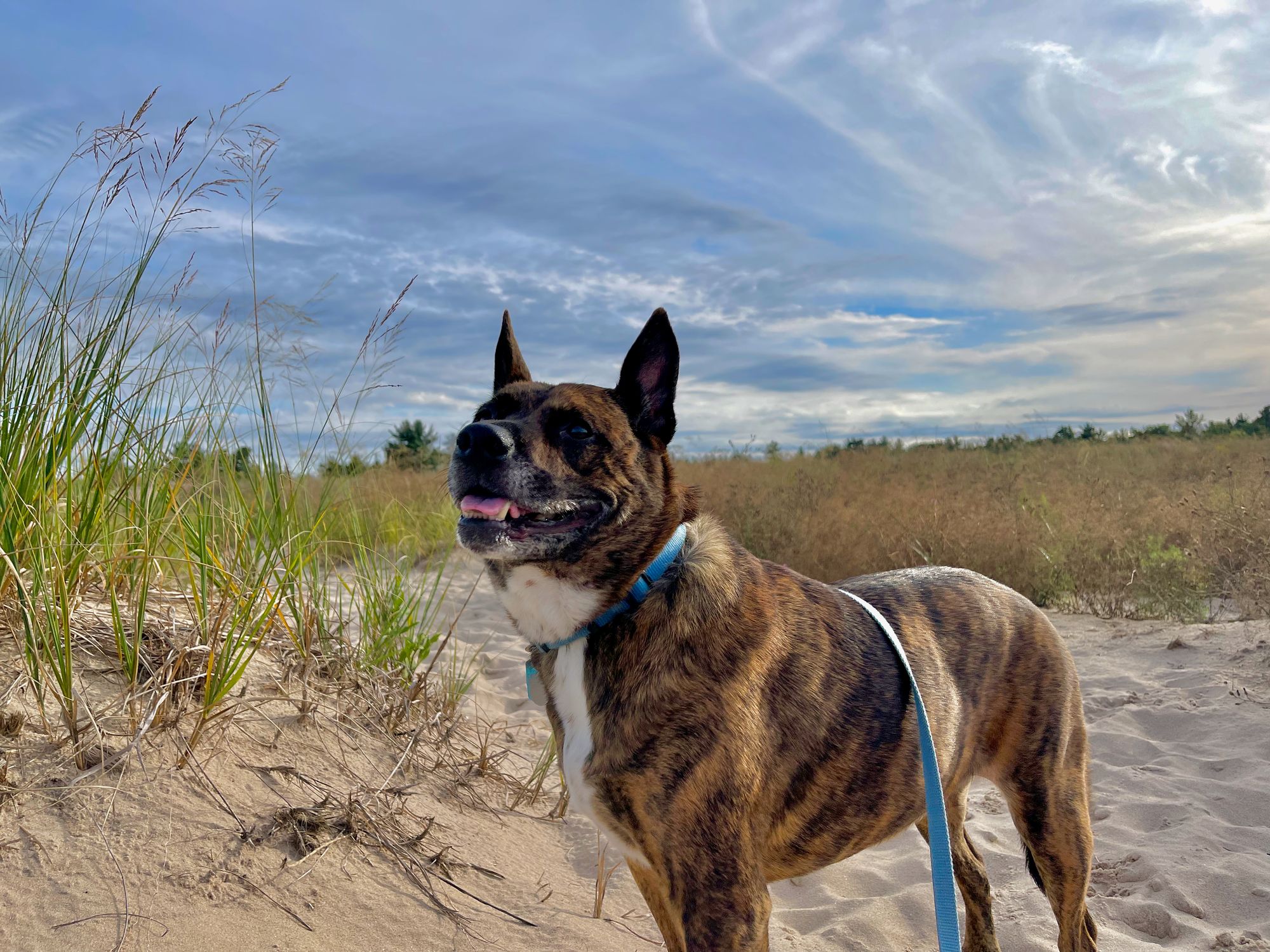 Per annum, we returned to Lake Michigan, staying at Platte River Campground. We explored further into the Sleeping Bear Dunes area and Empire with plenty of time spent on the beach.
October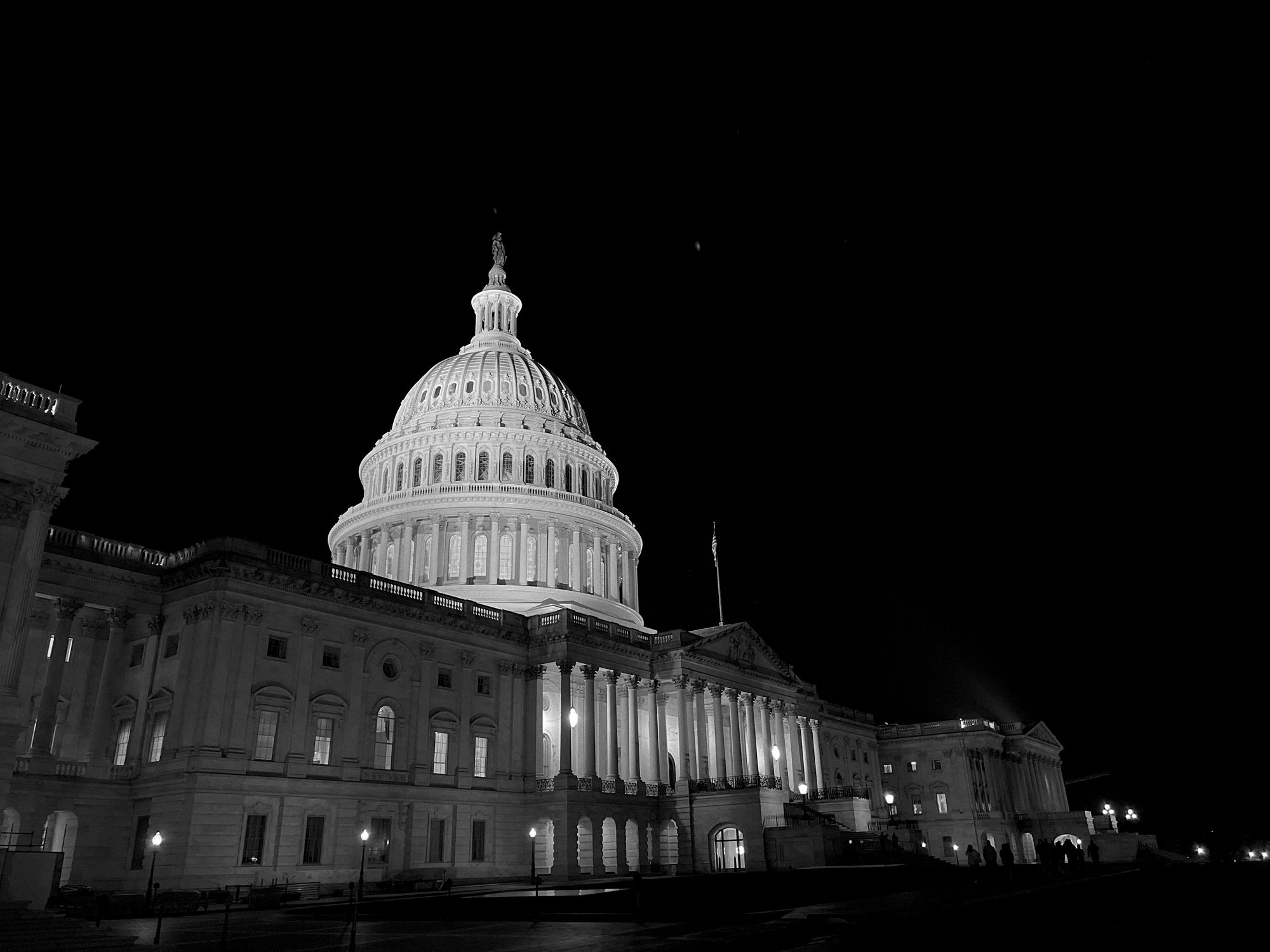 Having purchased tickets to Tamino's performance at The Black Cat in Washington DC, we made a week of it and hit up as many museums and monuments as we could. [1] This was Mae's first time to the Capitol and my first since 8th grade.
---
Much to the detriment of my poor feet and shins. ↩︎
See A Show
According to my Concert Archive, I saw 8 shows this year in 6 different cities. Included in those shows were Foxy Shazam's return show in their hometown of Cincinnati, Mansions playing Dig Up The Dead at the now defunct Knitting Factory in Brooklyn, and Tamino in Washington DC.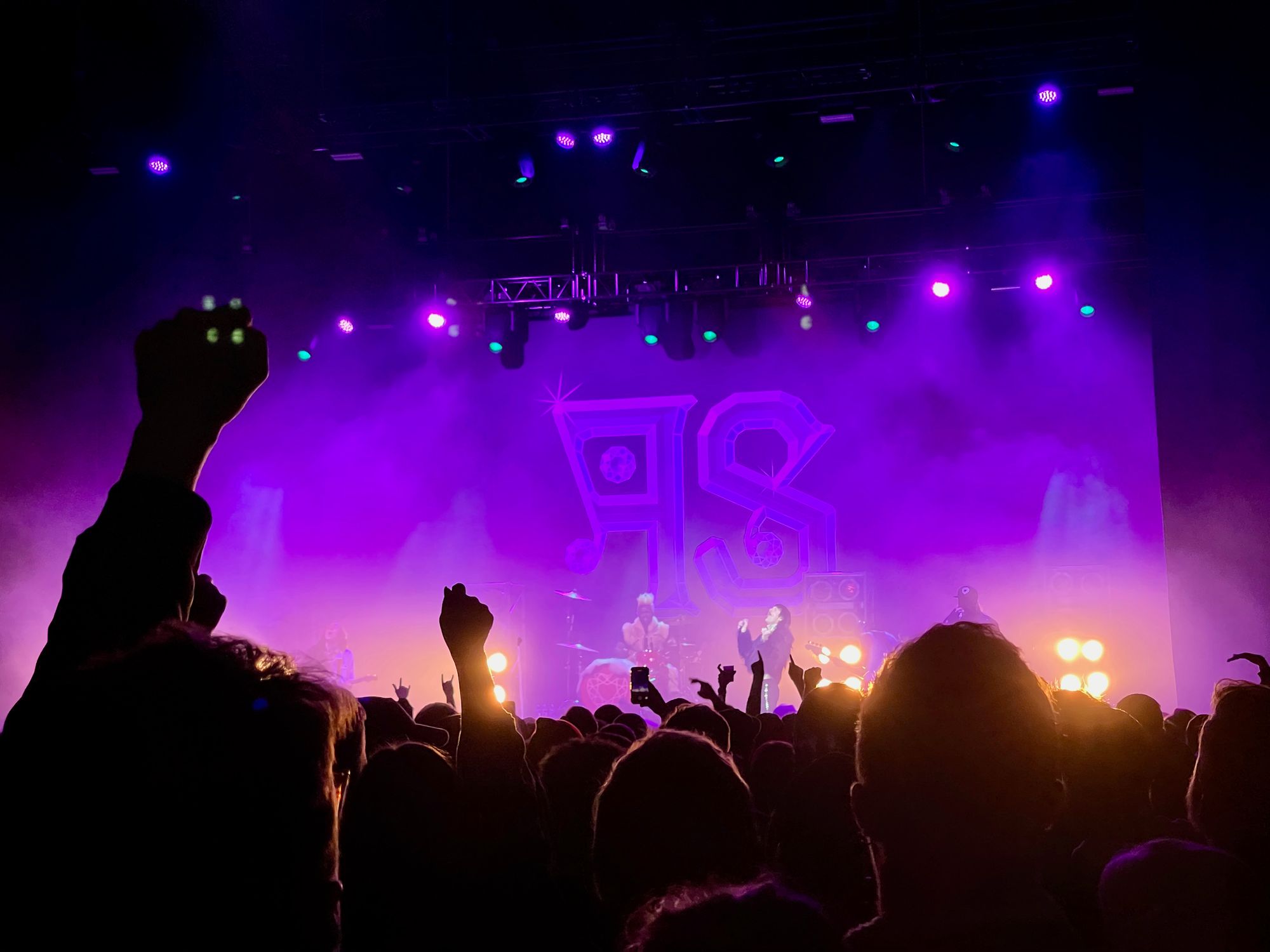 We caught two nights of Anberlin's residency in Cleveland at the end of July. Seeing Never Take Friendship Personal and Cities played in full. We were back at the Grog a few weeks later to see The Beths perform.
We enjoyed a rainy night at Blossom seeing the Cleveland Orchestra play along to Harry Potter and the Chamber of Secrets, courtesy of my employer.
Family & Friends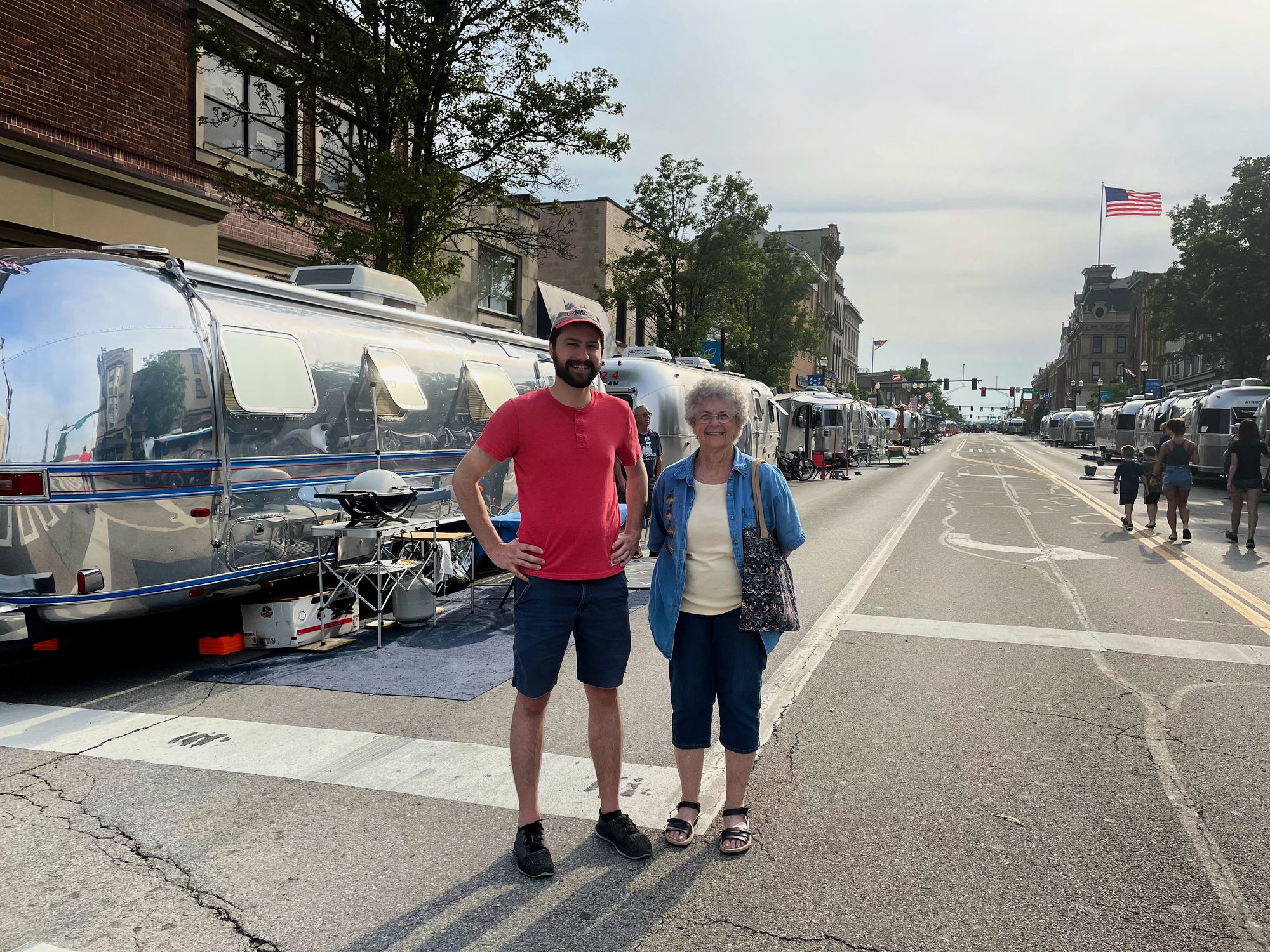 We celebrated my cousin Dominic's 18th birthday in May this year. He'll be attending Penn State in the fall.
An Airstream caravan came through town, so we brought the biggest fan of those tin cans we know... Grandma!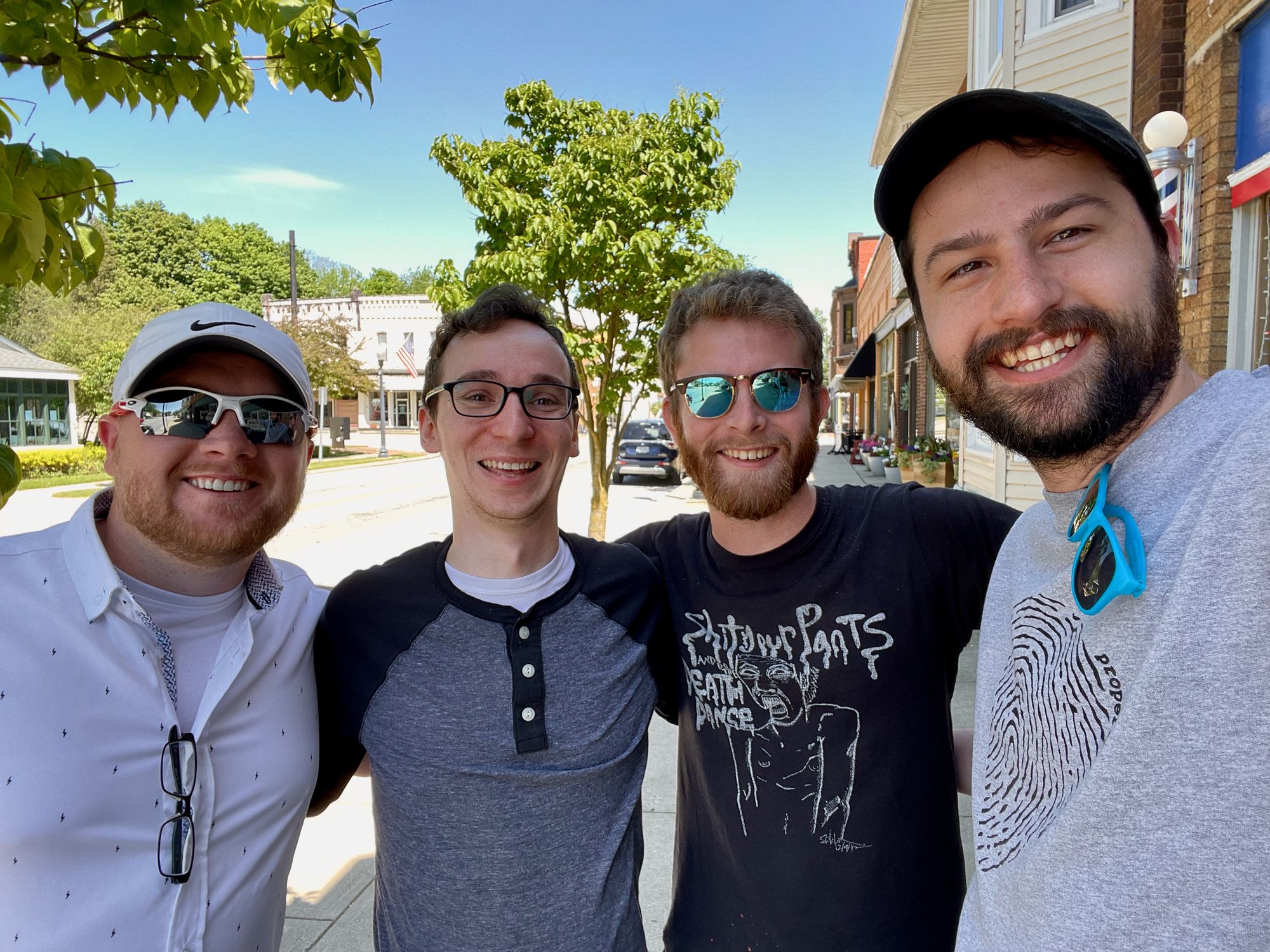 My buddy Tweet visited Ohio for the first time in roughly ten years this Summer. Chris and I picked him up and spent the day catching up, eating pancakes, and meeting up with other friends. I've missed this guy a lot and seeing him was a highlight of my year.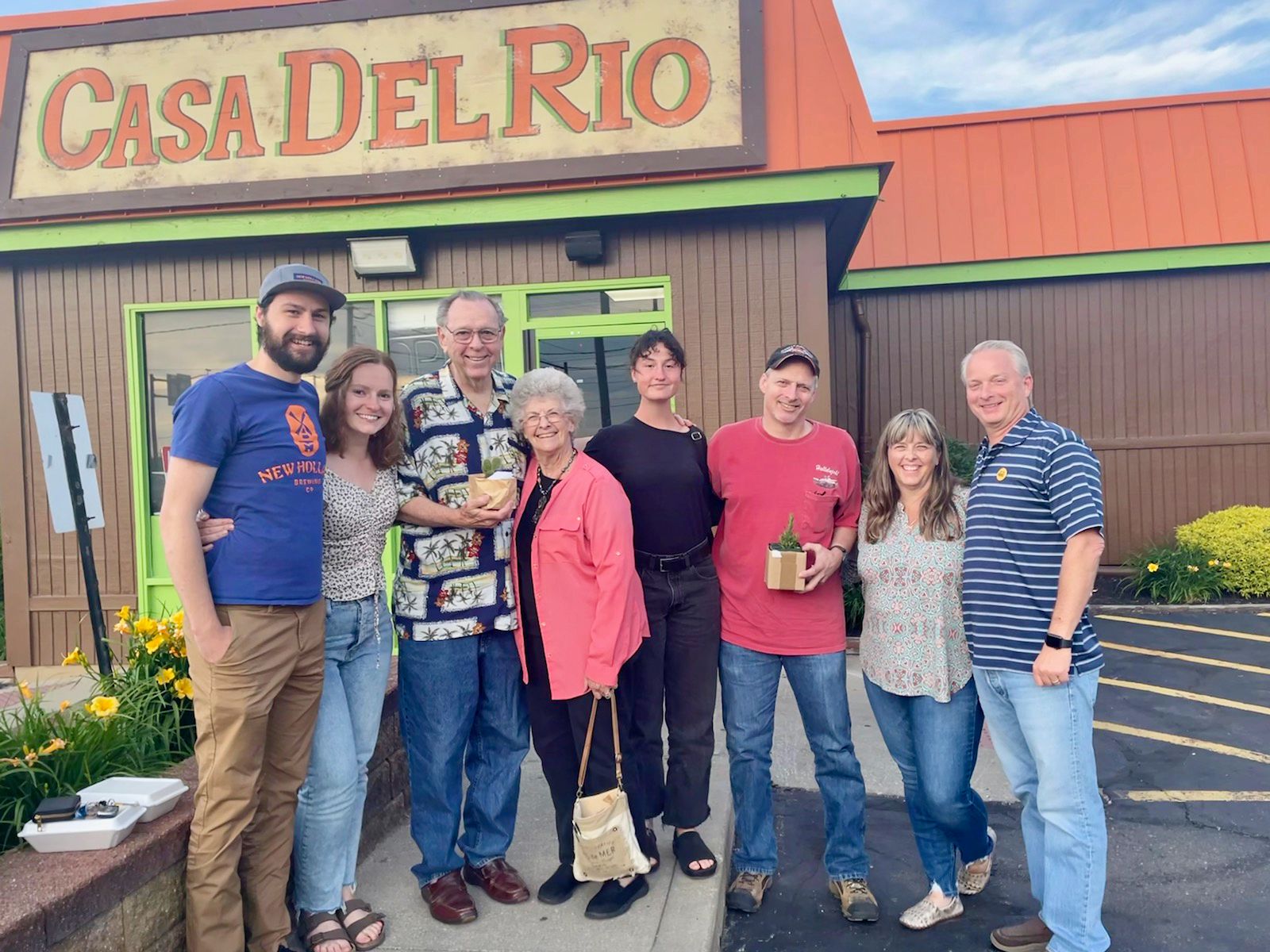 In June, my Aunt and Uncle came up from Arkansas—one of a few trips Jodie made this year. We traveled to West Virginia to see where my Grandfather's family came from and met the current owners of his Grandparent's home. He got more than he bargained for when he discovered that those current residents—as well as the next-door neighbor who joined us in the yard—knew his family well.
We did some helping out around my grandparent's property. Leaves, a new roof, and tearing down wallpaper for ceiling repairs.
Following the passing of my Uncle Bob, we were able to celebrate the life of he and his wife Phyllis at a gathering with family near his home. My cousin Brandon and Uncle Jamie flew in for the occasion.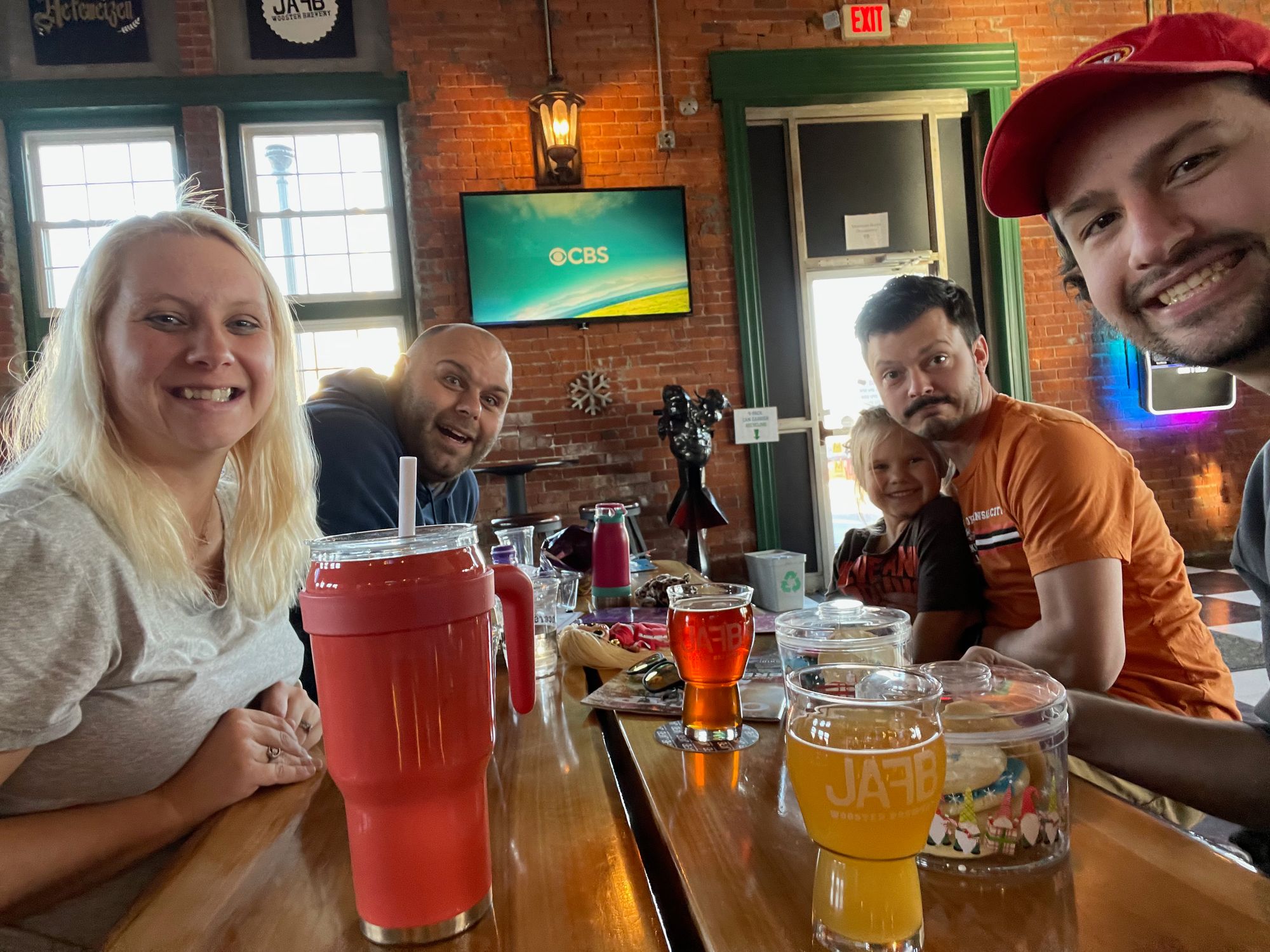 We caught up with Joe Alto, his wife Allison, and Dante, their son. He took a shining to Mae pretty quick. Jared came from Kansas City to visit around Thanksgiving. We saw the Regans more this year as well.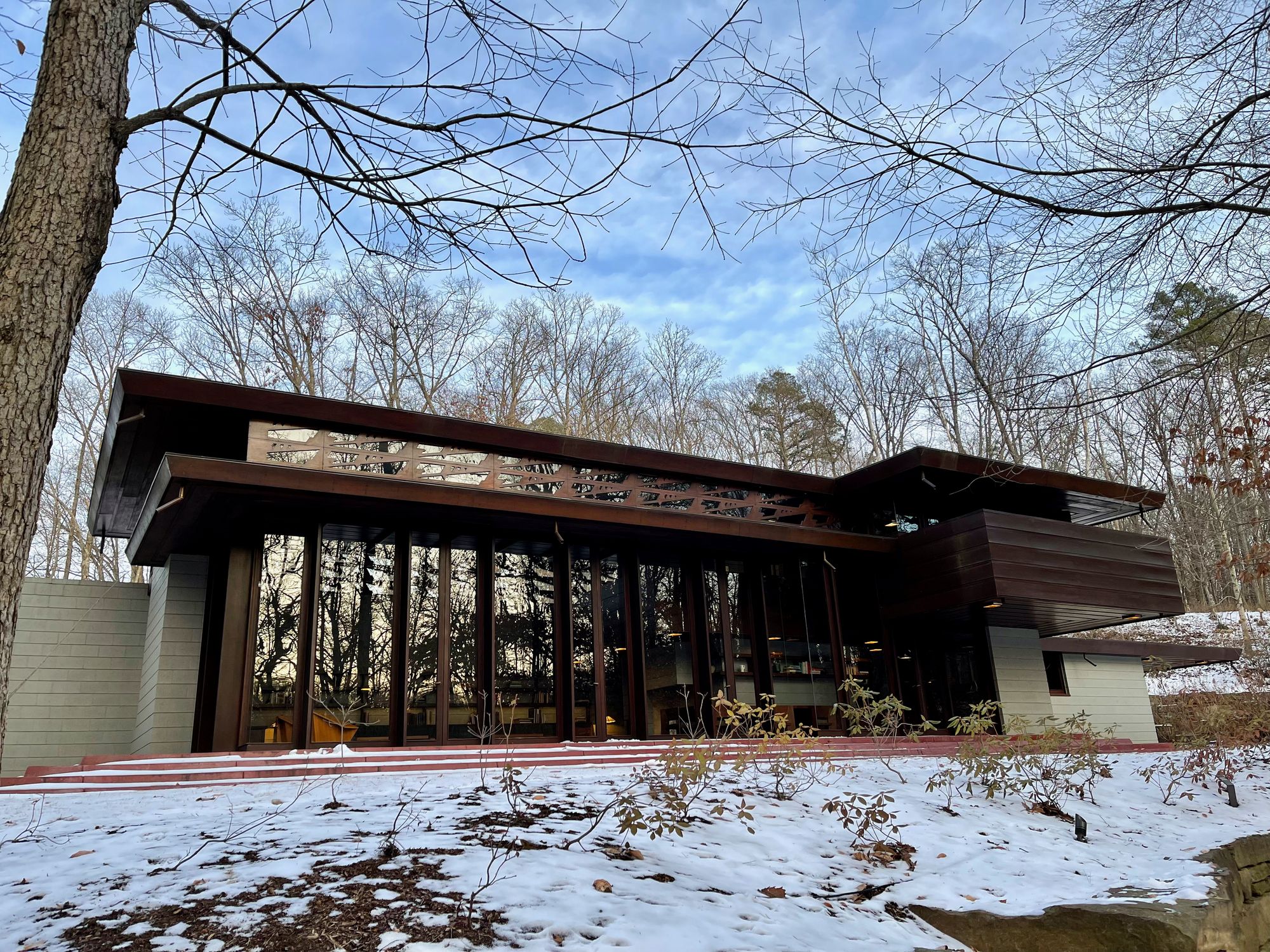 Finally, we spent Christmas in Bentonville, AR. And apart from the perilous journey there, we had a wonderful time appreciating Crystal Bridges' museum and attractions—including a Skyspace designed by James Turrell and the Bachman-Wilson House built by Frank Lloyd Wright.
We also visited the beautiful Midred B. Cooper Memorial Chapel, a small place of works designed by E. Fay Jones and Maurice Jennings in the style of Middle Age cathedrals. With tall arches and walls made almost entirely of glass, it's a remarkable little building.
Keeping Creative
I've been journaling. Nothing extensive or regular, but I've been keeping tabs on travel or other worthwhile events in my life. I've also been working to write more but I hate writing about not writing, so I'll leave it at that.
My many concurrent digitization projects continue. I've complete 5 binders, a bunch of negatives, and more loose photos than I can count. I rounded up some old hard drives from my grandparents and salvage what I could from their dying sectors.
I also obtained, repaired, and utilized a Nakamichi 480 2 head cassette deck to digitize tapes from my childhood. It was mostly mixes of radio rips and "Weird Al" songs, but there were a few gems. I learned of a few more that my childhood friend Jimmy has that I need to get ahold of. That's where all the most cringeworthy gems are.
Towards the end of the year, I admit I lost my groove. 2023 will mean getting reorganized and gathering up the remaining binders from Bob and Phyllis' home. I'd like to complete my home videos as well and get those returned to my mother. Ticking some boxes will help drive this omnibus project to completion.
Having built a few Laravel APIs at work this year, I decided to spin one up for my own personal use at home. So far, I've integrated yt-dl for downloading videos quickly on the go and a handful of Letterboxd actions to pull stats and manage my friend group's movie draft.
Leave the Birdsite
For the last 6 years, I've been battling myself over what to do about Twitter. I doesn't serve the same purpose it did before. I don't use it for work, I don't have any major projects to promote, and I have no real need for networking on it either.
What's more, it's not particularly fun to be on most of the time. It is, in fact, a major drain on my mental state.
I've been thinking about leaving for a while and with the recent purchase and gutting of the platform, I finally decided to jump ship. My last tweet was on December 18th. I'm locking and leaving my account up for posterity, but will be posting exclusively on Mastodon and on this blog from now on.
Anyone who knows me knows I loved Twitter. I love the people and communities I've met there, the opportunities it gave me, and the dopamine hits it used to deliver so abundantly. It's a sad farewell, but a necessary one.
Survive
2022 was very busy—and not in the "post-COVID" sense of the word. This was probably one of the most on-the-go years I've had. I'm tired, but I had a lot of fun.
Let's see what 2023 has to bring.
Read More: My Favorite Things 2022