Changing It Up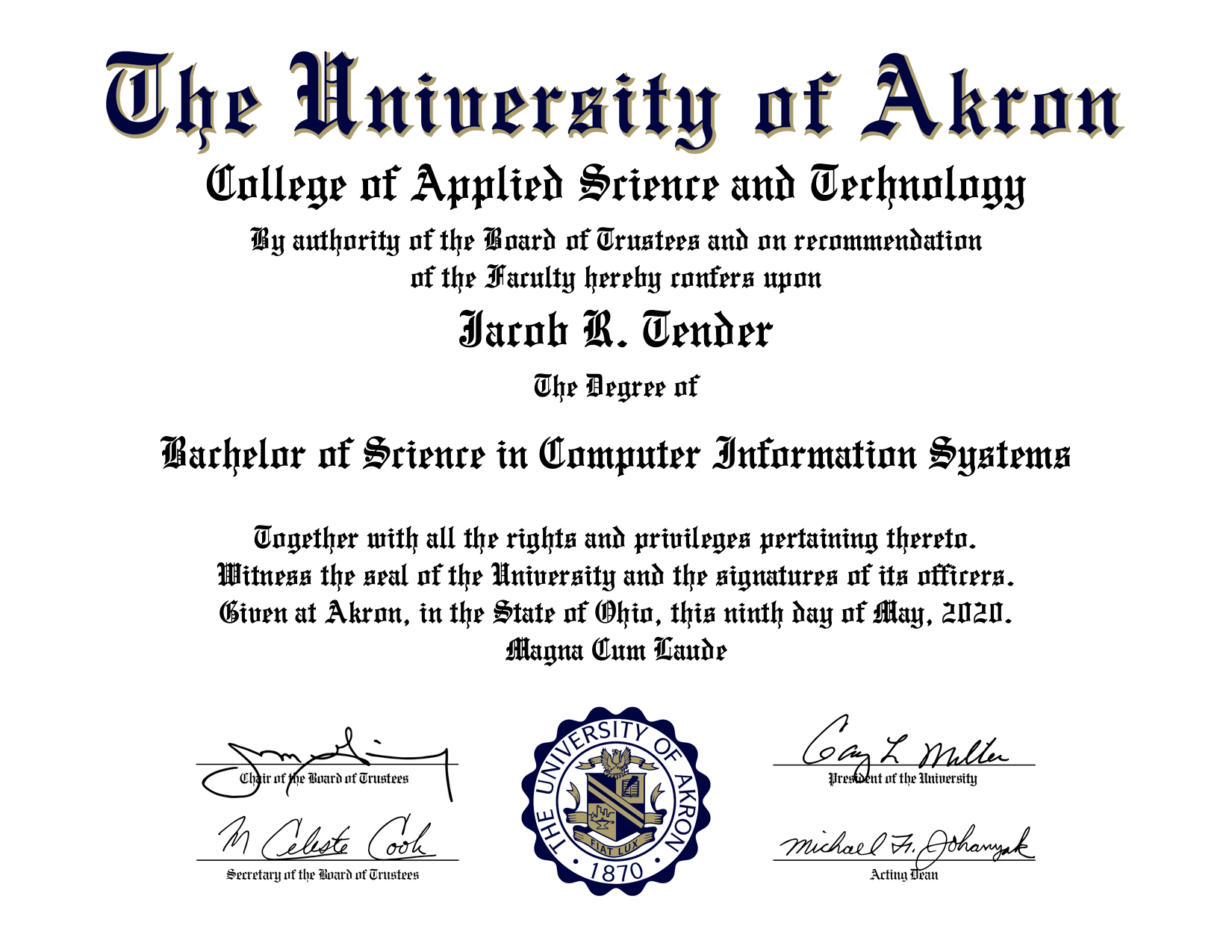 Anyone who's followed me closely may know that in Fall of 2017, I returned to The University of Akron to complete a bachelor's degree in Computer Information Systems with a specialization in computer programming. I graduated in May.
As a part of my program, I took an internship at The J.M. Smucker Company with their data science team. I learned a lot over that Summer and fell in love with the campus culture. At the end of August 2019, the company asked me to return full time, following graduation. I accepted. I begin my new role with the web development team this Monday.
This of course means that this was my last week at Breaker. It's a weird thing, leaving a company that you love. Doubly weird when the last week of your 8-month notice finally arrives. Despite the long countdown, it's been tough to adequately prepare a successor for a role that's grown and changed so much since I started in it or to say goodbye to such an intimate team. Because Breaker is a four person company, I've worn a lot of hats. This week has involved wrapping up my work on projects like Out Of The Crisis, and getting the feedback inbox in a place that won't overwhelm whoever comes after me.
So, while I'm very excited to rejoin my teammates at JMS, I'm going to miss Breaker's scrappy start-up culture and the people I was fortunate enough to work with there. Erik and Leah gave me incredible opportunities to travel and observe in the field I've worked so hard to get into. Because of these two wonderful people, I attended the WWDC-adjacent conferences twice.[1] There I met most of my podcasting and software heroes and made some great new friends as well. [2]
I'm grateful to have worked with folks like Emma, Steve, Alex, Duncan, Aron, Brian, Ben, and Patrick. I'm lucky to have handled support for an app with such passionate fans like Heidi, Chris, and so many more Buglife reporters that want to see Breaker succeed. I'll be rooting for the team from the sidelines.
Going back to school wasn't an easy decision, but it was the right one. If it wasn't for an initial push and continued support from Mae and my family, I'd still be selling t-shirts at my local outlet mall. While that's fine for some people, it wasn't working for me. A temporary job became a 5-year stint away from the creative endeavors that motivate me. Becoming a software developer has been a goal of mine since my first go-around in school ~8 years ago. After a brief delay, I'm finally starting that new chapter.
My learning isn't over. The work I'll be doing at JMS will be new, which is exciting to me. While the classrooms at Polsky offered me a great introduction to various technologies and languages that have helped me grow as a programmer, it's digging into something new that drives my passion. My new team has given me a role that allows me to do that, collaborating on multiple projects to find my fit. I'm ready and eager to get started. 🍓
---
If you're interested in the Apple-related festivities that take place in San Jose each June, but can't a ticket to WWDC, AltConf & Layers are both great conferences in the middle of the action. ↩︎