Design Process: Medina County Fall Foliage Tour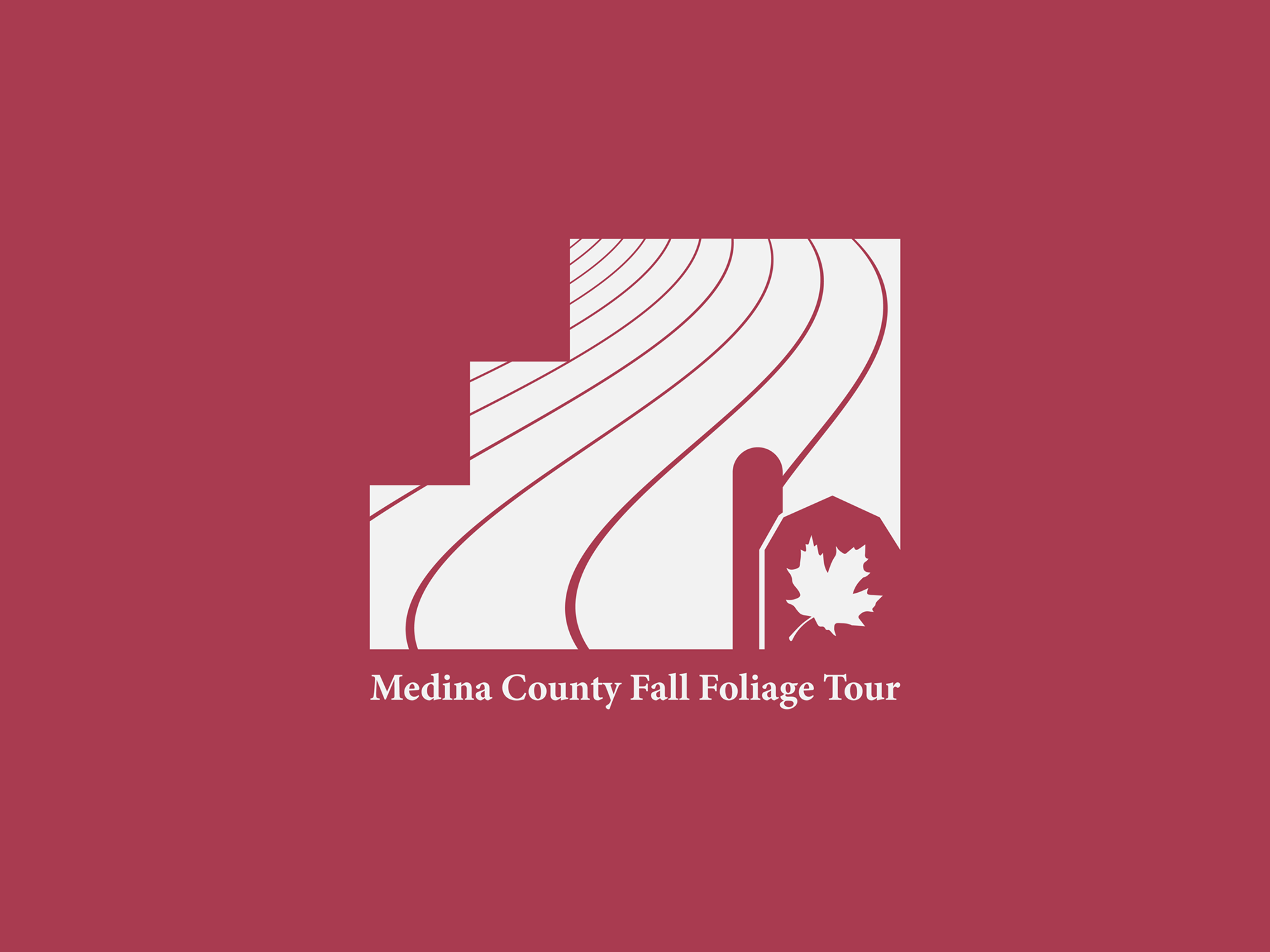 The Fall Foliage Committee in Medina County, OH asked for a refresh of their logo that was originally made in the '80s and never properly digitized. The group made do with the modern equivalent of a thumbnail jpeg for decades.
The goal here was to modernize the logo while retaining the shape of the county and the importance of agricultural in their community. The stair-step outline houses a row-crop pattern set behind a Silhouette of a barn, a signature staple in the rural area.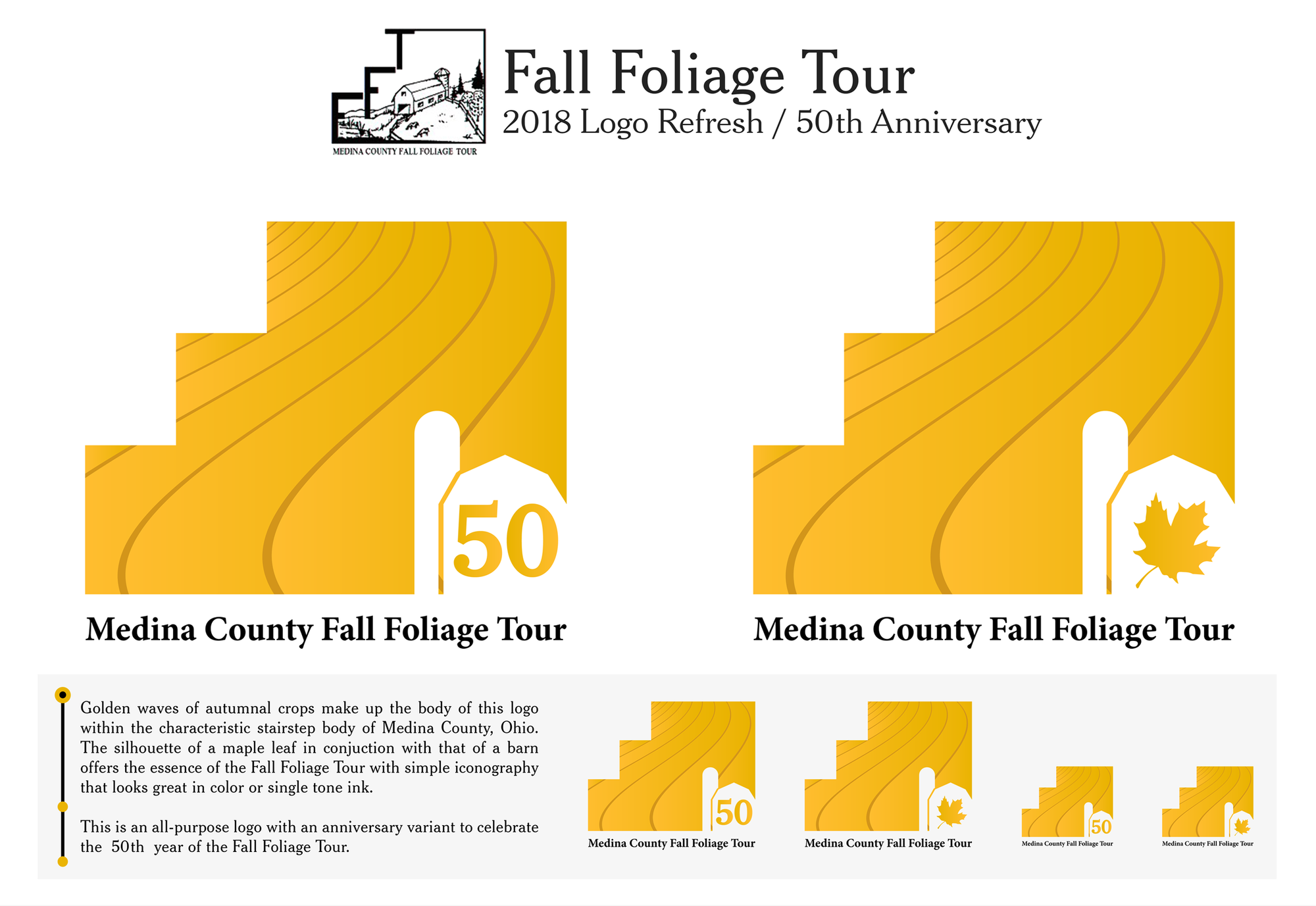 At the top here, you can see the original logo (203x164px). Below are some colored versions intended for use on event flyers and maps, including an unused 50th anniversary variant.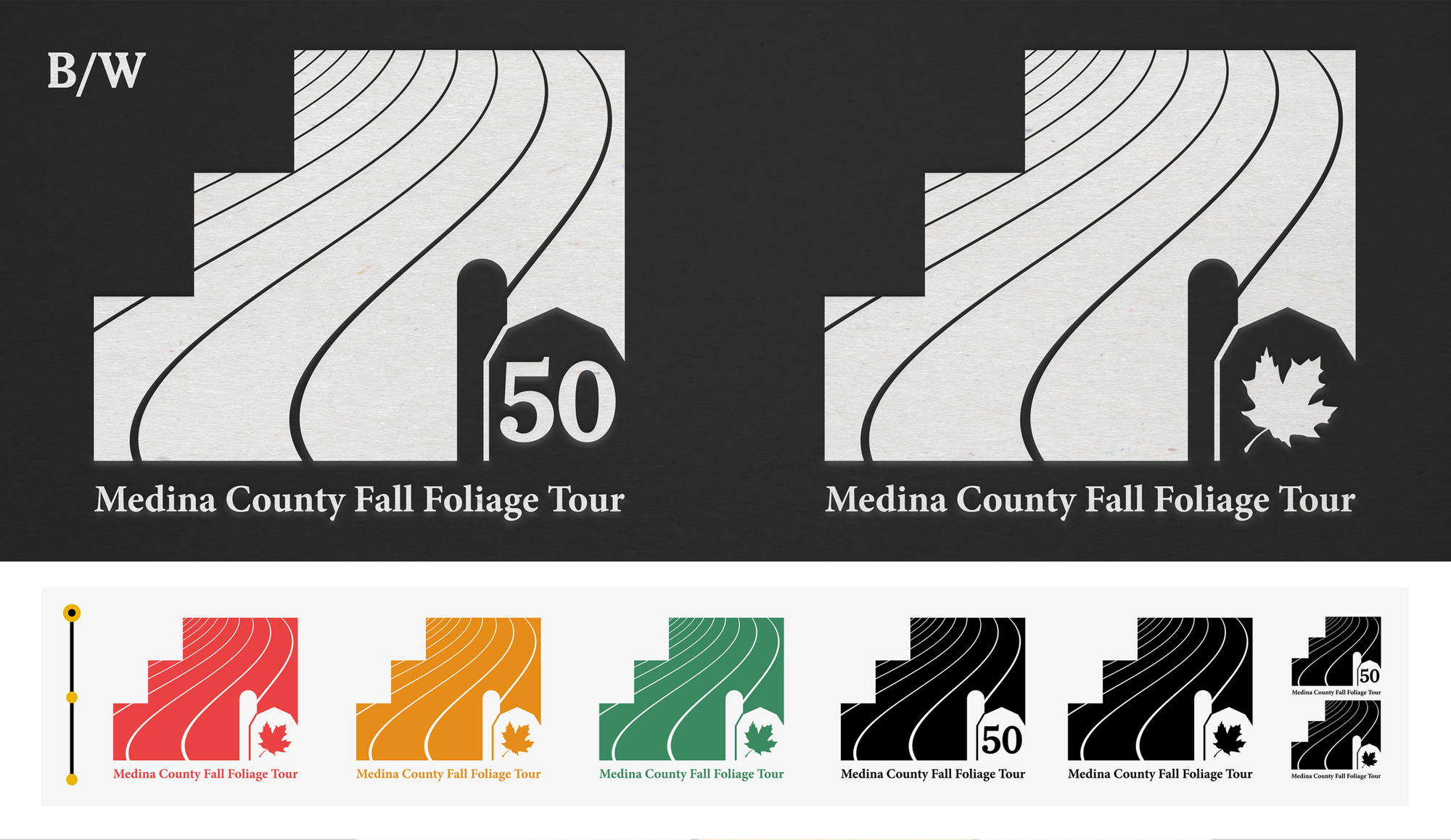 More color variants, these solid. The group preferred the gradient grain tone with solid crop-lines, but I rather like the more modern iconography here that lets the background come through.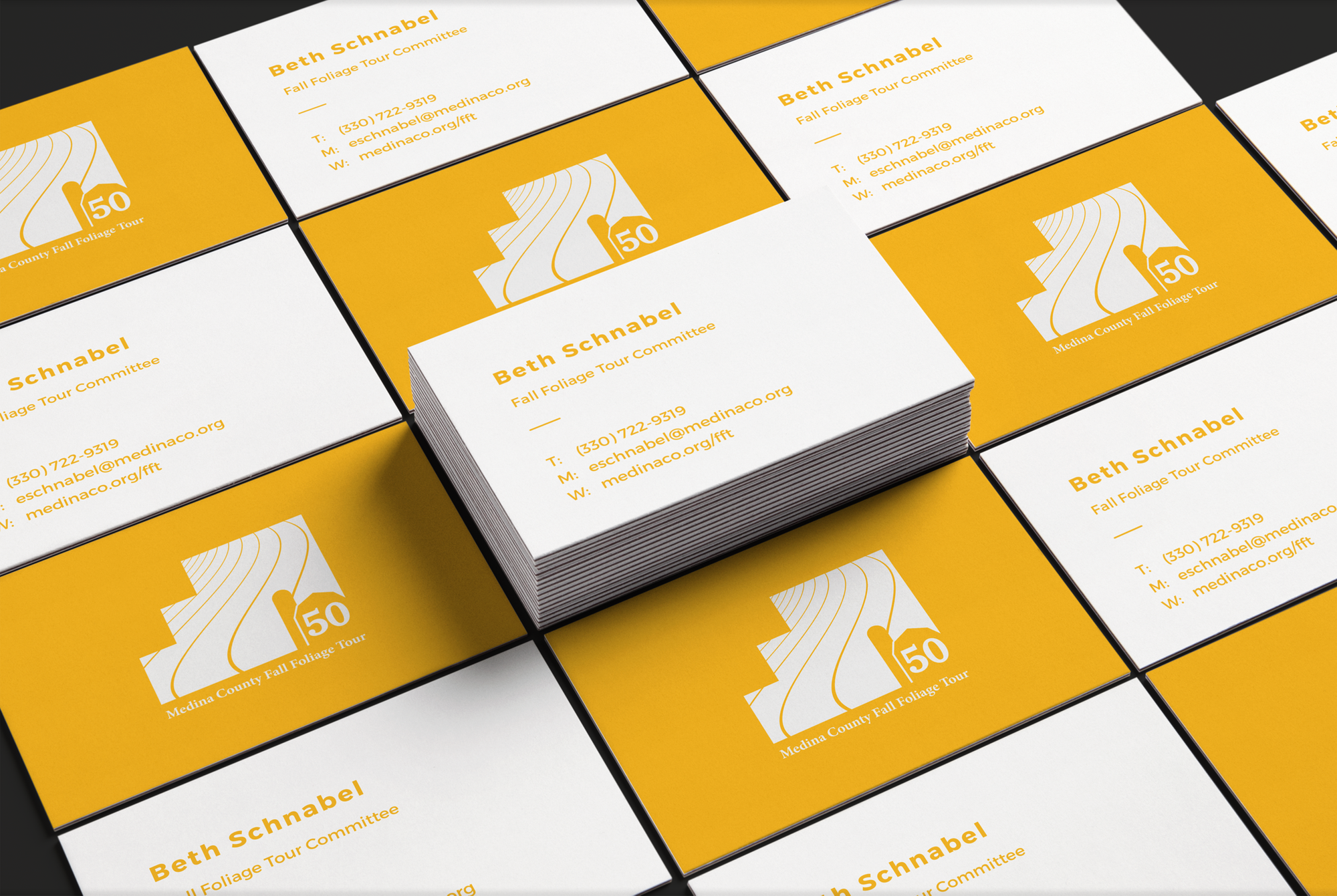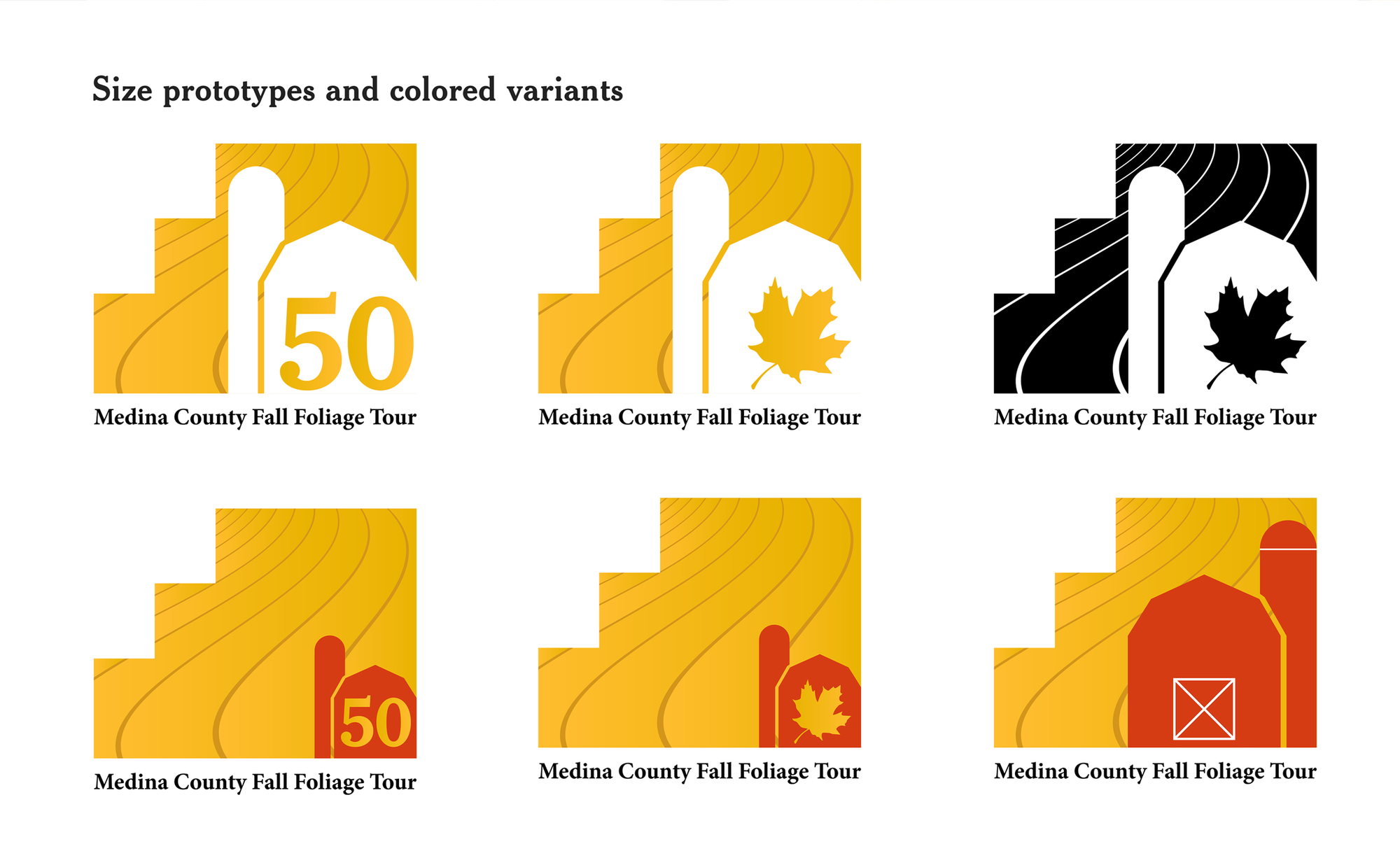 The above are early mockups based on committee requests. Below is the version that was selected in the end.