Follow The Blog on Audiomack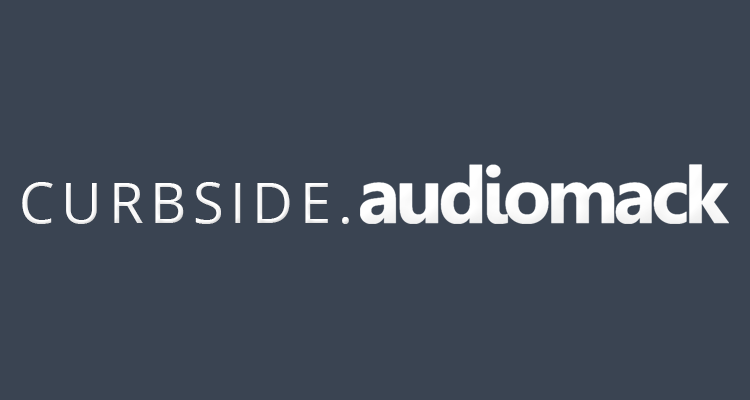 The issue of streaming copyrighted materials on blogs and webzines has been growing ever wearisome in the past 5 years. What with DMCA notices taking down fan-made YouTube video streams, SoundCloud uploads, and whatnot, limits have been set to stream material whether you have permission to or not.
This was a struggle James, Brian, and I faced at Under The Gun Review. After our band and label sanctioned uploads on Soundcloud were being automatically removed by their copyright infringement robots, we had to go elsewhere to host our premieres and streams. After trying a variety of hosts like Sharebeast, ZippyShare, and other sketchy platforms with embeddable streaming services, we landed on Audiomack, a Complex backed service founded by Dave Macli. Mali made a name for himself as CEO of DJbooth.net, a fantastic Hip-Hip music blog on Complex's music network. 1
What we liked about Audiomack was its design aesthetic, chart system, and advanced analytics. We were able to upload single tracks or entire records and copy embed codes for well-designed players in a matter of minutes. With Soundcloud, if those tracks did well, we'd know by the number of streams they had. Unfortunately, we didn't know if all of those streams were coming from our article introducing the stream, referrals on Twitter, or from another post by a blogger that "stole" our embed code. On Audiomack, we knew exactly were our streams were coming from.
Moving to Audiomack eliminated our need to battle for exclusivity. If our embed was copied and pasted on another blog, so be it. Those numbers were reflected in the stats and we knew who was broadening our reach. Further, any plays made on other webpages only helped our tracks climb the Audiomack charts, heightening our visibility even more.
As far as I can see it, UTG still uses Audiomack to stream their premieres and host their various mixes. At Substream, we continued to use the premium tier of Soundcloud's service, but I always considered Audiomack as an alternative for those problematic tracks that would be taken down automatically. Now that I'm posting on my own terms again, I'm using the service for anything I can't find elsewhere.
This includes a number of tracks some might consider rare or hard to find. Demos, covers, acoustic sessions, and everything in-between. I've been an obsessive audio collector for as long as I've had Internet access at my public library, so I think now is the time to start sharing some of my gems.
You can expect a lot of songs artists had on YouTube, Soundcloud, their websites, or even iTunes that just isn't online anymore. Since you can't buy most of it, I'll enable the download button using my own discretion and provide links to the artist's work that you can purchase.
I have no timetable or schedule for this sort of thing. I think I'll just post what I find as I rediscover it in my multiple hard drives and libraries. Follow the music tag on the blog or my Audiomack page directly for tunes.
If you have any demos or rarities you think I or my readers would find interesting, drop me an email.
Enjoy The Grave End Of The Shovel, by Arma Angelus below. 2 This EP, release in 2000 via a European hardcore label isn't easy to find these days unless you're into buying compact discs from foreign distributors.
---
Home of my favorite Hip-Hop and R&B blog Pigeons & Planes. ↩