Facebook Adds Drag/Drop Feature
Writing for WhatCulture was a mistake. Apart from having my work chopped up into slide-based listacles, there is no longer any attribution on my pieces there.
---
Last week, Facebook introduced Poke, a heavyweight competitor to indie real-time photo sharing app Snapchat. Coming out of the gate fully featured with the ability to send photos, typed messages, or video for a user determined allotment of seconds, Poke will no doubt be making it difficult for the ghostly mascotted Snapchat, Inc to gain further ground without some innovation (which Facebook will then likely steal).
Speaking of innovation, Facebook has done some of their own…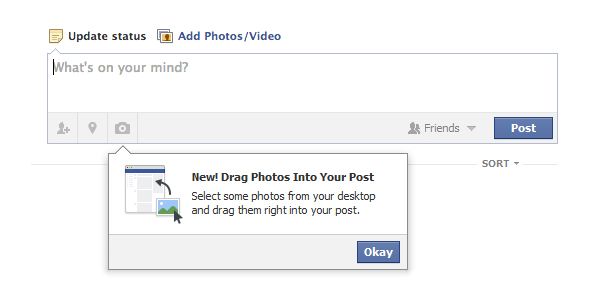 In attempts to boost user-friendliness on its website, Facebook has implemented another batch of changes to allow users to share their photos more easily. With a new "drag and drop" feature, sharing photos of your cats is now faster than ever before.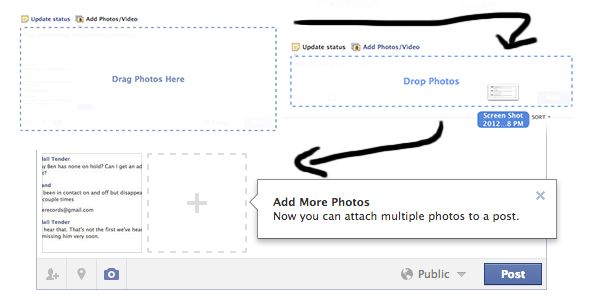 Simply drag a photo or multiple photos (cmd + click on mac, cntrl + click on PC) into the status box, type up a quick description and you're on your way! Hold up. Did you forget a picture? You can add additional uploads before you click post.
The feature began popping up last week, but Facebook tells TechCrunch that the feature is "now available to all."