Review: John Mayer - "Love On The Weekend"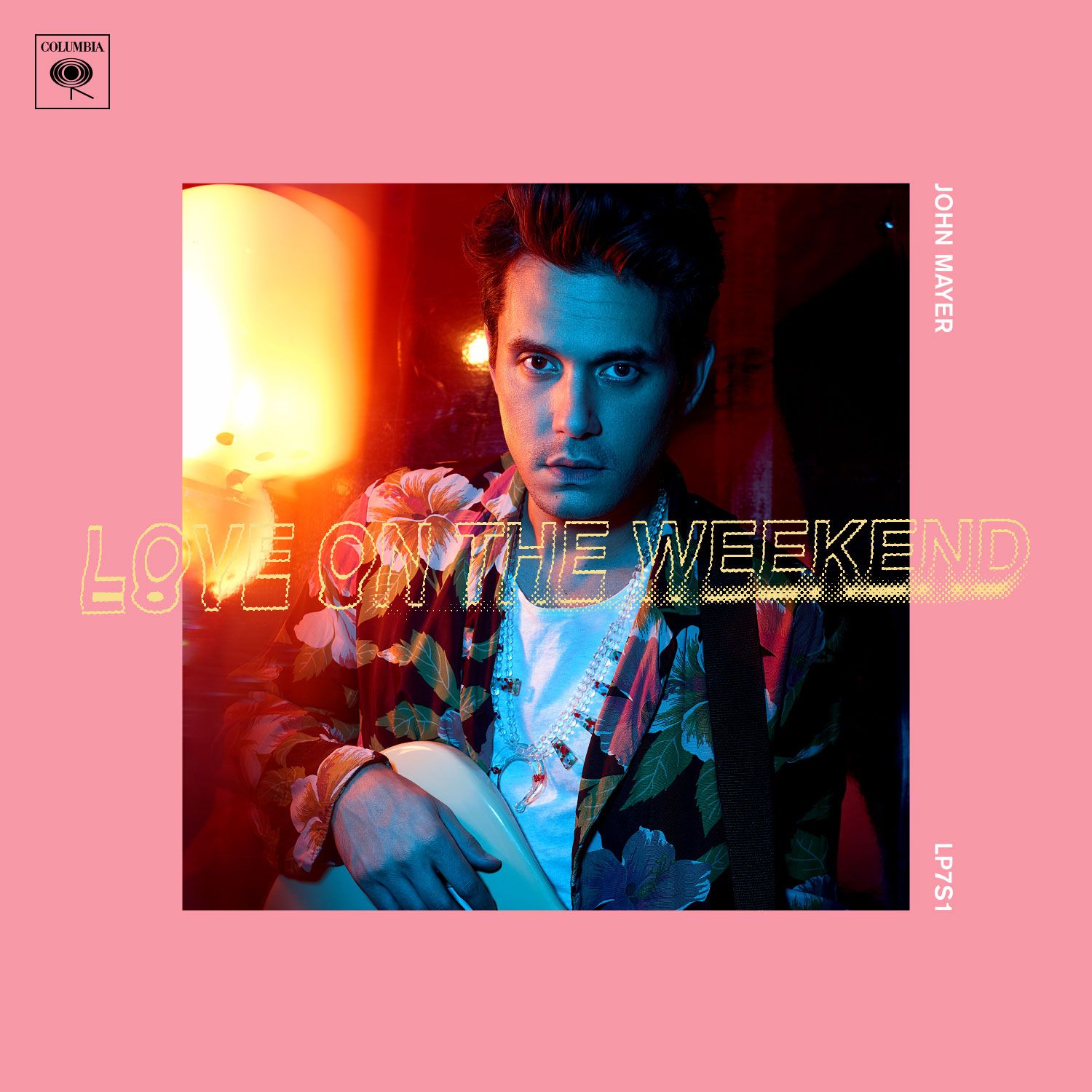 John Mayer has been teasing his return to pop music for some time, most notably through his Instagram.[1] Of late, he's been touring with The Grateful Dead as a member of their band.
It's a bit of stretch to say that his last two studio records, Born & Raised and Paradise Valley weren't pop releases. Yet the lurking notion that I've had following the guy has been that he's coming back around to the guitar-driven pop that propelled his career through the early '00s. The era I'm referring to started with Room For Squares and left off with Battle Studies, the last record he would record before several years of recovery from a granuloma in his throat. This medical setback made touring and recording very difficult for him and drove him to travel extensively until locking himself away in a somewhat secluded state to write the records fans weren't sure were even coming.
Those records are fantastic pieces of work in their own right, meandering tunes meant for long lengths of road travel and relaxed evenings at home before a fire. Still, it's easy to miss the more straightforward trajectory of his career pre-granuloma. I for one loved Battle Studies for its simplicity and straight-forward pop melodies. A return to this, as I believe Mayer has been teasing, isn't necessary for me as a fan, but an interesting after a change of pace in is maturity on and off record.
So came "Love On The Weekend", a single off of his forthcoming record believed to be titled The Search For Everything.[2] The guitar tones themselves harken back to a time in his discography before the western hats and bolo ties, but not not so much as the lyricism of the track. As much as I try to follow my gut feeling that this is a progression from Battle Studies—a feeling drawn to comparison by songs such as "Half Of My Heart"—my head tells me this particular track leans more—at least instrumentally—towards Paradise Valley. Truthfully, it splits the difference in a way that Born & Raised didn't. At its core, "Love On The Weekend" meanders while driving home a more youthful story than songs of the latest pairing of records.
"Love On The Weekend" is really quite enjoyable and even on the second listen, I found myself singing along. It's available on all streaming platforms now as a nice appetizer for a full-length record.
---
His is a quality follow, as far as celebrity Instagram accounts go. ↩︎

It's worth noting that when li.st first began, John Mayer dropped a note with The Search For Everything as the title with what appears to be lyrics. Is this the title track? ↩︎