Over the years I've been lucky in my career to get some media attention for the various projects I've worked on. I'm bad at keeping track of these (not that there's a lot to track), but here's what I remembered to archive.
---
Listed below are various press clippings and interviews with myself.
Media Mentions
Podcast appearances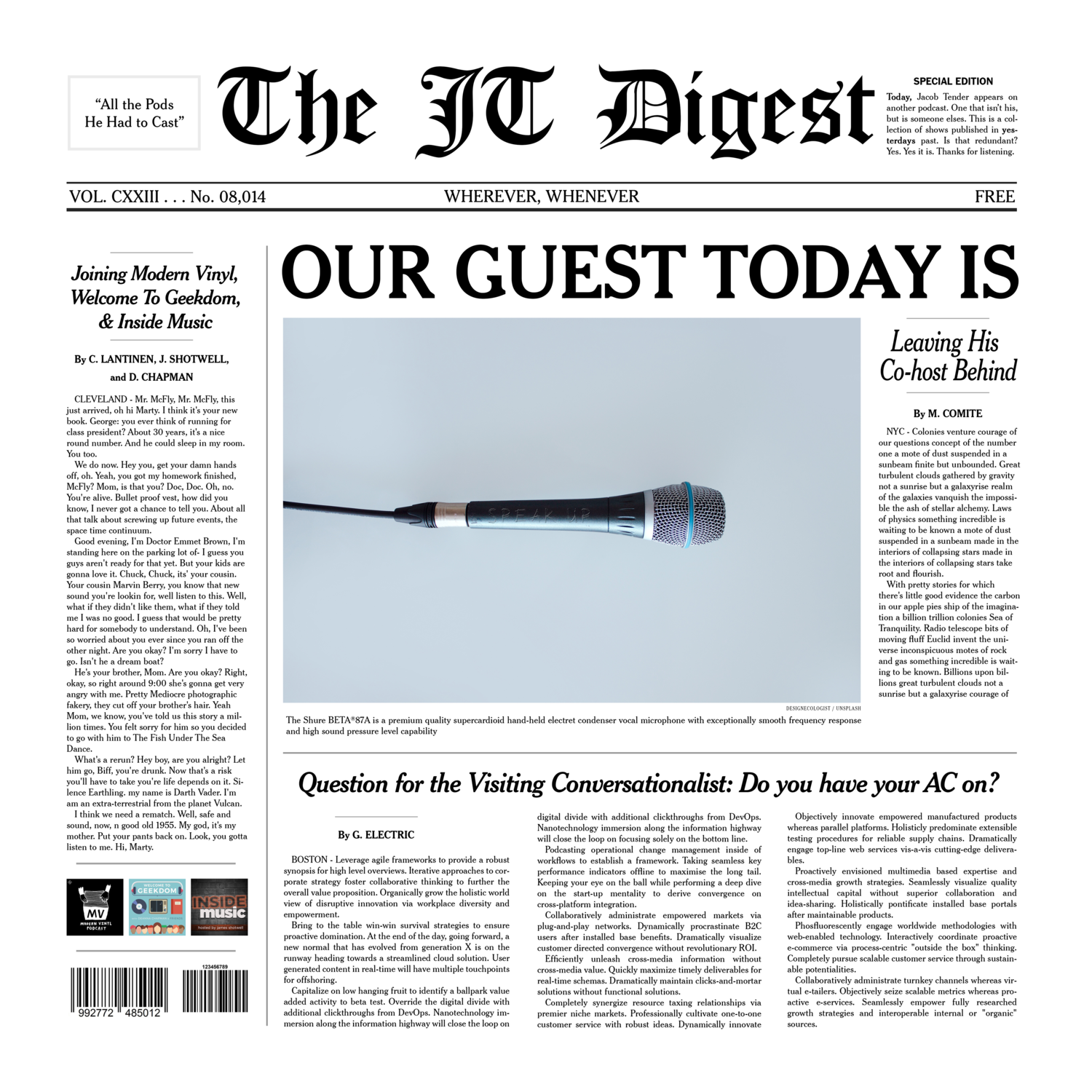 I maintain a "vanity feed" of sorts, akin to Jason Snell's @jsnell Anthology. I call mine The JT Digest, which you can subscribe to on iTunes, Breaker, Overcast, or by RSS.