Yellowcard Cover Story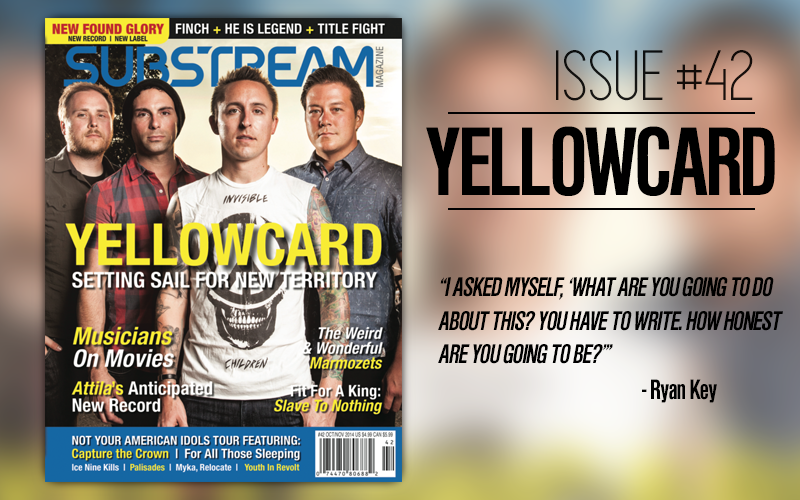 Today, Substream Magazine announced the cover of Issue 42 featuring Yellowcard. This is the second issue in a row in which I penned the cover story.
Like my previous story with Caleb Shomo of Beartooth, I talked to Yellowcard frontman Ryan Key about his life, his family, and the band's new direction. I'm very proud of this story.
In Spring of 2013, Ryan's wife Alyona - who was poised to compete at the 2014 Winter Olympics in Sochi - suffered a terrible accident that left her paralyzed from the waist down. Their story is one of chance, tragedy, and love. It will take you from day one of their relationship to the present, where Alyona is recovering and Yellowcard are preparing to release Lift A Sail, their forthcoming album on Razor & Tie Records.
I hope you take the time to track down a copy of the issue to read about Ryan, Alyona, and Yellowcard. You can buy a single copy of Issue 42 here or subscribe to Substream Magazine here.