What the Hell is going on with Keri Hilson's Facebook feed?
Keri Hilson's Facebook feed? It appears as if she has given up on music to start a career in link aggregation. More realistically, it's as if her social media manager either stopped caring or finds nothing at all interesting or sharable about their client.
On Thursday, August 6 the singer's page shared 16 posts. Visibility nightmare aside, 14 of those posts were seemingly random clickhole-type articles about animals, grandmothers, bad tan lines, and baby clothing.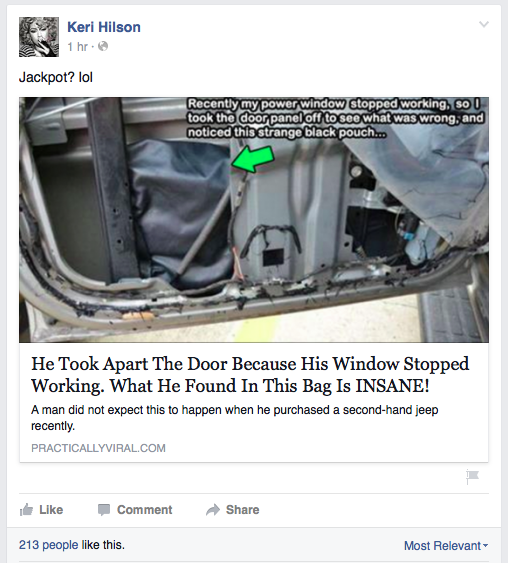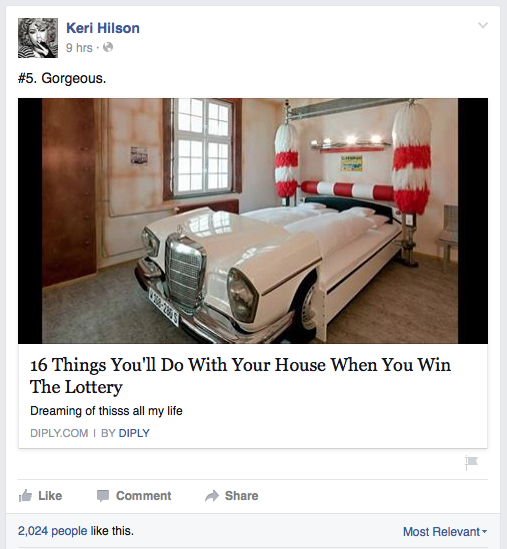 That was just in a span of 24 hours. In the past month, she has shared links to dozens of links to practicallyviral.com on topics like "eyebrow fails,""third-degree burns on children," and "Watch Someone Pull Out A Huge Lump Of Earwax And Try Not To Vomit." Naturally, Facebook generates preview cards for each of these, which are pretty gross.
I'm not sure why I'm following Keri Hilson on Facebook. I can't say that I'd even recognize one of her songs if played for me. One thing is for sure, whoever it is scheduling these wastes of time is doing an awful job at generating interest for their client. Instead, posting links to the same source of trash content every other hour every single day is turning me off, killing Keri Hilson's engagement and, in fact, creating a downward trend in new page likes.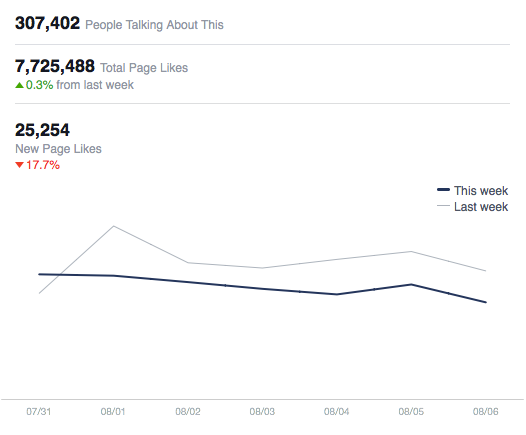 Keri Hilson is not alone. The clickbait cult got to Lil Wayne too. His page history is full of links to Guff and Memes.com. I don't expect any answers, but I find all of this very strange. All I know is that someone is getting paid big bucks for this shit and I'm not, which means I can't know much.
If you're interested in advertising on Keri's Facebook page yourself, it appears that you can seek out such opportunities via an email address in her verified page's about section. I've reached out to see if I can advertise my new line of homemade cologne to her audience of 7.7 million fans.