2018: A Year In Review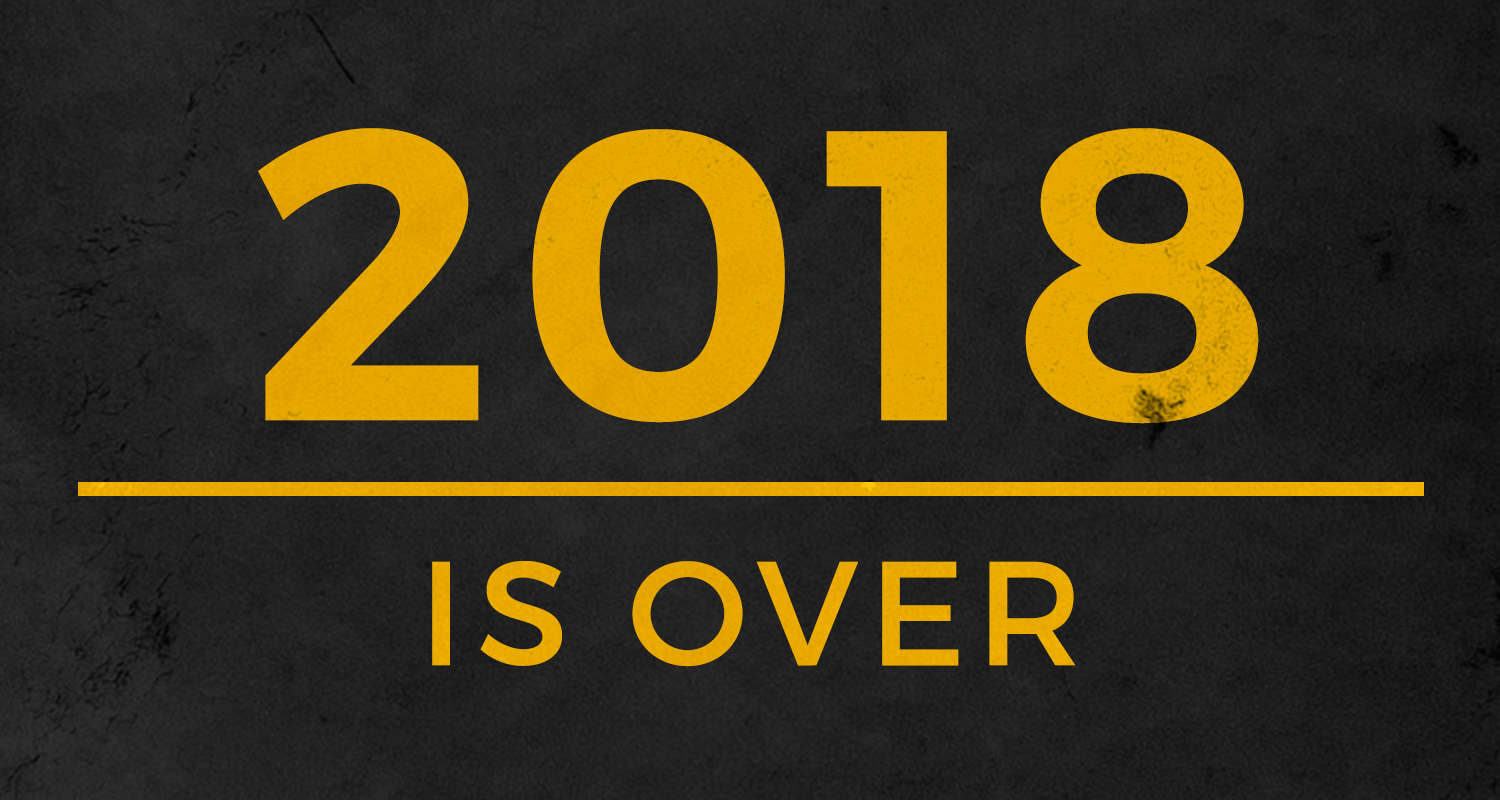 It's been a really busy year here, but now that it's come to an end, I'm finding it difficult to recap. 2017 saw less creative output than 2016 and that trend has continued in some ways and completely reversed in others. Let's break it all down.
Make a home for 3 Years
That's three years on the board for Mae, Jazz, and I in our little home. Our downstairs neighbors moved out, a new one moved in, and then they left too. It's been quieter around here as a result, but that's okay. We also moved our bedroom from the large master upstairs to the more temperature controlled spare room downstairs.
We celebrated a lot of wonderful moments with friends this year. Tyler and Tara gave birth to a beautiful baby girl named Millie who we love very much. I was a groomsman in Sam and Leah's wedding and Mae was a bridesmaid in Jenna and Seth's. Both ceremonies were outdoors and really special. We're both excited to be a part of Brandon and Melissa's wedding next year as well.
I couldn't be more grateful to Mae for her ongoing support while I'm back in school. I don't express that enough, but I really couldn't do this without her.
Quit A Job, Get A Job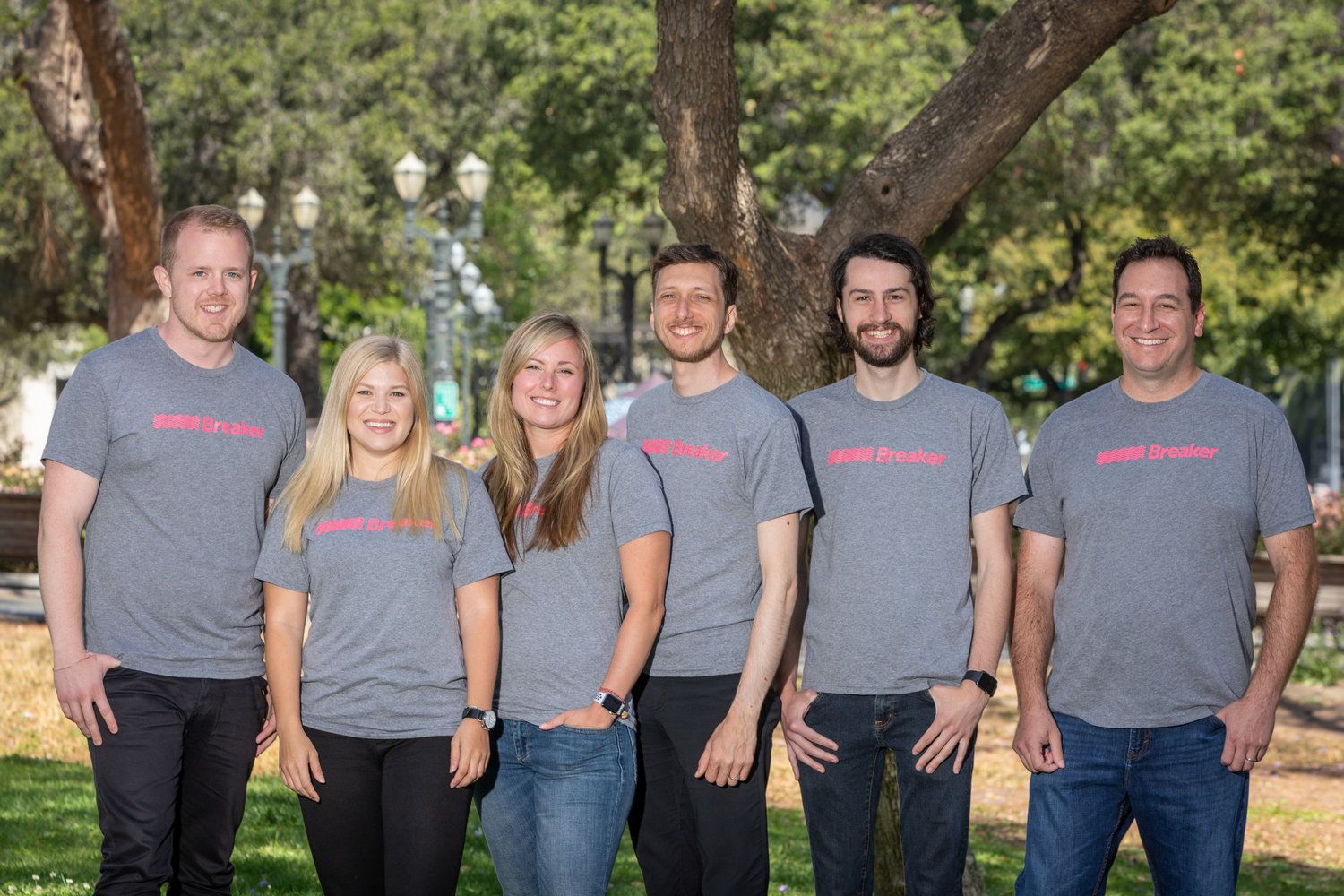 Last year, I stepped down from a management position in a retail store to pursue school again full-time. I stayed on as a part-time lead to pay the bills. That was a mistake. I stuck around longer than I should have and finally quit a few months back. As a result, I celebrated the holidays with my friends and family instead of crazed shoppers and crippling stress.
I also picked up a new gig with Breaker, a podcasting app with a social twist. I love the company that I work for and they've treated me so well since I came aboard in April. Thanks to my bosses, Erik and Leah, I was able to join in on the San Jose developer conference fun in June where I met a lot of folks I've truly admired for years. I've learned a lot from the team and look forward to rounding out my first full year with them in 2019.
Stay In School
I've made it through my first full year as a returning student studying Computer Information Systems - Programming. Since last year's Year In Review, I completed three more semesters of coursework, loading up my Summer to push through as quickly as I could.
My Grades:
Spring 2018: 3.485 GPA - 16 Credit Hours
Introduction of Logic/Programming — A-
Internet Tools — A
Introduction to Unix/Linux — A-
Visual Basic — B+
Intro to Database Management — A-
Summer 2018: 3.569 GPA - 15 Credit Hours
Technology & Human Values — A
Diversity In American Society — A
Essentials of Management Technology — A
Introduction to the Oceans — B+
Exploring Music: Bach to Rock — A
Fall 2018: 3.598 GPA - 16 Credit Hours
Technical Mathematics II — A
Technical Mathematics III — A-
Basic Accounting I — A
Client / Server Programming — A-
Systems Analysis & Design — B+
C++ Programming — A-
Boy, I'm tired. I'm 57% done with my degree though, which feels great. If all goes according to plan, I should graduate in Spring of 2020, which isn't too far away. I'd hoped to pack another summer with classes and finish in the Fall, but I landed a full time internship at Smuckers this Summer that I'm really excited about.
Podcast Some More
After recording Bantha Fodder intermittently for 2 and a half years, Mike Comite and I decided to start a weekly show that encompasses the sort of conversations we'd have before and after we hit record for our first show. That new show is called Podchasm.
At the time this was published, we've released 16 episodes and recorded one Twitch stream. We started out with a 5 episode backlog and we've pretty much burnt through the extras over the holiday's so keeping our streak going in early 2019 should be interesting. Mike and I have a few fun ideas for this program and some more related podcasting projects I hope we can get off the ground at some point soon.
Considering our increasingly busy schedules this past year as well as some Star Wars fatigue, Bantha Fodder has not been published as frequently. We go in depth on this in Podchasm 001. Still, we put out 4 episodes this year and didn't get it together in time for a holiday special.
We moved all of our shows to a new home at Transistor.fm, archiving some of my older ones. We also took on a few shows hosted by friend and collaborator Deanna Chapman. I'm not sure if we're a network, per se,  but it's cool to make things with friends.
Speaking of which, I appeared as a guest on both Modern Vinyl and Welcome To Geekdom podcasts again this year.
Design is Fun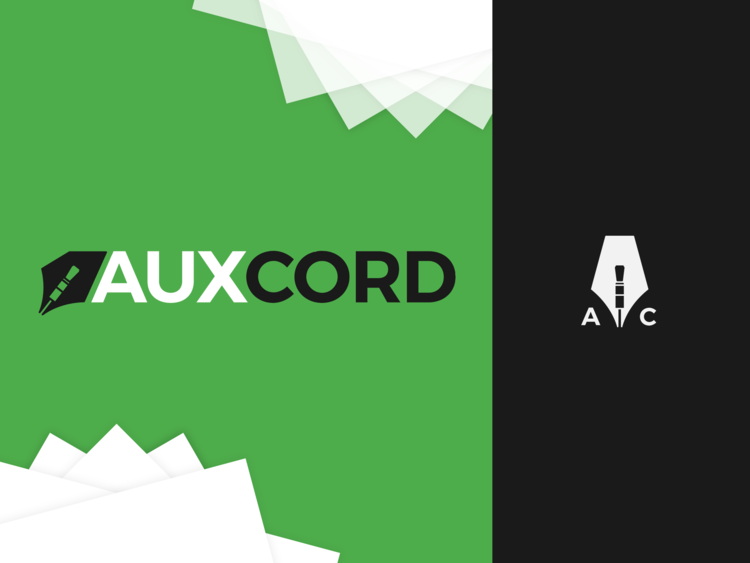 I did less client work this year, but refreshed my portfolio and added a few new things. I also posted my first Dribbble shot with a logo design I did for a friend's new publishing venture. I'm really happy with the work and I know that James at AuxCord is too.
I also took a stab at an art style I really enjoy, inspired by 60s and 70s books for scientific journals, using my friend's forthcoming book as inspiration. I guess green was my thing this year.
Survive
Another year has come and gone. I, like many others, felt the weight of the world a lot more this time around. I've also wrestled with my anxiety a lot more this year, which I attribute to the work load I'm given at school as well as the work load I put on myself. There's a lot that I'd like to do, read more, study more, relax more, create more, et cetera. I'm slowly realizing, however, that I can't do it all. In 2019, I'd like to continue to simplify and find more joy.
Read More: