2021: A Year In Review
When discussing our favorite moments of 2021 yesterday, Mae brought to my attention a few activities I'm sure happened a year before. My sense of time has been completely rocked by Covid-19. Thankfully, I've got my camera roll to help me recall all the things that have happened since last year.
Work it Out
I wrapped up my first full year at work. In that time, I've become close with a number of my teammates and even met them in person for the first time over the summer months. Our department went through some changes. I saw people come and people go. I worked on a number of different projects and learned a lot—not just new languages and technologies, but about what I enjoy working on and what I don't.
Take a Break and Socialize
Covid remains ever-present, but we've found opportunities to socialize here and there as we can. 2021 took us to a several new places to camp and explore.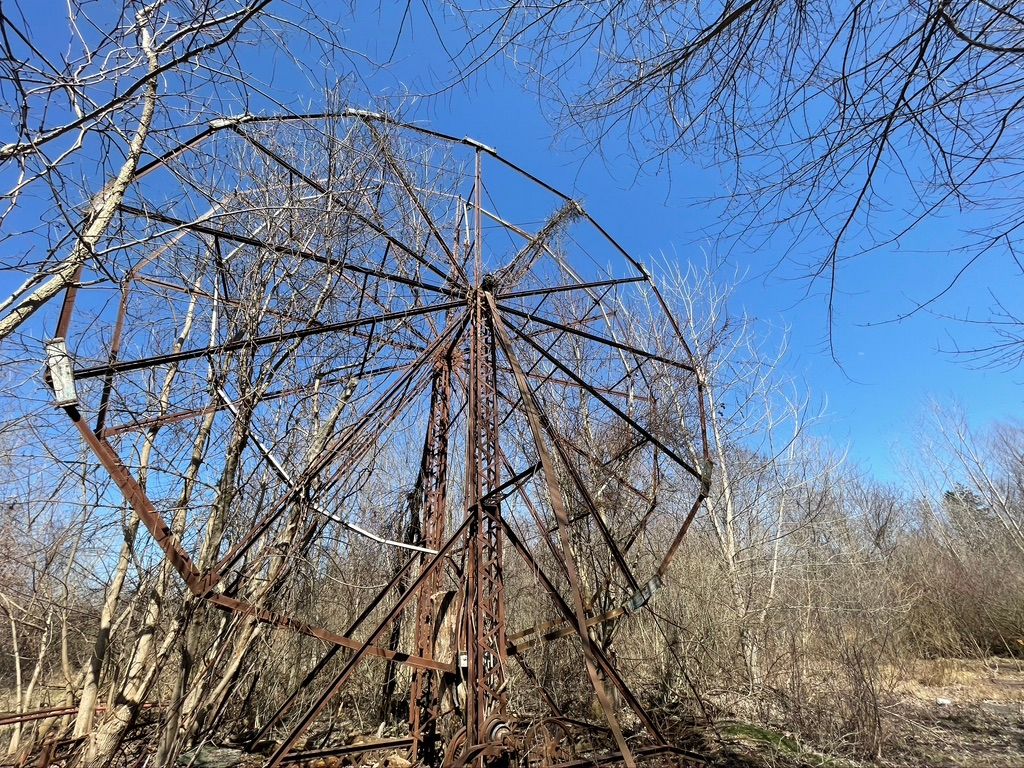 In the Spring, we got the chance to explore the abandoned Chippewa Lake Amusement Park property which has undergone yet another ownership change. This time sold to the Medina County Park District. Having read about the park for many years, it was cool to actually walk the grounds and explore collapsed structures before it's all razed for public use.
During the summer, we frequented Wooster Memorial Park with Jazz. I even dusted off the old geocaching account this year to log (most of) the caches hidden there.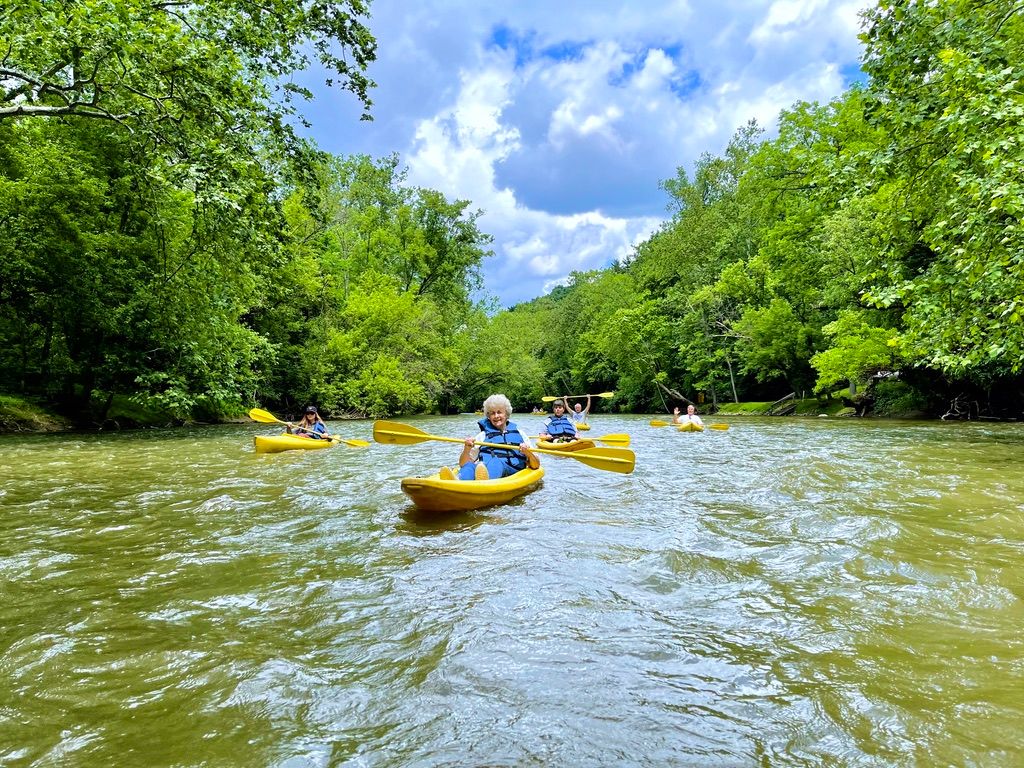 Visits from out-of-state family inspired explorations of Gorge Metroparks, Whipps Ledges and the Cuyahoga Valley Ledges, and a canoeing trip in Loudonville. We also took a few days to rent out an AirBnB near Athens where we explored the town and surrounding parks. We also made a trip to the old family property in southern Ohio and visited my great uncle Bob.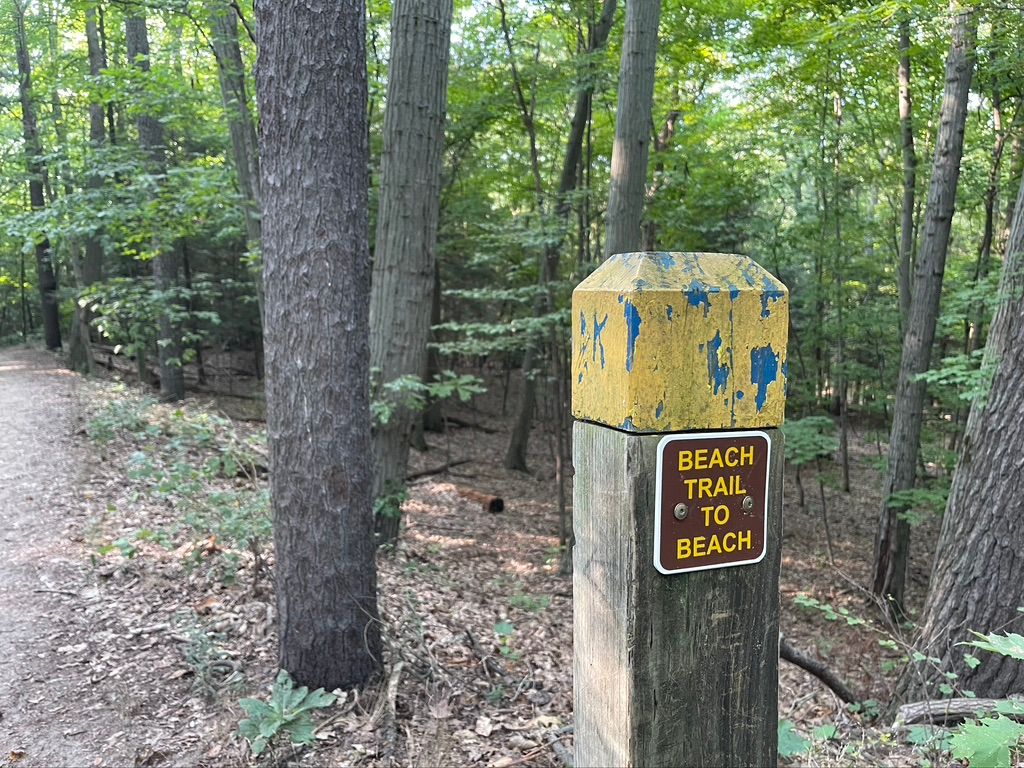 Mae and I went camping twice this year, using our new tent and gear from REI. In August we traveled around the western side of lower Michigan. We camped at Holland and Hoffmaster State Parks. Jazz got plenty of beach time and we tried out a bunch of local breweries and eateries in Holland, Muskegon, and Grand Haven. We even swung through Ann Arbor on the way home for a bite.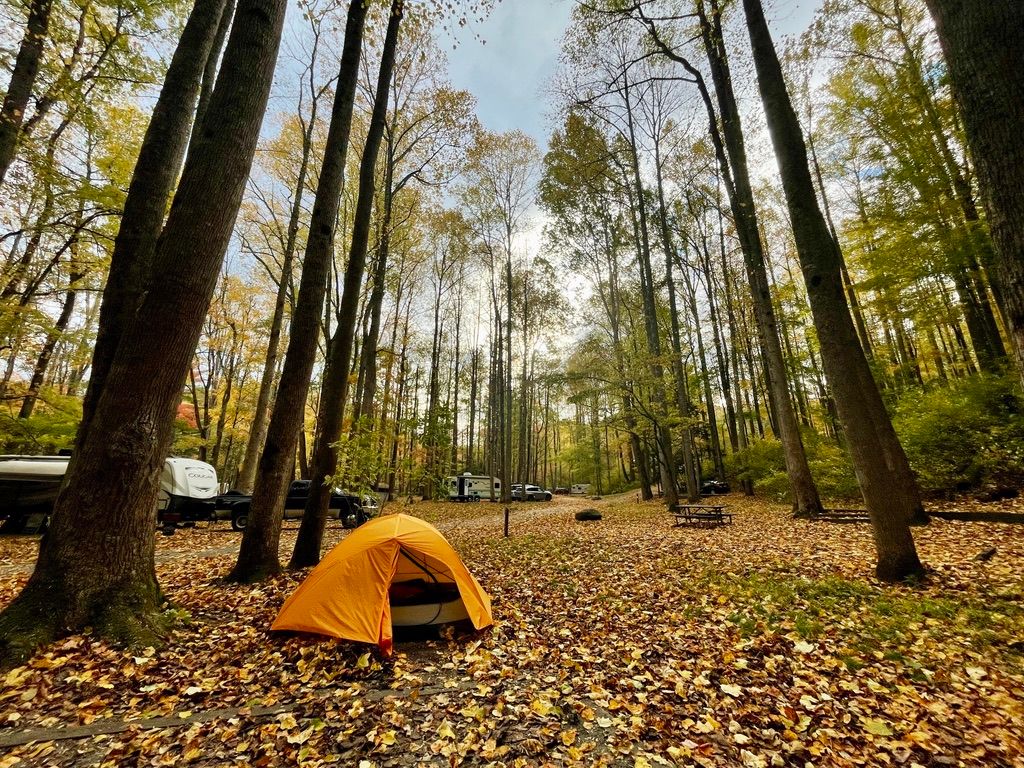 In October we traveled Jazz-less to The Great Smoky Mountains. We stayed the night in Lexington on the way down, then drove the Cade's Cove loop before setting up camp at Elkmont and grabbing dinner in Gatlinburg. We celebrated Mae's birthday hiking, then drinking up and down the main drag in town.
Throughout the week we braved high winds and steady rain. Gusts reached upwards of 80mph, closing off parts of the park for a day. We were the first car onto the previously closed road the following morning. We began a several hour hike up to Alum Cave and ended up continuing on, reaching the top of Mt. LeConte in about 4 hours of constant rain. At the top we discovered a lodge where people can stay the night. These spots book out a year or more in advance. We lucked ourselves into a cancelation and stayed on top of the mountain, drying our socks by the propane heater and eating two wonderful lodge-supplied meals.
We saw Clingman's dome, a black bear in Gatlinburg, and many gorgeous waterfalls and overlooks. The trip was the highlight of the year.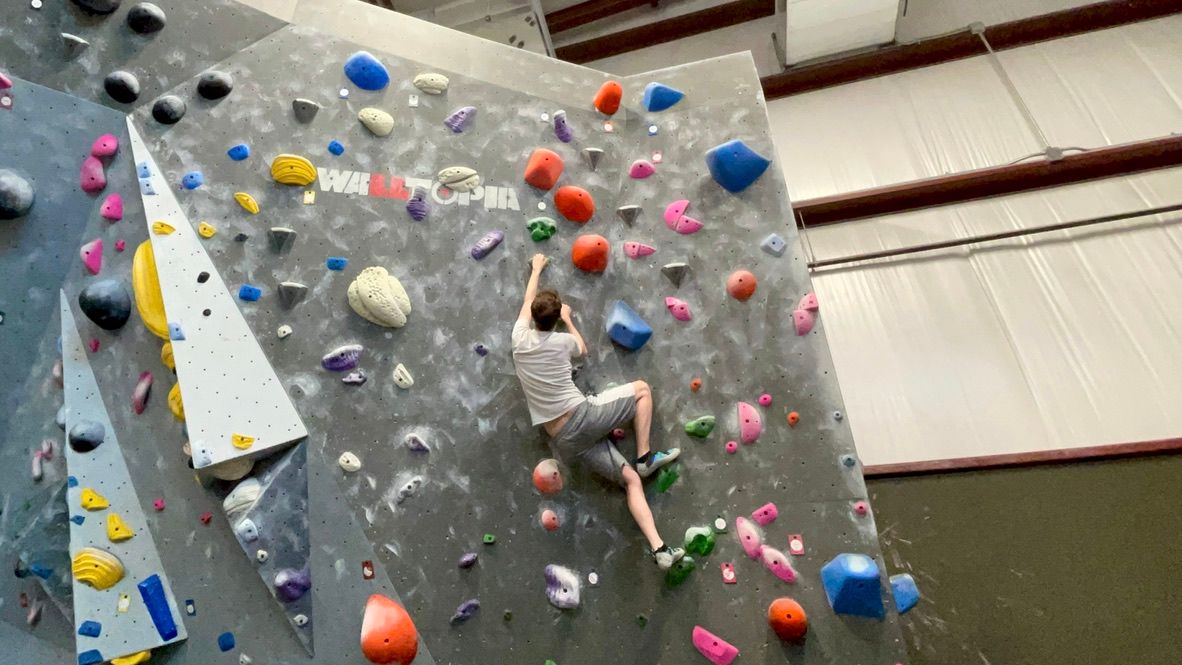 2021 saw the return of live shows, and I went to a bunch. The first show back was Coheed in Cleveland with Mae, Tyler, and Tara. Shortly after, I caught Phoebe Bridgers in Columbus and Chloe Moriondo in Lakewood. My dad and I saw Nick Shoulders and Mae and I met up with Jared Landis to see Pinegrove. I caught Covid at the Hot Mulligan/Super American gig. More on that later.
With friends, I climbed some rock walls, fixed a truck, and entered virtual realities. Alex and Serra Gingrich were married and I played the part of groomsdude.
Make a friend or two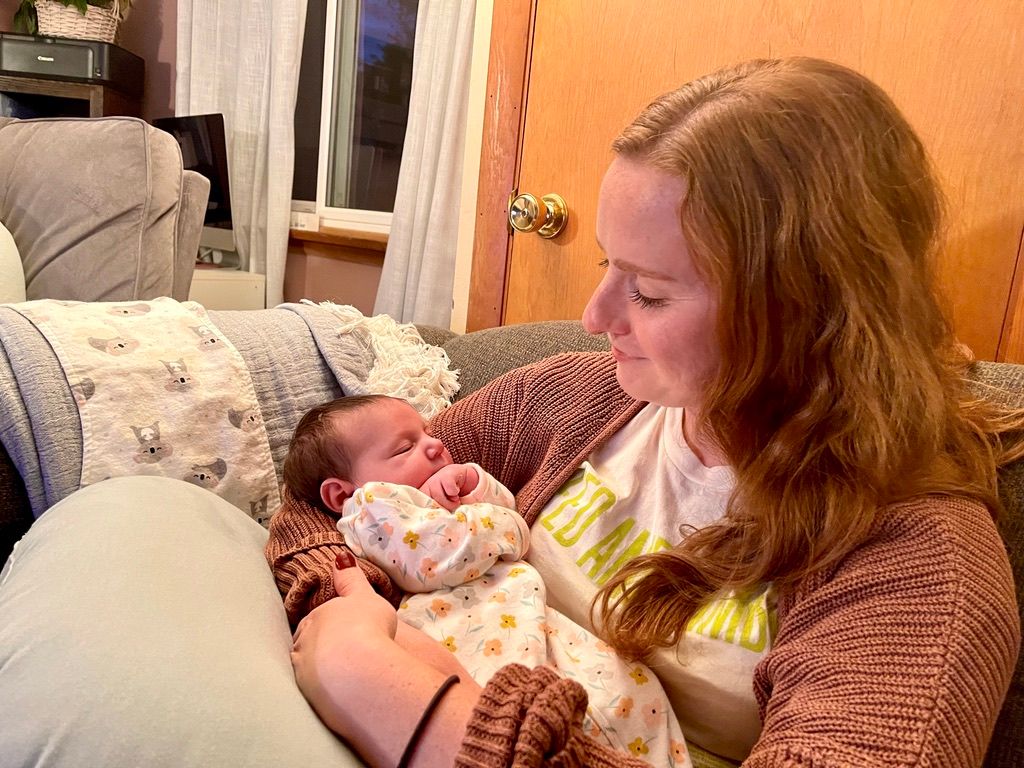 Charlotte Smail was born October 6th to parents Melissa and Brandon Smail. Almost a year after his birth, I got to meet Dan's Ashcraft's son Edgar as well.
For a week, despite my allergy, we had a cat. Frank was an outdoor stray who followed Mae home from work and stayed for a while. Then he left. Then he came back. Then he came inside. Then he found a forever home with the neighbor's sister. He is a very good cat.
This year, I also discovered LaCroix. Specifically Lime. Occasionally Peach.
Digitize, Digitize, Digitize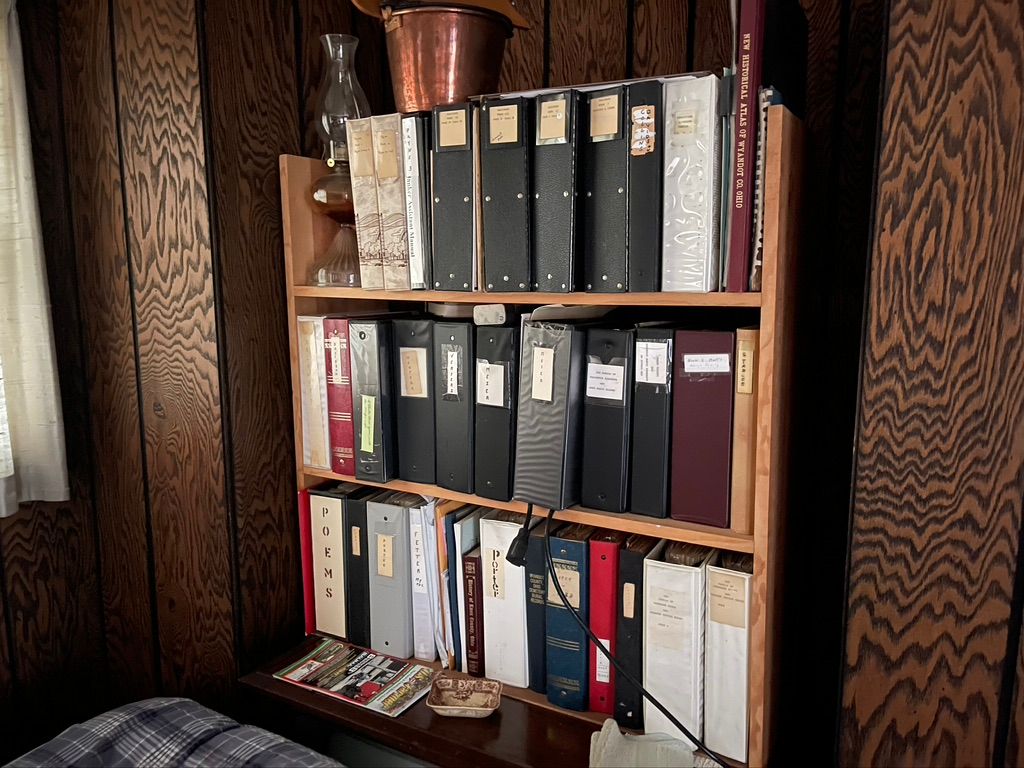 In July, while visiting my uncle Bob with my Grandparents and family, I started taking inventory of the genealogy work my great grandfather Henry F. Davidson and my great aunt Phyllis had done over the years. The result of their lifelong efforts was dozens of thick three-ring binders, full of history, anecdotes, photos, and newspaper clippings.
For years I intended to get involved in the process, aiding Phyllis however I could. Regretfully, she passed last year and I never got that chance. While I was there, in front of all this documentation, I made the case to my grandmother that it should be carried forward into the digital age, and she agreed. I let her pick out a few binders to start with and we loaded them into the car to take back home.
Thus I've begin digitizing them, page by page. I bought a nice scanner and I've been building a workflow to get it digitized and backed up. As I finish binder's my grandparent's bring up more from Bob's for me to work on. It's slow and tedious work, but gratifying.
Journal
2021-09-26 - Uncle Tony's 50th birthday party.
2021-10-12 - A squirrel found its way through a tear in the window screen. Chased out of the house through the front door.
2021-10-24 - Helped Brandon and Melissa Smail move.
2021-12-04 - Put up the Christmas tree.
Inspired by my grandpa great's practice of logging "dated happenings," I bought a Moleskin notebook to keep track of daily events I consider worth remembering. Spending time with people, trips, and the like get jotted down with a few words and the date. This is less a journal than it is a washed up captain's log.
Catch Covid

I almost made it two years without getting it, but just in time for my two weeks of vacation, I managed to pick it up. The only likely source was the rock show I went to earlier that week. I'm vaccinated and wear a mask, but I know I'd been pressing my luck going to shows.
Given the symptoms, I believe I caught the Omicron variant on December 11th. I started experiencing a sore throat, congestion, and intense head fog on the 16th. The next 7 days were pretty terrible. All in all, things weren't that bad. But it's definitely the most I've been sick for such a long period perhaps ever in my life. Luckily Mae avoided any symptoms or positive test results for that matter. I spent a week unable to do much but watch movies. We missed out on Christmas with our families entirely. Not fun!
Survive
We suffered some loss and continued to isolate for long stretches of time, but through it all spent a lot more time with friends and family than we did the year before. So, despite a 4th-quarter illness, that's another year in the books.
Here's hoping for an even better 2022.
Read More: