31 Days of Halloween: You're Next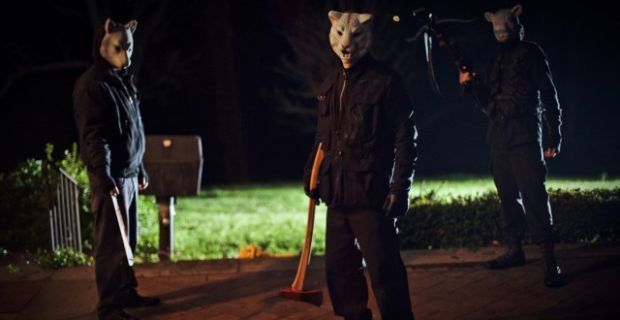 This year, I wrote two entries for 31 Days of Halloween. In addition to my love letter to Alien, I also wrote about one of my favorite home invasion flicks, You're Next.
---
Of all the holidays celebrated worldwide, no single day is more loved by the UTG staff than Halloween. With the arrival of October, the time has finally come to begin rolling out a plethora of features and special announcements we have prepared in celebration of our favorite day, including the one you're about to read.
31 Days Of Halloween is a recurring daily feature that will run throughout the month of October. The hope and goal of this column is to supply every UTG reader with a daily horror (or Halloween themed) movie recommendation that is guaranteed to amplify your All Hallows' Eve festivities. We'll be watching every film the day it's featured, and we hope you'll follow along at home. If you have a suggestion, contact us and we may include your favorite scarefest in an upcoming column!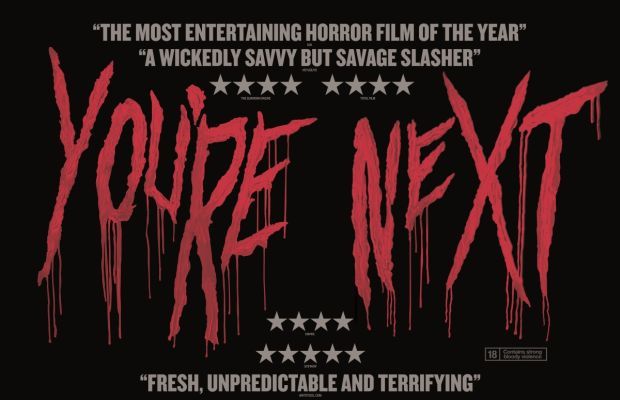 Day 18: You're Next (2013)
One of the most recently released on this year's '31 Days of Halloween' is You're Next. For nearly two years, it was one of the most anticipated films by our staff as well. Having been shown at just two film festivals in September of 2011, the masses had to wait 2 full years to see the movie in theaters. A wait that raised expectations to an intimidating degree.
You're Next is a home invasion movie through and through. Unlike recent stabs at the genre like The Purge, this Adam Wingard feature begins in a home and brutally ends in a home. I'd venture to say it's the most bloody of its kind in the past decade. In most cases, a good home invasion movie, or horror in general, kicks off during a moment of respite. You're Next writer Simon Barrett flips that trope on its head and instead kills off friend Ti West's character during a full-blown argument during the unexpecting family's dinner. From this point on, it's a barrage of attacks, killings, and running from a cast of masked killers.
As the film goes on and family members are eliminated, the main character is revealed as a former survivalist community member, armed to the teeth with know-how and booby-trapping ability. The last 30 minutes is basically a fucked-up version of Home Alone. In my opinion, that's what a good home invasion should be, a fucked-up version of Home Alone.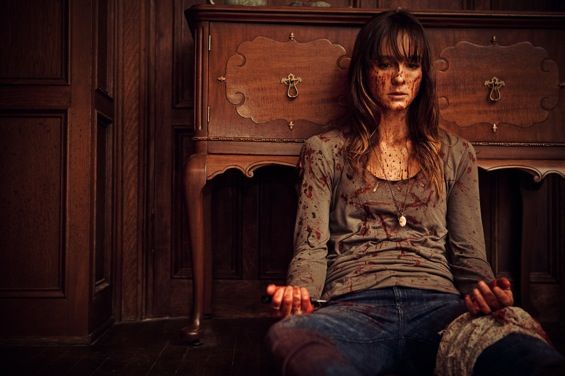 This is further illustrated in what I liked best about You're Next. I loved that dream-girl Sharni Vinson's character is fully enveloped by her self-defensive kills. She doesn't simply break a killer's leg and flee, she follows through without mercy, bashing in the skull of her attacker with a meat cleaver. These moments are pure brilliance.
You're Next is exactly what I wanted it to be. It's that perfect blend of horror, action, and comedy that I want to drink for breakfast every morning. From first kill to final blow, Barrett and Wingard show everything they've got and solidify their role in modern horror.
More of my entries from the 31 Days of Halloween series: