Review: Alesana - 'A Place Where The Sun Is Silent'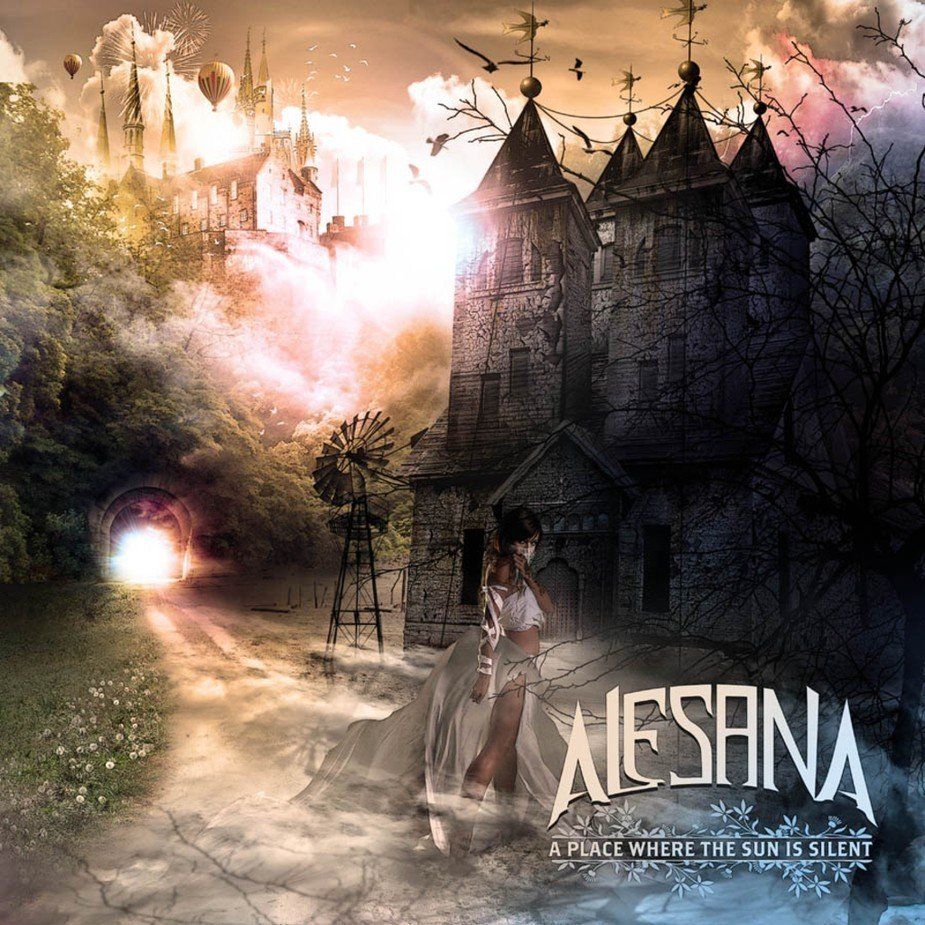 Artist: Alesana
Album: A Place Where the Sun Is Silent
Genre: post-hardcore/ emo
Label: Epitaph
In a genre as crammed as post-hardcore, it's easy to become bored with the mundane. As more and more teens flood Purevolume with their generic breakdowns and predictable band names, I find myself more and more apt to ignore the cookie cutter style that has been whittled down to nothing more than mere sound.
However, when I begin to consider the genre obsolete, I look to one band in particular to resuscitate my love for the clean/unclean vocal combos and epic lead ups to the foreseen, yet endearing, breakdowns. North Carolina's Alesana is the deliverer of the heinous monotony their genre is afflicted with. I'm not alone in thinking this. Alesana has always been one of those bands that have a deeply committed fan base that will fully support whatever it is that they create.
Alesana's latest effort, A Place Where the Sun Is Silent is the anticipated follow up to the breakout hit The Emptiness, a concept album loosely based on an Edgar Allen Poe poem. The Emptiness was well received by many who took the time to dive into the story and denounced by countless critics. As The Emptiness was my 2010 album of the year, A Place Where the Sun Is Silent had a lot to live up to in my eyes.
Alesana's Epitaph debut has 16 tracks yielding over an hour of listening. This, in itself, gave me optimism before I even pressed play. As I see it, longevity is creativity, and as far as that goes, Alesana's got it. The Emptiness gave fans a good first look at what the band's idea of a modern day rock opera could be. A Place Where the Sun Is Silent showed that they could polish that idea both sonically and creatively.
The progress in sound between the band's major releases is impresses to say the least. While The Emptiness was intended to be frantic and unkempt, it also showed a huge development from the immature sound Where Myth Fades to Legend brought about. In the case of the latest release, the amount of refinement is imposing.
While the trademark screams of Dennis Lee are still predominantly prevalent and unchanged, the clean vocals of Shawn Milke seem more subdued than usual. While still powerful and melodic, they lack the shrillness that has become customary. This is on the production end of things however, Shawn is by no means holding back.
Musically, Alesana has taken enormous strides. A Place Where the Sun Is Silent features shrieking guitars, classical piano, orchestral interludes, and pop washed melodies. Moreover, the use of choir, brass, strings, and spoken word is a true testament to the talent this band holds. They've, again, created a true opera, changing moods with sound. There are countless elements to the album that put it far above similar releases.
Pop tracks such as "A Forbidden Dance", "Lullaby of the Crucified", and "A Guilded Masquerade" provide plenty of catchy hooks. If it's heavy you want, "Circle VII: Sins Of The Lion" or "The Fiend" will satisfy. Of course, in true Alesana Style, there are a few piano heavy tracks that provide a marvelous contrast periodically throughout, "Vestige" being the preeminent of those. The variation allows for the gratification of a vast array of listeners.
If Alesana is known for one thing, it's their ability to tell a story. A Place Where the Sun Is Silent follows a story inspired by Dante's Inferno. Shawn Milke, an English major, has always had a way with taking the story I hated in high school and adapting fragments of that story into melodic masterpieces that I just can't get enough of.
While I enjoy their spin on the Divine Comedy, it just doesn't compare to The Emptiness.  The story that accompanied their last record had me enchanted. A Place Where the Sun Is Silent falls just short. Perhaps that will change when I get my hands on the booklet and the full narrative, but until then, it's just below the bar they set in 2010.
The thing about Alesana that I enjoy so much is the depth that they bring to every aspect of their music and the constant improvement and commitment that can't be paralleled by any other band that you would normally find them on tour with. A Place Where the Sun Is Silent is a solid release with major improvements in the music and composition. I favorably recommend A Place Where the Sun Is Silent and all of Alesana's music. Look past their emo exteriors and dig into the mystery these boys create.
Score: 8.5/10