Review: Blaqk Audio - 'Bright Black Heaven'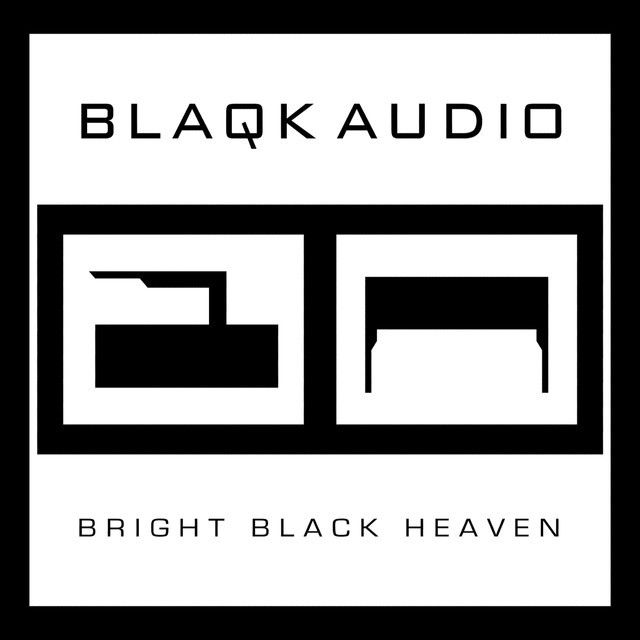 This review was originally published on Under The Gun Review.
---
Artist: Blaqk Audio
Album: Bright Black Heaven
Genre: Electronic
Label: Big Death / Superball Music
It has been a long wait for a new Blaqk Audio record. The duo's debut album, CexCells, made its way into the world in 2007. It wasn't long after that talks about a follow up record were taking place. These talks and rumors were followed by demos and unofficial singles, sending their cult fan base into a frenzy with each one, myself included.
I often think about what it is that I enjoy about the electronic music they make and I have no true answer. I suppose it's residual attachment from the Myspace music hay-days. The Medic Droid was an addiction of mine for some time and Blaqk Audio followed just after their disbandment. I've been a fan of the AFI offshoot ever since.
The band's second offering, Bright Black Heaven, is all that I could have wanted. It's uplifting, upbeat, and unrelenting. The production is top-notch, which is a welcome fact after several years of so-so demos. This isn't your younger brother's bedroom synth project.
Davey Havoc's vocals are just as darkly anthemic as you'd expect. Puget's compositions are '80s dance reincarnations with a hefty blend of '00s techno. The combination of these two elements deliver an exciting experience unparalleled by any electronic act currently active. There are no cheap tricks to be found on the record. No massive bass drops, dubstep breakdowns, or drum patterned scream samples. It's straightforward dance music with Havoc's lyrics floating ominously overtop.
Some of the album's highlights exemplify those qualities to a T. The album's opener, "Cold War" is a soaring welcome that transitions into big breaks like the ones found in "Faith Healer" and "Deconstructing Gods." you can't help but bob your head with "Everybody's Friends" either. It's physically impossible.
'80s mom friendly tunes include "With Your Arms Wide Open" and "Bon Voyeurs." The biggest song atmospherically is "Bliss" while "The Witness" may possibly incite a revolution. Both hold together the midsection of the album while the end is taken home by dance number "Say Red" and pre-release favorite "Ill-lit Ships." The latter of those two being one of the album's strongest lyrically and audibly. Overall, Bright Black Heaven is very well constructed.
Anyone who is into electronic pop or dance music will likely like this album. Anyone who loves AFI might like this album. Anyone who doesn't like either of those things won't like this album. I liked it, and will listen to it often, occasionally when drifting off to sleep. Bright Black Heaven is a dream that I don't want to wake up from anytime soon.
Score: 8/10