Review: Daniel Rinaldi - 'Self Titled' EP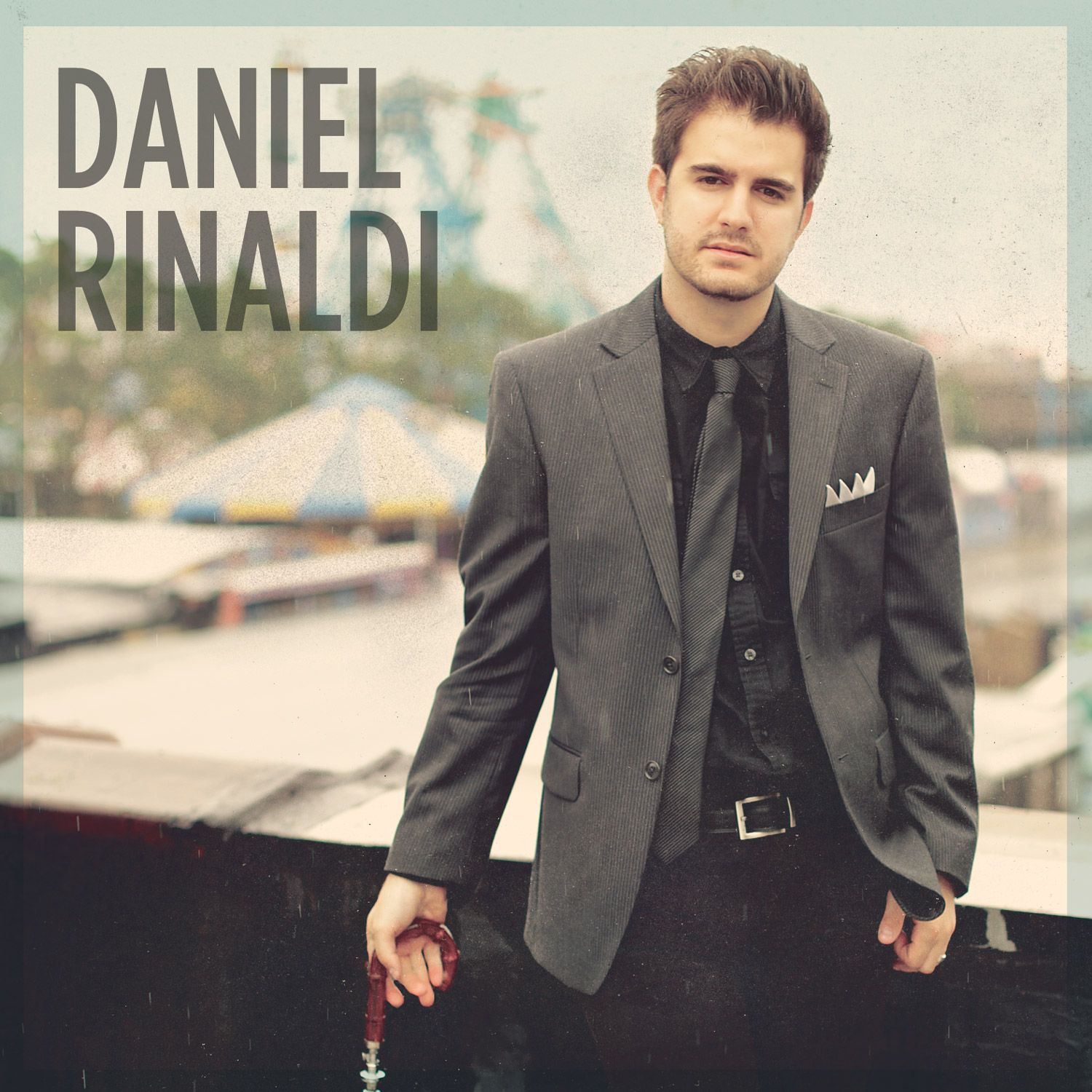 This review was originally published by Under The Gun Review.
---
Artist: Daniel Rinaldi
Album: Self Titled EP
Genre: Pop
Label: Unsigned
I'm a sucker for pop music. Those who know me well know that this is no secret. To me, there is absolutely nothing better than a good toe-tapping tune with a catchy melody that refuses to leave. That being said, I'll alter my opening statement to clarify what I mean by "pop" music. By today's standards, pop music includes such dross as Ke$ha, Flo Rida, and even over-produced members of Glee. These radio monstrosities are not included in my definition or music library. This is trash.
The pop music I grew up with includes Matchbox 20, The Backstreet Boys, Jason Mraz,  Tal Bachman and the like. Good, old-fashioned 90's/00's pop rock. Those who, like me, listened to these artists in their early years and later picked up instruments of their own took to creating their own styles of popular music and thus bands like Parachute, Train, The Script, and The Cab were born.
Daniel Rinaldi is not much different in that respect. His debut self-titled EP is a powerhouse of pop and contains everything necessary to commandeer Clear Channel for some well rightful recognition. (now, say that 5 times fast.) Good, since you've got that memorized, dial up your radio station's number and request that Mr. Rinaldi be played while I continue with this review. Let's get to the goods…
In 2006, Dan Rinaldi joined the band Bedlight for Blue Eyes at just 18 years old. This led to the 2007 release of the band's second full-length album Life on Life's Terms (Spotify) which received positive reviews. The addition of Rinaldi sent the band in a completely different direction. Ditching the heavy rock sound for a far more poppy one. Rinaldi shown through, his vocals being the highlight of the record. After 3 years of touring with acts such as New Found Glory, Senses Fail, and The Receiving End of Sirens, Dan met up with Producer Adam Richman and smashed out some solo demos at The Bucket NYC. This led to the EP that is now prepared for its February 7th release.
The vocal work on the EP is a far cry from what was heard on his material with Bedlight. A lot of maturity has occurred in the 5 years bridging these two important points in this young man's life. The production is impeccable and deliberate. There are countless elements and melodies that bob and weave throughout each of the 5 tracks. The instrumentation is simple and driving, setting the vocals up for some heavy dynamics.
The lead in song "Keep on Dancing" begins acoustically and hooks you with some creeping guitar melodies and an upbeat rhythm that  leads to a sweetly sung verse. It's a song of professed dedication to a significant other and has a magnetic quality to it that captures the ear and refuses to let go. It's best to just give in and bob your head at this point. Rinaldi leads of his EP with some brawny displays of vocal prowess.
"Hurts Like Hell" immediately begins to build with several interwinding instrumental melodies that pave the way for a powerful blast of vocals that kick off this dignified anthem of desperation and aguish. Rinaldi has a indisputable ear for counter melodies that cover the entirety of the album, this song is no exception. Go ahead, sing along.
The first preview off of the EP was "One on One" which is easily the most solid song on it. Radio ready, this soaring single is sweet and engaging. The double tracked vocals fill the space left open by the piano and hi-end rhythm section. If you don't fall in love with Rinaldi's work at this point, there is really no reason you should be 600 words deep into this piece. The kid is good. You'd better believe it.
"Out of Control" is the most fun you can possibly have while listening to an incredibly sad and problem-aware song. The accents of this song are put in the off-beat, instilling a care-free reggae feel, while in fact the lyrics are calling for care. Mindfulness is the theme here and it is expertly delivered with some brass in tow. Track 4 is a strong one.
The EP rounds itself out with my personal favorite, "Shut Up." This song is terrifically upbeat and bright. In fact, my foot is tapping so violently right now, it's becoming difficult to write. The lyrics are sure and stylish, and delivered with a hesitant resolve. He's got something to say, that's for sure, but he's doing his best to hold his tongue. This song perfectly ends a perfect EP with some definitive flair.
Daniel Rinaldi's debut is a strong one. Pop lovers the world over will enjoy the Michael Bublé-esque qualities to both the vocal and instrumental facets of production and the lyrical aspects to boot. I'd recommend this record to fans of Train, The Script, Boyce Avenue, or pop music in general. Try as I might, I couldn't find anything worth docking any points. The production is perfect, the vocals are top notch, and the music is catchy as hell. This is a special EP. Don't miss out.
Buy it here on February 7th (iTunes)
Score: 9/10