Review: Fall Out Boy - "My Songs Know What You Did In The Dark"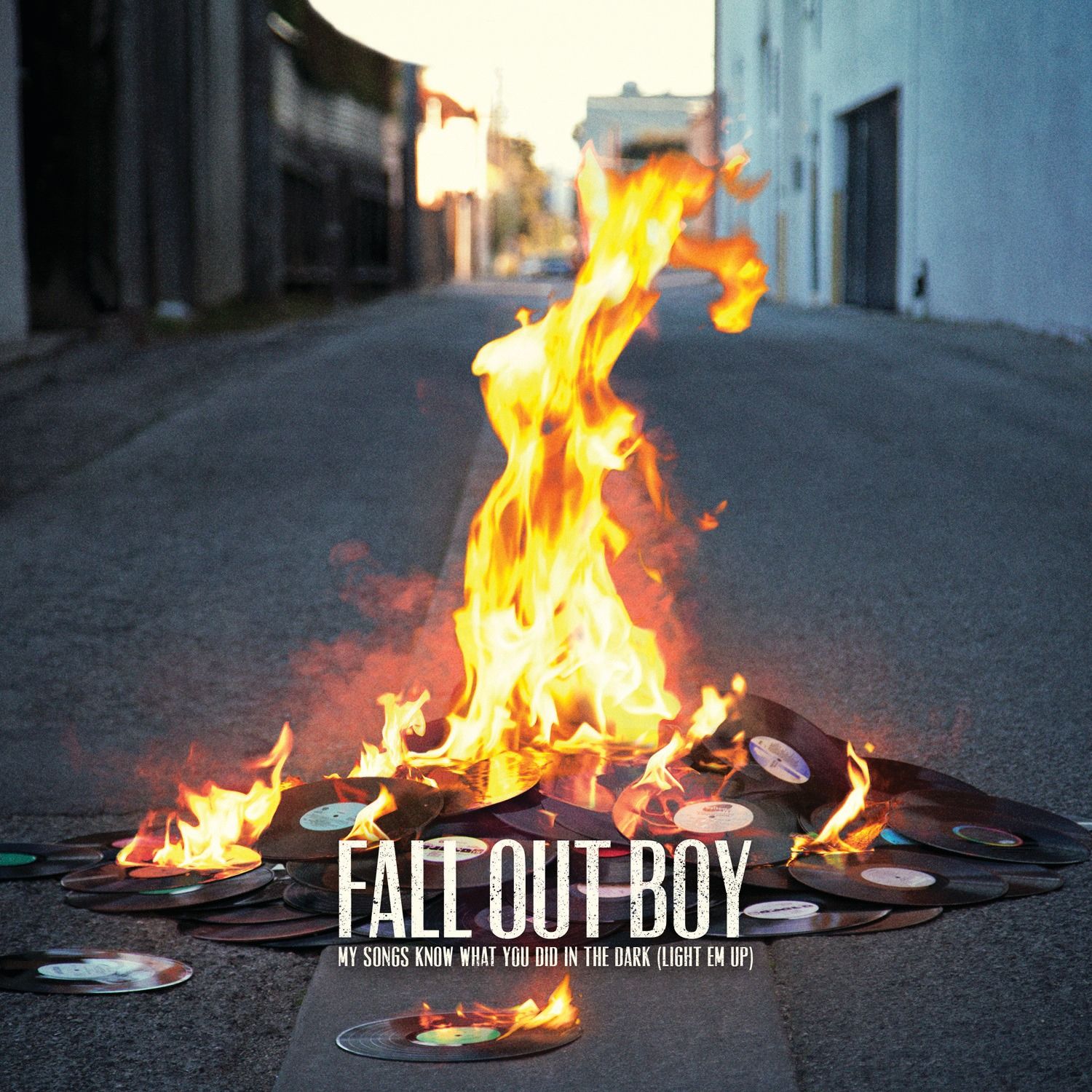 This review was originally published on Under The Gun Review.
---
Yesterday, one of the most influential bands in my life made a huge return to music after a 4 year hiatus. Fall Out Boy came back, sending my Internet world into a complete frenzy.
The song, "My Songs Know What You Did In The Dark," wasn't completely new to me. Some time ago, I ran across a demo of this very song that was worlds different from what the world heard yesterday.
Guessing that a single was soon on its way, I knew that it when it came, it would be exciting and there was no way in hell I wouldn't love it, simply because it's new and it's Fall Out Boy. Foreseeing this, I listened with apprehension. My initial thoughts:
When Infinity on High was released, the lead single was "This Ain't A Scene, It's an Arms Race." When Folie à Deux came around, "I Don't Care" was the first we got to hear. Like these, "My Songs…" is a great lead single, but unlike those prior, I think it lacks any real meat.
There are two decently written verses chock-full of welcomed bitterness and a super repetitive chorus that will no doubt be used to promote any number of movies or video games in the coming months. "Light em up!" Pop chorus aside, the music backing the track is what I really found contention with.
The production is fantastic and I'm more than thrilled that Butch Walker is working the boards on this one. He and Patrick Stump are high atop my list of pop music heroes. With this song, however, I can't help but think the drums could be smaller, guitar more prevalent, and the introductory vocal sample beaten with a stick.
If this song fits anywhere in the Fall Out Boy catalog as we currently know it, it's somewhere in between Infinity on High and Patrick Stump's under-appreciated Soul Punk. It's nothing we've heard Fall Out Boy do thus far, but a hint at what we should expect from here-on-out. The music video that accompanied the single and the promotional photos for the release do their best to justify the new sound. The band members burning their old records is representative of moving forward and being held captive by rapper 2 Chainz is a clear indicator that what we're to hear on the new record will be a major departure from what we've received from the band in the past, an escape from expectation.
Perhaps I'm still nostalgic for what Fall Out Boy was. It's been a long hiatus and I'm still not used to saying Fall Out Boy *is,* rather than *was.* I'm coming around to it though, and I'm truly excited for what's to come with Save Rock and Roll. "My Songs Know What You Did In The Dark" is good, not fantastic. I patiently wait for May 7th.