Review: FM Static - 'My Brain Says Stop, But My Heart Says Go!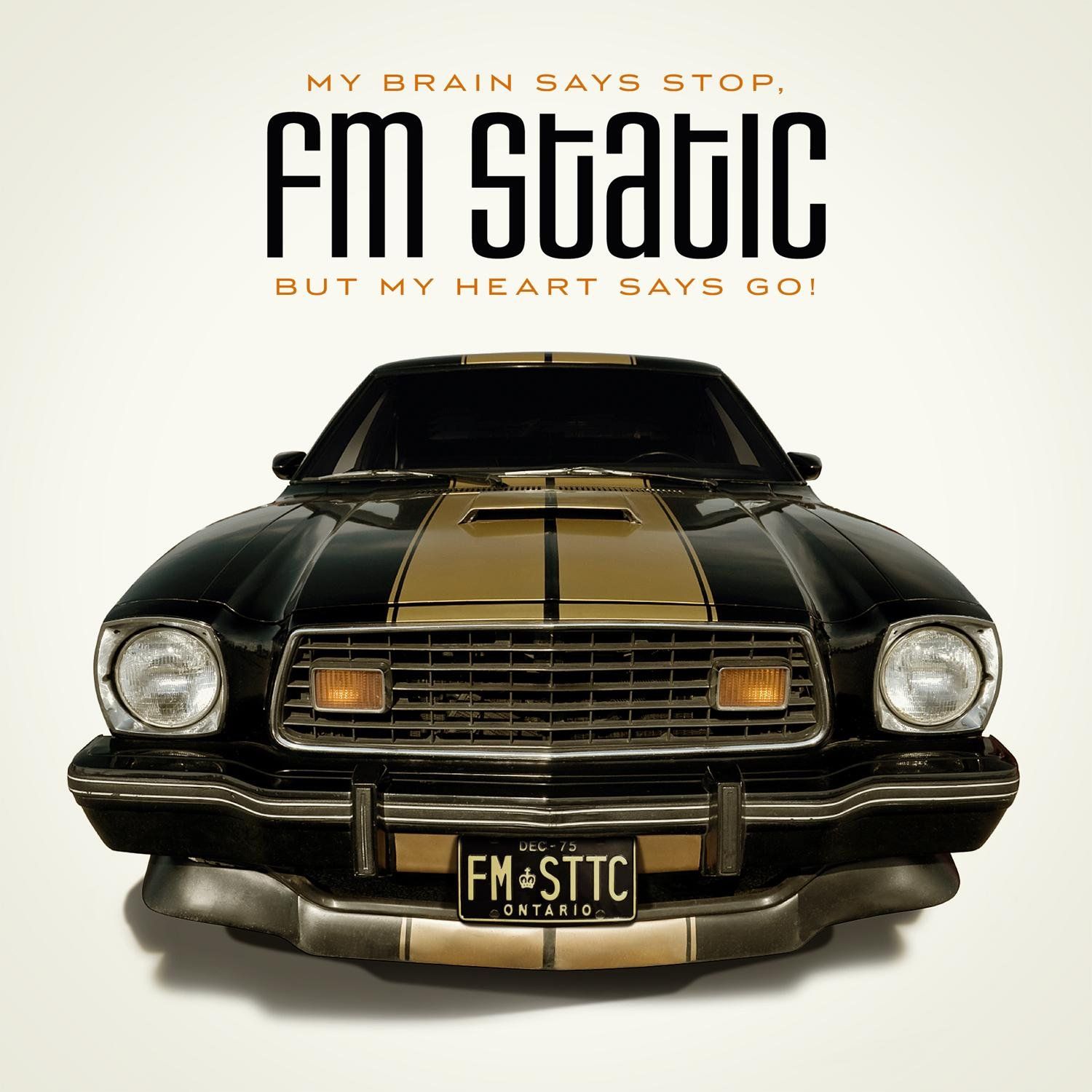 This review was originally published by Under The Gun Review
---
Artist: FM Static
Album: My Brain Says Stop, But My Heart Says Go!
Genre: Pop Punk/ Christian Rock
Label: Tooth & Nail
My Brain Says Stop, But My Heart Says Go! is the fourth studio record from the Toronto natives that make up FM Static. The album was released on April 5th and reached 58th on the iTunes charts. FM Static started as the side project of Thousand Foot Krutch lead vocalist Trevor McNevan in 2003.
Following the success of their third studio album, Dear Diary, FM Static has released their fourth and highly anticipated album with relative success. I, myself, was not previously a FM Static fan. However, in my middle school days, I was a fan of McNevan's other group, Thousand Foot Krutch. When listening to My Brain Says Stop, But My Heart Says Go!, I recognized a familiar voice, but couldn't exactly put it to a name. My first thought was, "Boy, this sounds like TFK." After listening through the album several times, I decided to do some research on the bands background. Confirming my hunch, I found the origin of the project to be of McNevan and TFK drummer Steve Augustine.
The album itself is fairly solid. The instrumentals are what you would expect from a pop punk group. Plenty of claps and quirky synthetic sounds (and cowbell in the title track) can be found throughout. If you've heard TFK or FM Static in the past, you'll be comfortable with the vocals. If not, you may be wondering if Chad Kroeger of Nickelback switched genre's. In fact, the back end of this album reminded me a lot of Nickelback material. For some, that is likely ok. For others, like myself, that is quite the opposite. FM Static's song "Black Tattoo" is a Nickelback song. If you have listened to pop radio in the past 2 years, you have heard it via "Gotta Be Somebody."
Despite a few similarities between the two Canadian rock groups, FM Static has a few gems hidden amongst the record's general mediocrity. The title track (and first single) is a great introduction the album, it's fun and energetic and leads seamlessly into a cheerleader's favorite, "F.M.S.T.A.T.I.C." Following the claps and cheers of its preceding track, "(Hey) I Want It" is another poppy number sure to get your leg shaking and feet tapping. The record takes a break from the energy and slows down with "Lost in You", a romantically inclined song. The slow-down doesn't last long, however. It picks back up with "U Don't Know Me Like That".
My favorite track is "Cinnamon & Lipstick", it isn't over done, it's a laid back classic song of youth in love and relationships that just didn't pan out as planned. If anything, I would suggest buying this track.
From that point on, the album takes a turn for the worse. "Black Tattoo", "Breaking Me Again", and "Inside Out" sound like Nickelback b-sides and "Last Train Home" (the second single) is ultimately boring.
I would recommend My Brain Says Stop, But My Heart Says Go! to fans of Thousand Foot Krutch, Family Force 5, and Nickelback. That being said, I did some toe tapping and singing along to a few tracks. A semi-solid effort from FM Static.
Score: 6/10