Review: Go Radio - 'Close The Distance'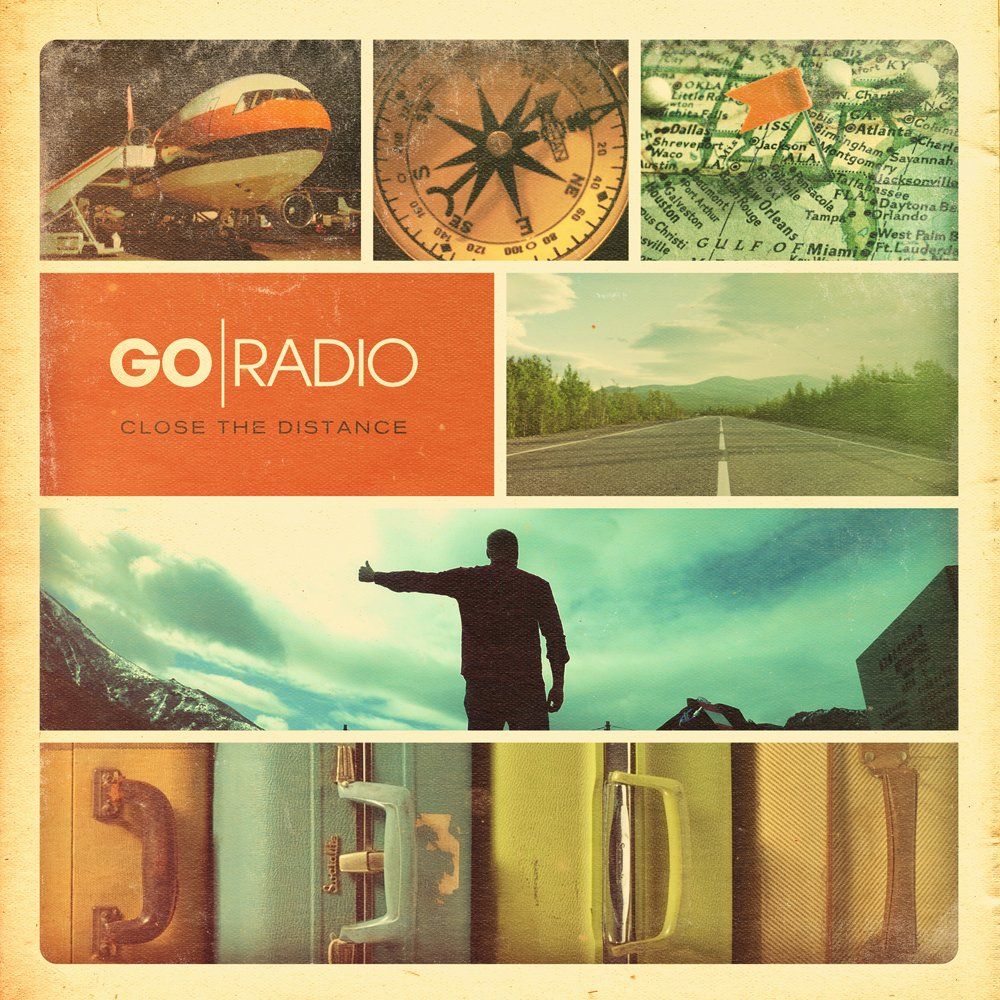 This review was originally published by Under The Gun Review.
---
Artist: Go Radio
Album: Close The Distance
Genre: Power-pop/piano rock
Label: Fearless Records
In 2007, I was introduced to the velvet voice of Jason Lancaster by way of A Lesson In Romantics, the debut full length of his band Mayday Parade. This album quickly became a staple in my library. Anticipating a follow up record, I purchased Anywhere But Here with enthusiasm and excitement. In 2009, I wasn't very up-to-date on news. As you can already guess, I was pretty shocked and disappointed to discover Lancaster wasn't on the new record. Playing catch up, I sought out some information on the split and what Jason was doing now. That's when I found the Myspace for Go Radio. I let out a sigh, not because Myspace, but because Go Radio. Thank goodness for Go Radio.
I enjoyed their first 2 EPs. but craved a full length record. Cue, Lucky Street. To say I was underwhelmed with that album was an understatement.
Don't get me wrong, I listened to it quite a bit, but let's be real. It was pretty soft. If you were expecting anything different from Close the Distance, you might be let down. In fact, Go Radio's upcoming effort is even softer. My thoughts…
It started off nicely. "I Won't Lie" is classic Lancaster. It's poppy, groovy, and full of big vocal lifts. The chorus has me falling in love, but I held fast to my objectivity as I skipped to track two, "Baltimore."
Oh, a ballad. Ok. I would have kicked into a bigger song here, but it's fine. Baltimore is cute and unassuming and chock-full of those romantic themes that Lancaster has claimed as trademark over the past 5 years. Still, I'm holding out for something bigger. I got that with "Collide." The repeated guitar rift and driving drums gave the record a much-needed lift.
"Go To Hell" is a perfect single. It has everything a Go Radio fan could want. You've got the poetic ballad that leads right into an angsty chorus bolstered by some big vocals. While this one will likely provide an average listener several listens, I can't say the same for the middle of the record. "Lost and Found" and the title track are incredibly familiar and slightly boring.
After finding the midsection just average, I found myself greeted by the big piano ballad of the record, "What if You Don't." You knew there would be one right? At this point, I'm thinking "why aren't there more synonyms for the word 'ballad'?" That thought was snatched from my head as the final piano key was struck and "Things I Don't See" kicked in. This is my favorite song on the record. The chorus is huge and easy to pick up on. So much so, I was singing along on my second run through.
"The Ending" was deceiving. I've been so undecided on this album so far that I was sort of hoping this would actually be the last song. It wasn't that, but it did make me forget the song I was listening to with the opening line. "Do you ever feel that you can't wake up?" I'm not lying or kidding when I say that every time this song begins, my mind goes straight to Katy Perry's "Firework." Skip.
Only 2 songs away from completion, Close The Distance was in dire need of something special to keep me interested. "Close the Distance" wasn't that something special, again, the introduction sounded recycled. Call me crazy, but I swear those are the chords from "California Gurls." Jason's Katy Perry crush aside, the song is a snore with few redeeming moments. That only leaves "Hear Me Out" and if I know Go Radio like I think I do, we'll be finishing this review with little enthusiasm.
Yep, we have another ballad. I can't say that I was surprised, just a little disappointed. Look, I know that Go Radio's biggest hits have been slow songs, but that doesn't mean that all of their slow songs are hits. If that were true, Close The Distance would go platinum. It won't. Previewers will be too sleepy to buy it. It's that slow.
Without any big builds or climaxes, Close The Distance goes down as another album I'll maybe listen to again someday if I'm really sad or tired. If you're looking for something fresh, skip this. If you're ok with what you've had before with Lucky Street, get this one too. They go together nicely.
Score: 5.5/10