Review: In Fear And Faith - 'Symphonies' EP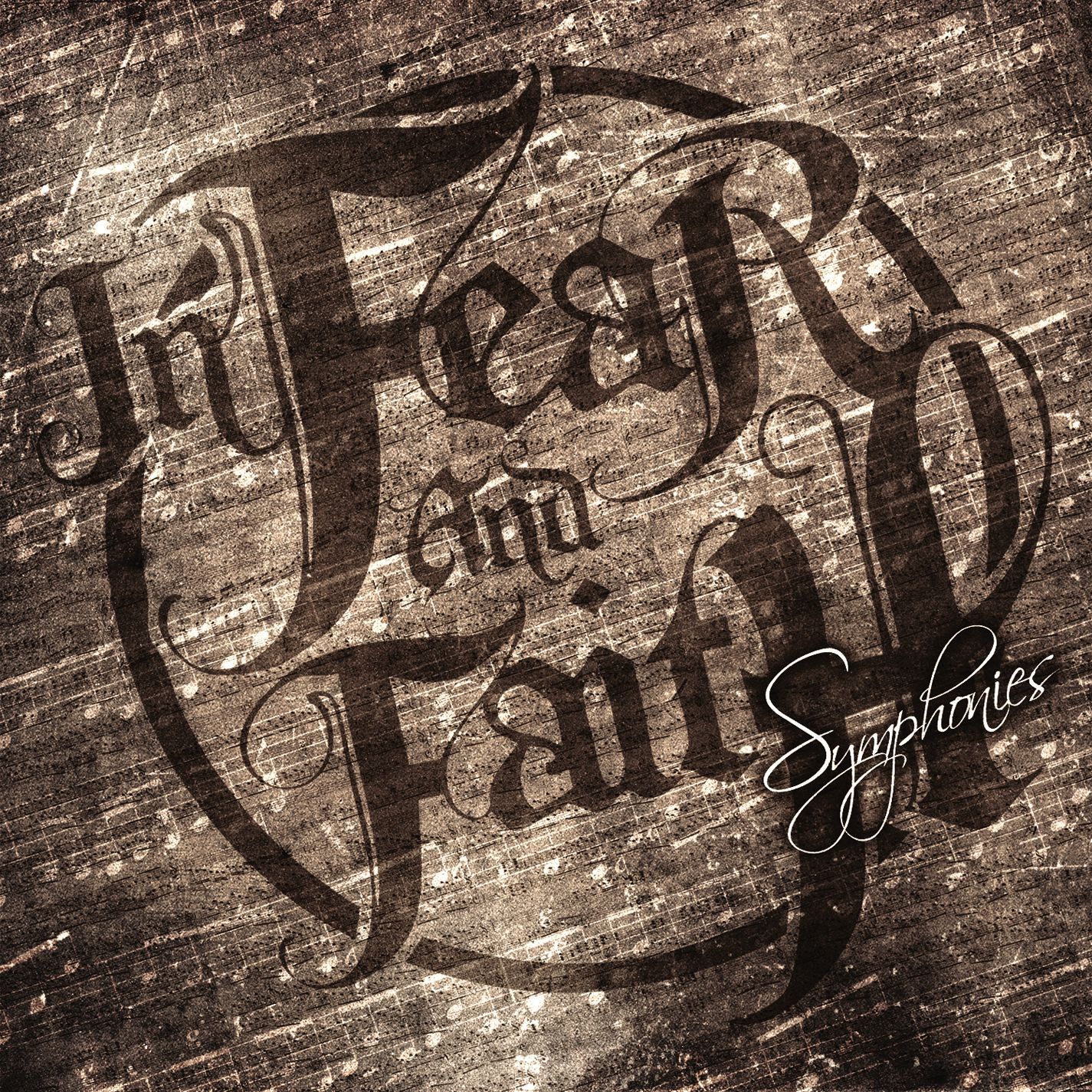 This review was originally published by Under The Gun Review
---
Artist: In Fear And Faith
Album: Symphonies EP
Genre: Rock/Orchestral
Label: Rise
Symphonies is the second EP and fourth release from the San Diego band In Fear and Faith. Typically producing hardcore music utilizing both screams and clean vocals, In Fear and Faith have quickly made a name for themselves in the music scene. Within the past year, the band has completed the 2010 Vans Warped Tour, the Band of Brothers Tour, and the This Is a Family Tour. In addition to extensive touring, the band has gone through several line-up changes. Unclean vocalist Cody Anderson left the band in a huff due to personal reasons, leaving the band one-screamer short for tour. Bryan Zimmerman (ex Sky Eats Airplane took the role for the tour. After a few more member adjustments, the band settled on a lineup and began producing the Symphonies EP.
The EP is seven tracks in length and runs about 25 minutes. Overall I would say that the EP is creative and refreshing. I grow quite tired of reviewing albums that sound precisely like the one before it. I only have so many ways to say essentially the same thing. In this case, however, I don't think I could use any of those overused lines. Symphonies is a masterpiece. Under the creative direction of Ramin Niroomand, In Fear and Faith have produced something that should be taken very seriously by other musicians in their genre.
The EP features vocals from four lead singers in well-known bands. Nick Martin and Craig Owens from Destroy Rebuild Until God Shows, Caleb Shomo of Attack Attack! and former band mate Tyler "Telle" Smith of The Word Alive. Some may view the use of these big names as a grab for sales. False. If you know anything about In Fear and Faith or Ramin Niroomand, it's that they love to creative music. Utilizing the talents of their friends is merely a gesture of gratitude and in my opinion, makes a great EP.
Nick Martin's scream, whether in D.R.U.G.S., Underminded or Symphonies, has always given me the chills. It's raw, it's powerful, and it's perfect. Telle of course shines through, as usual. It doesn't matter what band he is in, his vocal abilities are recognized and continuously praised. Both clean and unclean, he can make any track sound outstanding. Attack Attack! has never been my favorite band, but I won't deny the talents of Caleb Shomo. A worthy addition to Symphonies, Caleb adds some power to "The Solitary Life." Lastly, there is the infamous Craig Owens. Craig has caused fan girls to scream, fan guys to attempt his scream, and of course lots of drama. Drama is not what Symphonies is about, however. It is about the music and the musicians, and Craig Owens is one of my personal favorites. He comes into the track softly and slowly gains some power to finish his part with some intensity. Just as it was in InFaF's first release, this track is a highlight.
The album not only showcases the vocal prowess of some of the music scene's biggest names, but it also highlights the talent and creativity of the band itself. The EP is comprised of symphonic renditions of previously recorded songs. The songs take on a completely new feeling with the added piano and strings. In several cases, I didn't even recognize some of my favorite songs with the new tempo and innovative instrumentals.
If you aren't familiar with the work of Ramin Niroomand, please check out the YouTube Channel of In Fear and Faith. Here, Ramin posts the piano solo's that are featured within the EP. He is positively phenomenal and has easily earned my vote for Artist of the Year. He is a pure talent, as you will find evident in his videos.
I highly recommend the purchase of the Symphonies EP. It is inventive, well produced, and a great listen. For the piano players reading this review, I highly commend you to buy the Symphonies Piano Solo book as well. It contains solo sheet music for the entire EP and recorded solo versions of each track are available. Ramin put a lot of work into this project and I think it is a fantastic addition to the album. Preorders will be signed, digital copies will be immediately emailed, and two piano solo songs will be added as well. This is a one of a kind offer. /sales pitch
Score: 9/10