Review: Jason Mraz - 'Love Is A Four Letter Word'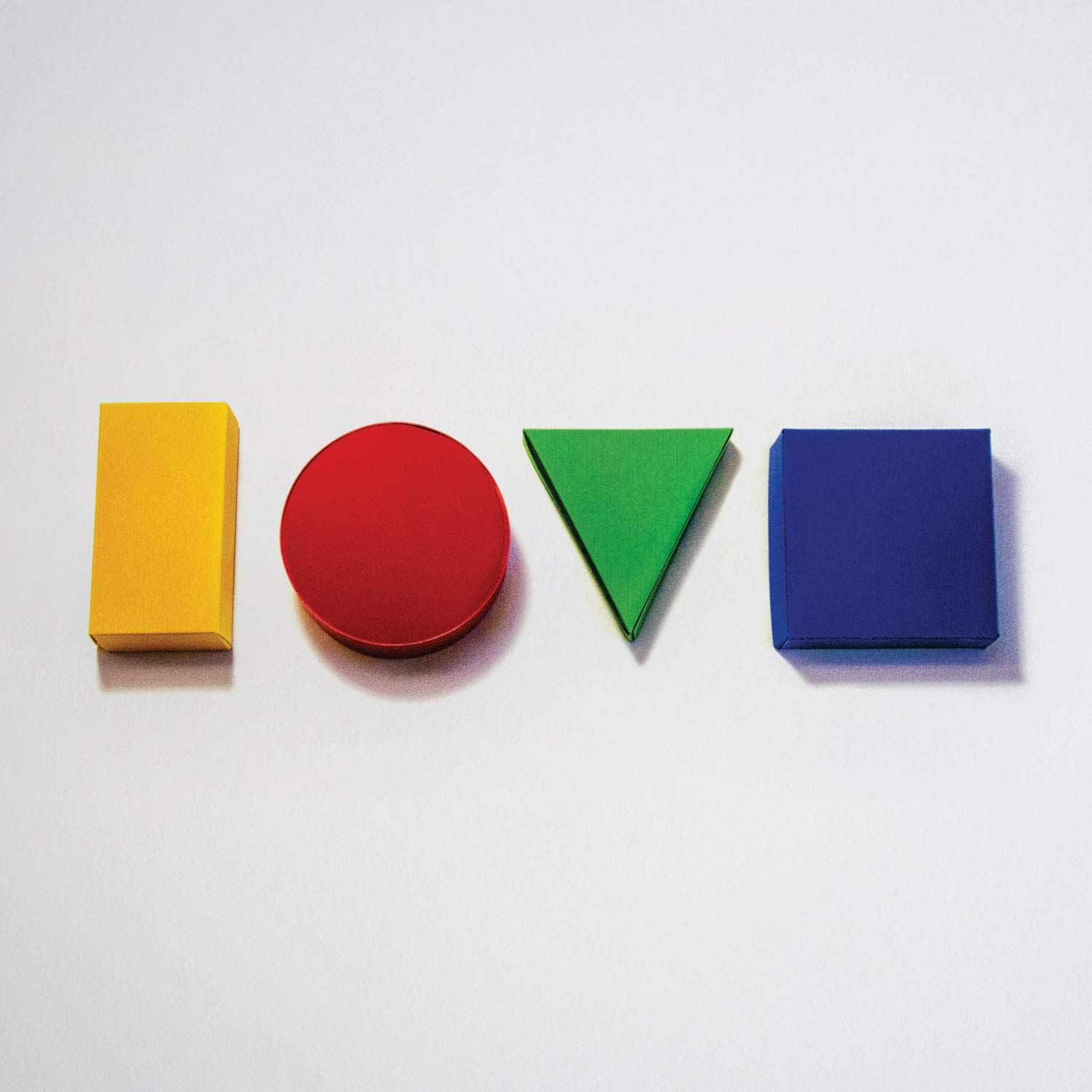 This review was originally published by Under The Gun Review.
---
Artist: Jason Mraz
Album: Love Is A Four Letter Word
Genre: Pop/ Soft Rock
Label: Atlantic Records

It's been 10 years since Mechanicsville native, Jason Mraz released his breakout album Waiting for my Rocket to Come. That marks a decade of "Jason Mraz" being the answer to the oh-so-common question "Who is your favorite musician?" Since the tender age of 9, I have claimed Jason Mraz as my champion of pop radio and he has kept that title up through his 2008 success We Sing. We Dance. We Steal Things. This month, Mraz released his fourth studio album Love Is A Four Letter Word and to be quite honest, I didn't take to it well upon a first listen.
When I received my copy of the record, my anticipation had finally peaked. When I pulled up my media player, it inched just a bit higher. After hitting play, I was greeted with something familiar. The lead off track was "The Freedom Song," a cover. Originally by Luc and the Lovingtons, Jason took this reggae-pop jam around the world, singing with former child slaves and at freedom rally's in 3rd world countries. On the record, he added some horns and more pop-driven elements. While it wouldn't be my choice for the beginning of a new album, I can guess the reasoning behind the choice.
Song 2, however is one of the best on the record. "Living In The Moment" is a nice smooth jam about, well, you can guess. Full of catchy rhythms and pop mega-hooks, this was the first song that made me reconsider this record. You see, after a first listen, I was NOT convinced. The album as a whole is extremely "chill", matching the vibes Mraz has been giving off since acquiring a bunch of bucks from the mega hit "I'm Yours." Touring around the world with sandals and a fedora with a tummy full of veggie burger and tofu mellows out a guy, I guess.
That said, I'm not implying that the man has lost any amount of talent or style. He may not be the wizard  of ooh's and aah's and fa-la-la's, but he still has the ability to pen some fantastic pop classics. Perhaps the strongest and most covered song on the record is the almost whispered "I Won't Give Up," which warranted a few dozen plays once purchased from the iTunes store. Sure, the themes are a bit hippy-esque, but is that really a turnoff? At least the songs are sincere.
In addition to the soft pop-rock staples, there are some really cool tracks with a dash of soul tossed in as well. "5/6" is a prime example. The bass is welcomed. The majority of Love is still really smooth and well-humored. "Everything in Sound" is the anthem to any music lover, "Frank D. Fixer" is the best and only grandfather tribute song I've heard from a major label recording artist, and songs like "The World As I See It," "In Your Hands," and "93 Million Miles" are endearing and warmhearted. After all, the album is based on that four letter-word any protege of Barney Stinson fears hearing.
While Mraz may not be "all about the wordplay" anymore, he has shown that he can stay on the Clear Channel airwaves. For me? I think the singer played it safe. Each song has the ability to get some radio time, but there isn't anything in particular that stands apart from the rest. I love the record as a whole, but the signature styles that hooked me in the beginning are almost completely absent. With each record he releases, I find myself grasping to find new things to hold onto. Perhaps it's progression, or artistic growth, or any other cliche that can be tossed into a major artist review. I'm calling it conservative.
Score: 7.5/10