Review: John Mayer - 'Paper Doll'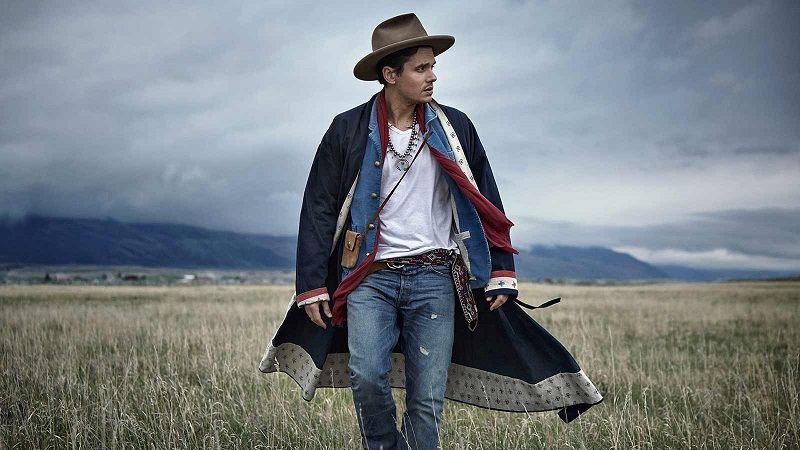 This review was originally published by Under The Gun Review.
---
Today, John Mayer did an odd thing. That is to say, John Mayer did something I didn't expect from him with a few elements that made it strange. See, after years of TMZ interactions, a failed television program featuring Dave Chappelle, and several unforgettable interviews, it seemed to me that John Mayer was settling down. Now I'm not so sure.
That's not simply due to the granuloma that stripped his ability to sing for nearly 2 years. No, I had it in my mind that JM was growing up. Leaving the childish comments and cheap media news-bits aside in trade for a more mature presence. By all observation, it appeared that he had done this. His interviews touched on a more serious subject matter, his street attire grew increasingly more stylish (and a bit more western), and his relationship with pop star Katy Perry stayed, for the most part, quiet and free of scandal.
With Born and Raised, John's music grew in maturity as well. As a more natural follow-up to Continuum, his 2012 release made a perfect companion for travelers and record enthusiasts alike. Rich in tone and content. The lyrical matter was deep and the musicianship was vast and all encompassing.
It's for these reasons and appearances that I'm rather disappointed with John Mayer's new single, "Paper Doll." As pretty as the song is (and it really is), I'm put off by the presentation of what's to be the first single from Paradise Valley, the album Mayer is looking to release on August 13, 2013. More akin to 2009's Battle Studies than Born and Raised, Mayer's new song is heavily rumored and very likely to be about former flame and co-write from the same album, Taylor Swift.
On Swift's album Speak Now, a song titled "Dear John" was widely discussed as a response to the end of the star couple's relationship. The song featured bitter lyrics like, "You paint me a blue sky and go back and turn it to rain." More recently, Swift pushed "22" on the air and into commercials for Diet Coke. Further leading speculators to believe that "Paper Doll" lyrics, "You're like 22 girls in one, and none of them know what they're running from." and "And if those angel wings don't fly, someone's gonna paint you another sky" are allusions to Swift's songwriting; a proper response to "Dear John" even.
Now a diss track, it is not. Rather a sweet goodbye laced with understanding. Possibly of the age difference between the two, possibly not. I'm not one to speculate on celebrity relationships. It is, however quite obvious that the song is about Ms. Swift and the media is loving it. Having spent a considerable amount of time with Ms. Perry, it seems odd to them that Mayer is still hung up on the younger and more blonde of his two most recent flames. It's for this reason that I feel conflicted about the song. Is this a callback to the cheap media news-bits Mayer was once so well known for? Has his returning voice brought with it his incessant need for attention? It seems unlikely and I won't base a person's personality completely on one song. However, I feel a bit jarred. Caught in a space where I long for the nostalgic, humorous, and strong-willed idol John Mayer was in his Playboy days, yet yearn for the beautiful and mature music I found on his latest record.
The music video that accompanied the "Paper Doll" was a whimsical viral grab. I'm not familiar with Joanna Rohrback or her "Prancercising," but I do know that the lyric video featuring her is a far cry from those shot over miles of desert road released for Born and Raised. This call again leads me to question the direction Mayer intends to continue in with his career.
"Paper Doll" is a gorgeous and simple song. I'm in love with it and I'm enthusiastically looking forward to Paradise Valley. My judgement lies not with the song itself, but rather the future of the artist who as always seemed to surprise me.