Review: Let's Get It - 'Masters Of The Universe'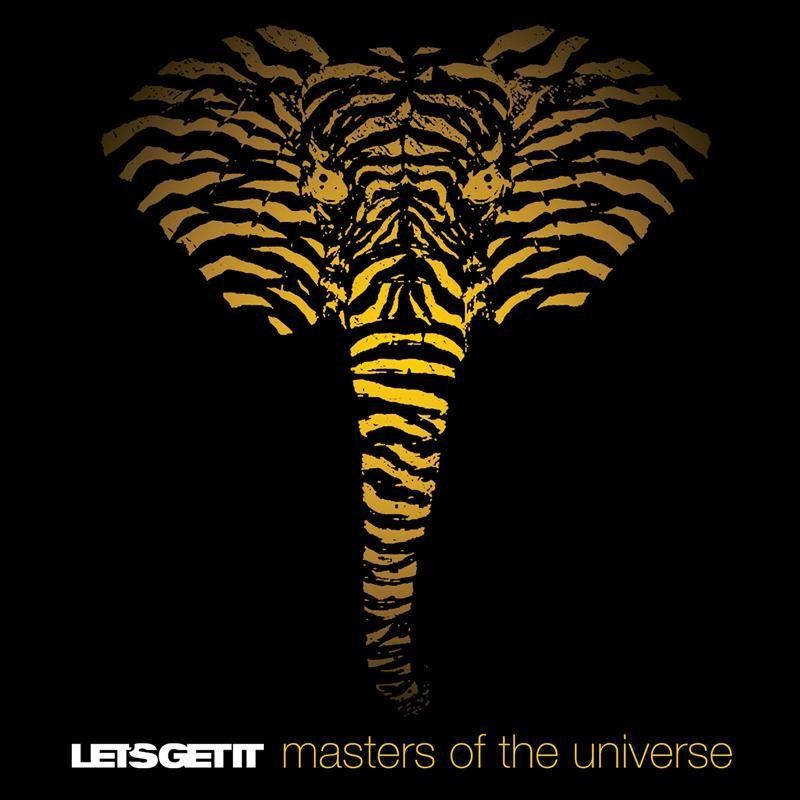 This review was originally published by Under The Gun Review.
---
Artist: Let's Get It
Album: Masters of the Universe
Genre: Power-pop/Dance
Label: Fearless Records
In the first track of Masters of the Universe Joe sings, "We wrote these songs for you to write your bad reviews. All we do is try." Try they did, they worked hard to get where they are. But hard work rarely pays off and often goes unrewarded. I want to say upfront that this isn't going to be a bad review. It'll be positive one. With this record turning out the way it did, they deserve it.
Let's Get It has come a long way from the Dayton, Ohio band they once were. After gathering a large following online, through Myspace and Purevolume, the band was quickly picked up by Fearless Records who placed them in the studio with the infamous Joey Sturgis (The Devil Wears Prada, Attack Attack!, Miss May I, I See Stars, etc.) to record their Digital Spaces EP. The band has recently followed up with Masters of the Universe, a 14 track blend of Pop, Rock, Hip-Hop, and Dance elements. Simply put, it's catchy as all get out. Unless you're some hardcore metal junky or cowboy, you're going to love this record.
In today's music scene there is a definite rise in acts springing from online outlets. Kids anywhere can record with Garage Band and upload in a matter of minutes. Other kids click, they listen, if they like it, they "like it", and a viral star is born. The use of electronic instruments is also becoming extremely prevalent. Samples, synth piano's, and computer software programs are replacing traditional instruments (in pop music at least). I'm honestly getting sort of tired of this. Look, Owl City, The Ready Set, and 3Oh!3 are great, but how many bands are popping up that sound exactly like them? I don't want this review to take a negative turn so I'll get to my point. With all of the imitators and sound-a-likes, It's refreshing to find Let's Get It emerging from the crowd.
Let's Get It may not be Masters of the Universe, but they are masters at what they do. They have a way of implanting everything that makes a pop artist successful and twisting it into their own style. I grew up listening to a lot of different styles of music. Most of this was made up of what my parents found appealing. At a certain age, however, I began free thinking and I was able to decide what I liked. So, I decided boy bands were my thing. Backstreet Boys, N*SYNC, and 98′ were my groups of choice. I can definitely hear that style in Let's Get It's music. They also add that hip-hop, radio pop sound that could easily sky rocket them into mainstream popularity. These Ohio boys are smart and talented, they have every tool needed for success. Masters of the Universe is a perfect example of those tools being used the right way.
From my point of view, the standout tracks are "Eyes Open", "Audacity of Dope", "We Don't Care", and "Fade Out" but the entire record is solid. There isn't one song that I want to skip when listening through. If you're at a party, in the shower, or driving your sister to the mall, this record is sure to get you singing (much to the chagrin of my poor sister.) Pick up Masters of the Universe today at your local record store or on iTunes!
Score: 8.8/10