Review: Mansions - 'Doom Loop'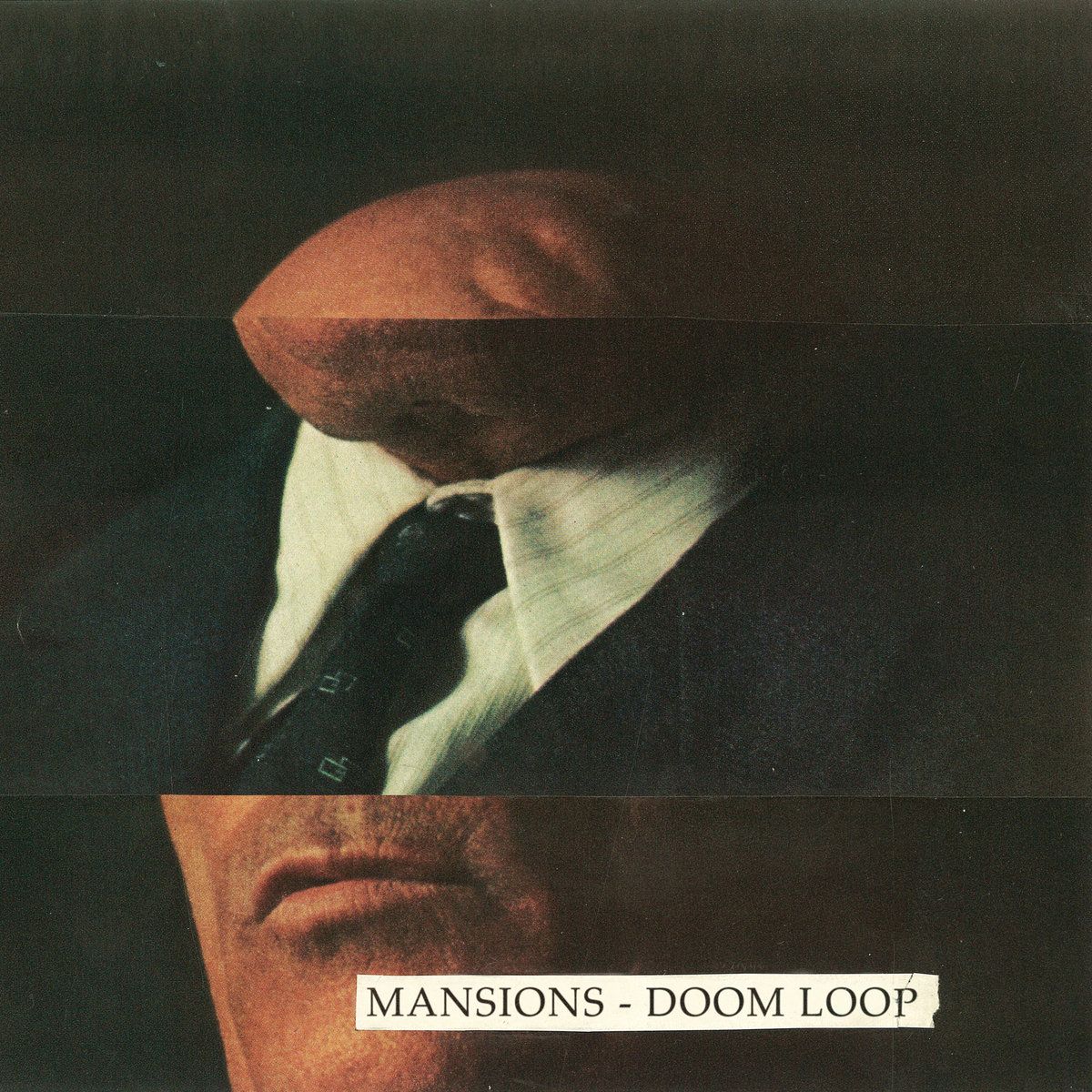 This review was originally published by Under The Gun Review.
---
Artist: Mansions
Album: Doom Loop
Label: Clifton Motel
Genre: Crunchy Alternative Rock
When I love a record as much as I loved Mansions' Dig Up The Dead, I feel it's important to offer full disclosure before talking about its successor. That album hit me hard. Real hard. Christopher Browder is a songwriting savant. I'd even venture to say Dig Up The Dead was a masterpiece of emo if I subscribed to genre labeling and had any real education on the history of emo. Since I don't, I'll just preface this review saying that it was really great and it attached an unfortunate stigma of expectation to any record following it.
With that out of the way, let's chat about Doom Loop.
Where DUTD was ambient and crunchy, Doom Loop is more crunchy. From track one, Mansions provide the grit you want when sanding down a hardwood desk in your garage. "Climbers," the lead track on the album gives you some of that sandpapery goodness right off the bat. Great single, must listen.
Throughout the record, you'll find that there are several recurring themes washing in and out of tracks. There are several that evoke a burnt-out vibe and some internal conflicts concerning life and loves. "Climbers" and "If You're Leaving" address such fears with lines like "I've got nothing left to prove. No, I'm too tired to be the nice guy," "I toss and I turn like white ash in the air," and "I just feel so half-alive." While "The Economist" addresses it. "And if I go away, can I ever go back, can I ever turn back? No." A fantastic bridge accompanies this track. Finally, "100 Degrees" gets past it. "I know some days shit gets so heavy, but I won't sing that song no more."
Now, Browder isn't the least ambiguous writer there is, but it's evident that he's had some things to work through with his position in life and where he's to go from here. This sense of directionlessness is a more relatable concept than most. One that any creative individual will wrestle with at more than one point in their career. Is what I'm doing worth it? Can I be happy doing this forever? Am I even happy doing it now? Good questions make good songs. "The Economist" is one of Mansions' best.
In comparison to its predecessors, Doom Loop is a cool autumn day with a hint of blue skies peering through. The dark clouds and bruises of past experiences have faded away, leaving a wiser and more experienced entity. Everything screams "I'm done taking life's shit. I'm in control now." Songs like "La Dentista" touches on dishonesty while "Two Suits" brings up the elephant in the room, put there by a person hiding behind an honest facade. A brutal call-out. Nobody is pushing Chris around anymore.
If your unbridled sadness still yearns for a song about heartbreak, "Out For Blood" is your key track. The heaviest by far. If you're just out of college and living with your parents in your old hometown, "Last One In" is going to hit you in your blood-pumping soft place too.
Doom Loop isn't what Dig Up The Dead is to me. It's something completely different. It's new conflicts, new fears. It's every bit as impressive and thought-provoking as its predecessor. Doom Loop is a masterpiece in its own right. Now, if we could just get an acoustic version of this record too…
Score: 10/10