Review: Sleeping With Sirens - 'Let's Cheers To This'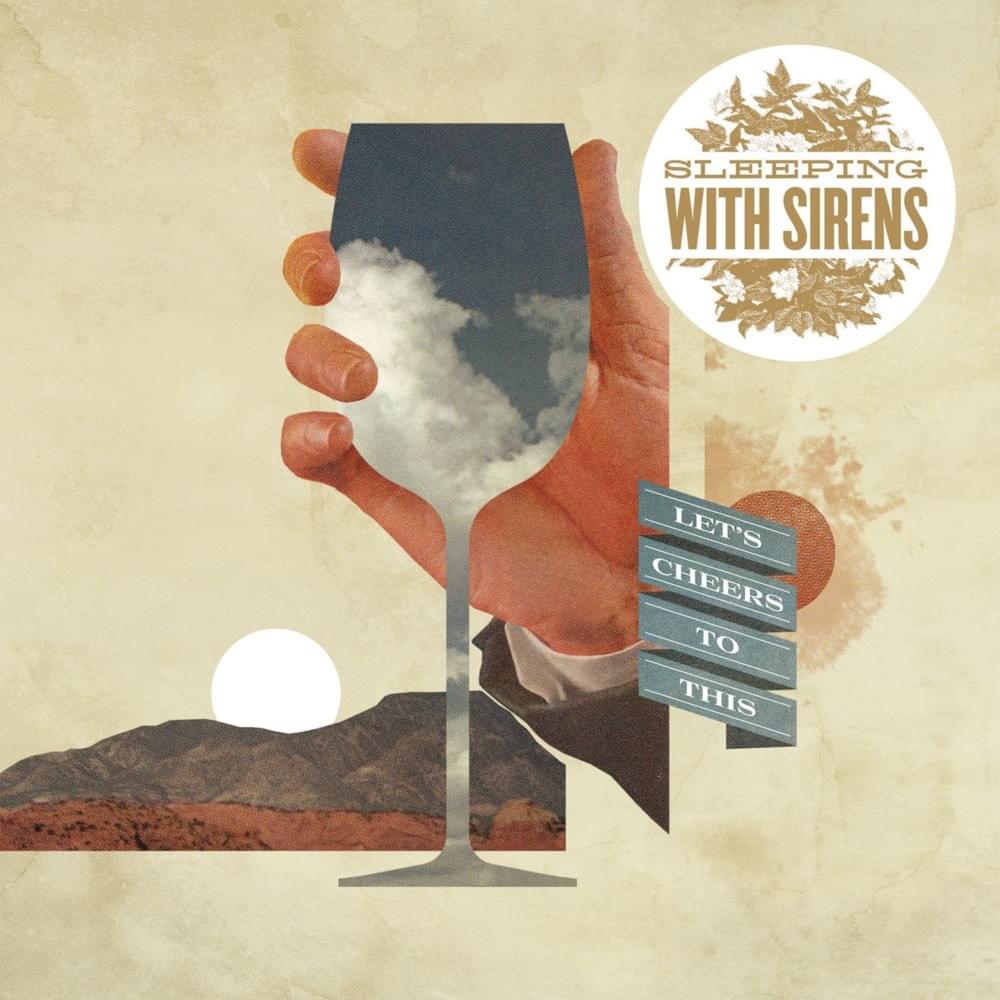 This review was originally published on Under The Gun Review.
---
Artist: Sleeping With Sirens
Album: Let's Cheers to This
Genre: Post-hardcore
Label: Rise Records
Let's Cheers to This is the second full length album from Florida/Michigan based band Sleeping With Sirens. The album was released on May 5th by Rise Records. It was produced by Kris Crummett, who has produced Dance Gavin Dance, Alesana, Emarosa, In Fear and Faith, The Devil Wears Prada, and others.
Let's Cheers to This is this first album I've listened to from the band and it was a good first impression on their part. I was thoroughly impressed by Kellin Quinn's vocal ability. If I were to compare it to anyone else I would say that he is a cross between Jonny Craig and Devin Oliver. The control, range, and power Quinn will blow the new listener away and please the fans.
When writing a review for a band I haven't heard before, I do an extensive amount of research. Without the time to listen to the full discography of an artist, I look up the band biographies, histories, and wiki pages. I did this for Sleeping With Sirens and was surprised to find names like Brian Calzini (We Are Defiance) and Jack Fowler associated with the group. Brian was a founding member of the band and has left. However, Jack was formerly a guitarist for Broadway and has just joined the group. You learn something everyday right? If this isn't news to you, congratulations, you're already a fan.
I may be 250 words into this review, but don't think I'm stalling. Let's Cheers to This is a really great album, I'm just unsure on how to proceed or where to begin. I suppose track one would be as good of a place as any.
"Do it Now, Remember it Later" starts the album off with some whoa-ohs and a rebellious tirade of lyrical confidence. "Remember when they said that what we want could never be done? When it all comes falling down, we'll do what we want to." I think this band really knows what they are doing and are out to prove it.
"If You Can't Hang" is super catchy and demands attention. Quinn's significant other seems to have lost her significance. That doesn't seem to stop him from seeking companionship, however. Unfortunately the same thing happened to him once again. Bummer. The song illustrates infidelity and how beauty sometimes only goes skin deep. I may have found a new break up song.
"Who Are You Now?" is a slower number that showcases some more of Quinn's vocal abilities. But it's all about self awareness and how others perceive him. As the title suggests, Quinn is being asked who he is and how he going to respond to the criticism. He isn't taking it lying down either, he knows that "Sometimes you gotta fall before you fly."
"Four Corners and Two Sides" YOU! YOU! You'll like this one. It's rough and bitter. I think Quinn is confident, not confrontational. I think he knows he can't be friends with everyone and he needs to keep his guard up. In this industry, I'd say that's exactly what he should be. Something I really like about this song is the play on a Lennon lyric "They say I'm a sinner. I'm not the only one." Clever.
"A Trophy Fathers Trophy Son" is a sad story of abandonment. A father left his family. The son is trying to deal with the loss and wonders if his fathers departure could be his fault. When a boy loses a father, he loses his example of what a man should be. I think the title might explain a little bit of fear. Will he be like his father? Will he leave his family? He is sorting that out.
"Fire" is a tough song to read. What I seem to take away from it is that a girl is self destructing and the boy is desperately watching it all burn down. Maybe it's an addiction she faces, I can't be sure. Maybe I'm reading this song wrong, but perhaps it's all up to interpretation. The song is a power ballad and a pretty powerful one, no matter the meaning.
"Tally It Up, Settle the Score". Kids are fighting. Underage and angry, this is his way of getting his point across. Luckily he has studio quality screams to help him with that. Take that girlfriend!
"Your Nickel Ain't Worth My Dime". @bandguyproblems would love this one. This song is all about telling a girl want she wants to hear. When the volume is low, you can hear the mutter of a crowd during a set change. Indicating a show is in progress and Quinn is spitting lines to some backstage honey. "I want to write a song about you now." Nah, he just wants you in the sack. This song makes me chuckle. Quinn, you dog, you…
"Postcards and Polaroids" is a leaving song. The touring life can be exciting and fun, but it is very tough on relationships. I can only imagine how hard it would be to leave my girl for months at a time. The girl doesn't have it easy either, she is left at home, sleeping alone every night, and wondering if her man is being faithful. Tour is a true trial for musicians.
"All My Heart" is the acoustic break in the album. Quinn's voice is flawless. Stripping down the instruments really shows how amazing he really is. No auto-tune needed. The song is youthful and romantic.

I'd ask, 'you think we'd ever make it?'
You'd say, 'I'm sure if it's right.'
The song swells into a full instrumental to finish.
"Let's Cheers to This". Finishing with the title track, the band demonstrates that they are here to prove what they've got.

I've Got The Whole
World In Front Of Me
I'm Not Letting Go 'Til I Say

This Is My Life
I've Got It All
Right In Front Of Me
I Won't Let It Go
There's No Way

This Is Our Time
Don't Slip Away
Don't Slip Away
Let's Cheers to This really impressed me. The song writing is fantastic, the vocal melodies are amazing, and the musicianship is incredible. I have nothing bad to say about it. I highly suggest buying this record. You won't be disappointed. Sleeping with Sirens have, no doubt, made a lot more fans than just me with this release. So what are you waiting for? Go buy it now! Don't wait!
Score: 10/10