My Favorite Things 2017: Television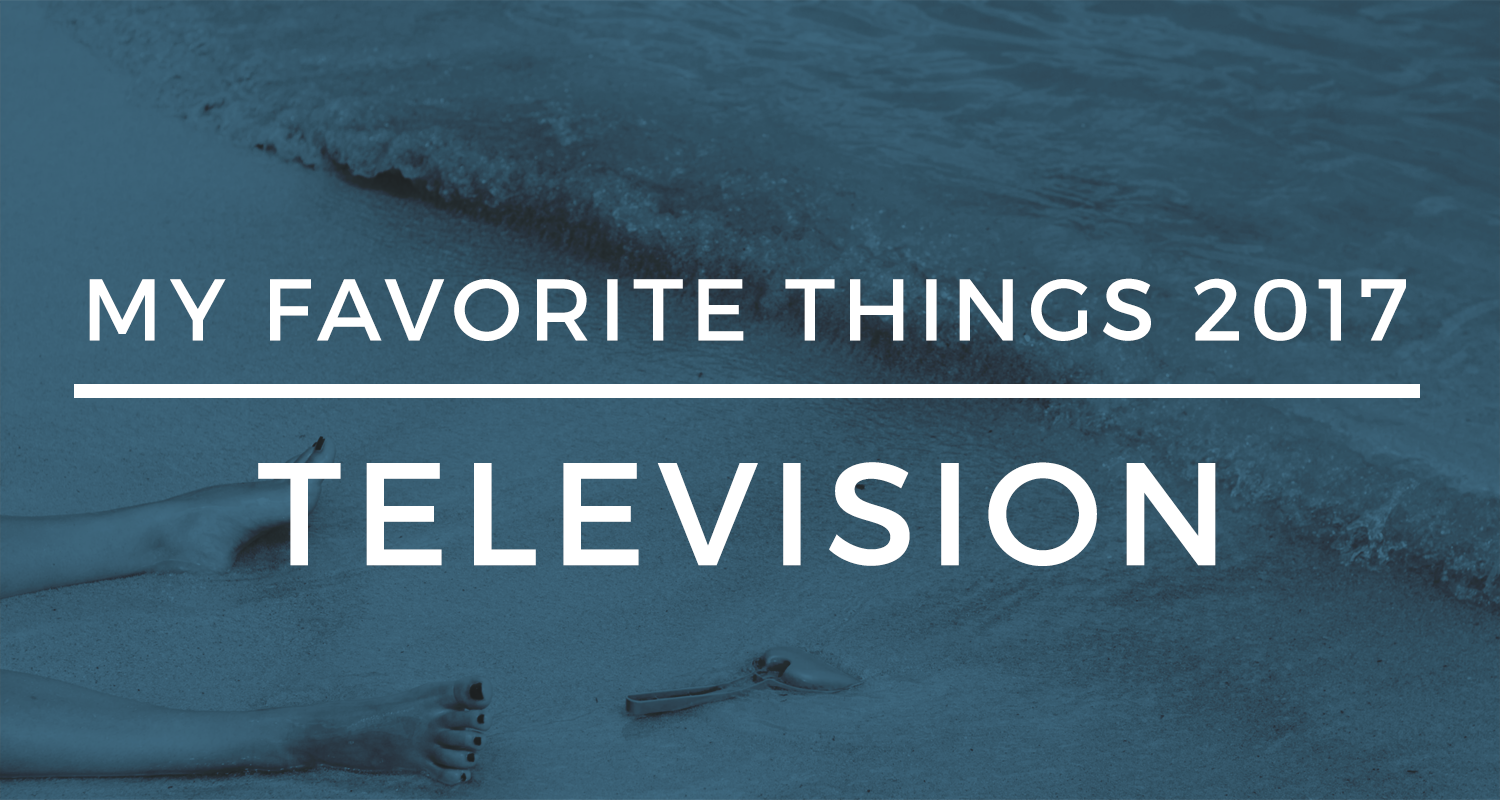 As I did last year, I spent far too much time watching television. The top of the year was spent binging Bob's Burgers and Archer with Mae. We caught the new episodes of both Sherlock and Doctor Who. On a related note, Broadchurch returned for a second season which was oh so very good. Rick and Morty stole the show in 2017 for its insane and clever-as-ever writing. I really truly believe this has been the best run for the show so far. I rewatched Seasons 1 and 2 with Mae. I was pleased to find that she likes the show as well. The same is true for Nathan For You which I've been instructed to watch for years, but only just found for myself. We've only just begun season 1, but I haven't openly laughed this much since my first watch through of Curb. Man Seeking Woman has really fleshed out into something wonderful with Season 3. Futurama puts me to sleep every night with a smile on my face.
Per tradition, I devoured an entire season of Silicon Valley in one sitting and somehow managed to work 4 seasons of Game Of Thrones into two or three weeks. I'm all caught up there and ready for the end. I'll be working on Attack On Titan as we enter the new year.
This year also brought a lot of great new TV. These are my favorites.
Taboo (BBC One)
This show is phenomenally gripping. Tom Hardy rules.
The OA (Netflix)
I mean, it's Brit Marling. How could I not be in?
Curb Your Enthusiasm (HBO)
Gunpowder (BBC One)
A three episode series about a plot to kill King James of Scotland. Graphic, but well shot and produced.
Twin Peaks (1990-1991) (ABC)
Okay, this one isn't "new" and I have not watched the return episodes yet. I'll get around to it.
Atypical (Netflix)
After reading some takes from those more savvy in the Autism community than I, I decided that I do in fact like this show and I look forward to a second season.
American Boyband (Viceland)
Kevin Abstract and the Brockhampton crew got a TV show thanks to Spike Jonze. A short, but interesting look behind the scenes of the innovative rap collective.
LEGO Star Wars: The Freemaker Adventures (Disney XD)
Not canon, but legitimately fun.
HarmonQuest (SeeSo, VRV)
This show has so much potential, but somehow falls short. It doesn't look like it will be returning for a third season.
The Vietnam War (PBS)
A fascinating look at one of America's worst moments in world history.
Read More: